Back to the list
This Overlooked Metric Says Smart Money Not Betting on Big Bitcoin (BTC) Collapse, According to InvestAnswers
dailyhodl.com
24 February 2022 18:59, UTC
Reading time: ~2 m
---
The host of a prominent crypto analysis channel says the "smart money" is betting on the price of Bitcoin (BTC) to improve.
In a new YouTube video, the host of InvestAnswers analyzes a chart graphing current option contracts on BTC up to March 25th for his 413,000 subscribers.
"The max pain is $42,000, and the heavy bets are to the right, and that means lots of call option buying, and in excess of where we are today.
When you hear people on YouTube calling for $10,000 Bitcoin, that's not where the smart money is placing their bets."  
The analyst says there are 34,811.1 call option contracts on Bitcoin compared to 21,343.4 put option contracts. Call buyers benefit from price increases while put buyers benefit from declines in prices. According to the analyst, the current Put/Call ratio of 0.61 is a positive sign for Bitcoin's future price action, which he apparently sees as "bullish from here."
"That is extremely bullish compared to where we were before."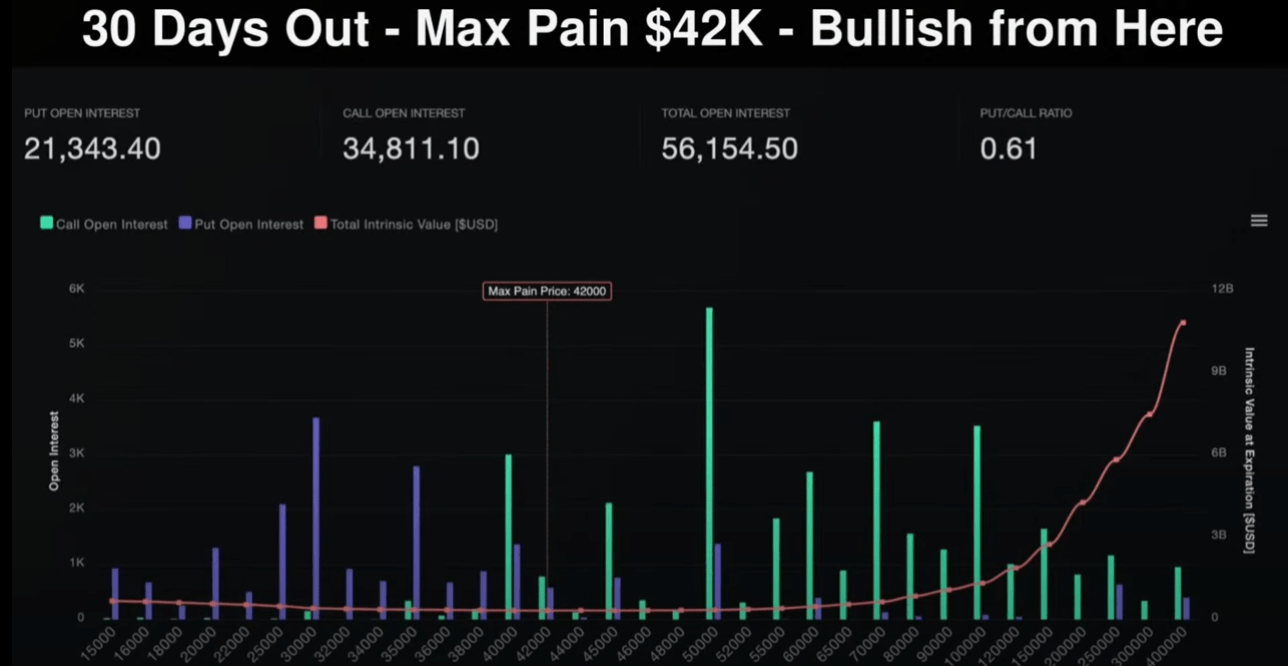 Source: InvestAnswers/YouTube
Bitcoin is trading for $37,328.24 at time of writing. The top-ranked crypto asset by market cap is down more than 2% in the past 24 hours and more than 15% from where it was priced one week ago.
---
Source
---
Back to the list
Similar news