The US growth data, which was eagerly awaited by the cryptocurrency market and traditional markets, has finally been announced.
The US economy's second quarter US Gross Domestic Product was 2.1%. The expectation was 2%.
In addition, US Initial Unemployment Claims were announced as 204k. The expectation was for 201k.
Following the development, Bitcoin price reacted as follows: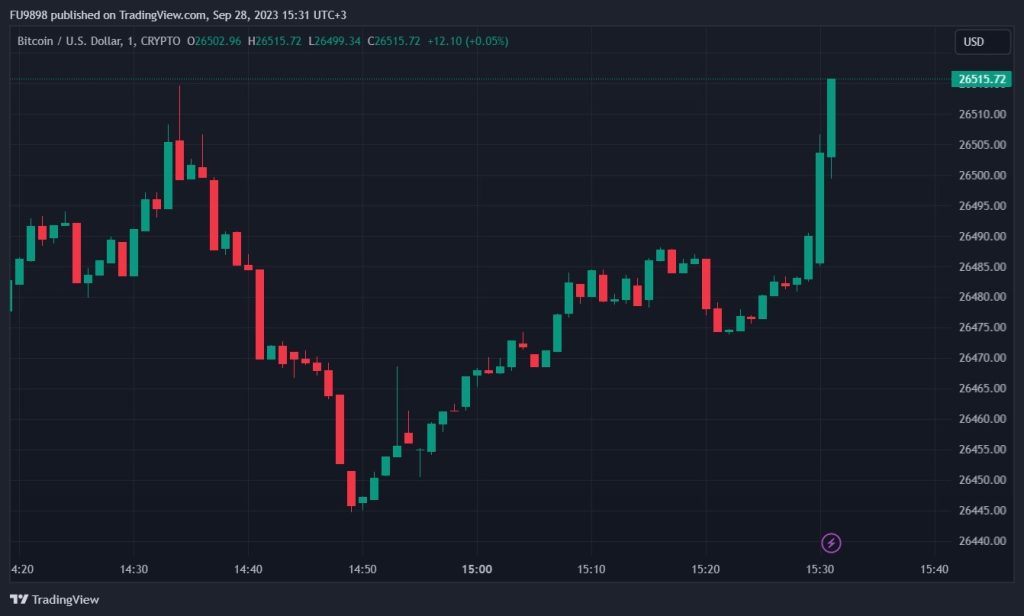 Rising fears about the US government shutdown and its potential negative impact on the US credit rating have caused markets to continue selling US bonds.
Republican House Speaker Kevin McCarthy said on Wednesday, "I do not see support in the House" for the funding bill presented by the Senate. Chuck Schumer, one of the leading Democrats in the Senate, noted that the next procedural vote on the bill is expected to be held on Thursday.
*This is not investment advice.