Back to the list
Bitcoin Options Call/Put Ratio Indicates More Bearish Sentiment In the short term
www.newsbtc.com
16 December 2019 21:00, UTC
Reading time: ~3 m
---
Since the end of November, Bitcoin has found itself trading within a narrow band. Support appears to be holding at $7k, but the general sentiment is still bearish. The Call/Put Ratio for BTC Options shows that Puts are nudging almost 0.75 on the latest daily, implying that investors are speculating a move lower, or hedging on the chance of a sell-off.
Unusual proportion of puts trading in last two days on @DeribitExchange

Market bearish? pic.twitter.com/9wK0Bs9dVD

— skew (@skewdotcom) December 16, 2019
The Call/Put Ratio has long been seen as a gauge of investor sentiment. A "Put" is a right to sell an asset at a predetermined price. And a "Call" is the opposite, a right to buy an asset at a predetermined price. Therefore, Put domination indicates that investors hold a negative outlook.
Skew Analytics, a data provider for crypto derivatives, tweeted today that activity on futures and options exchange, Deribit shows a significant switch to Put trades on BTC Options. A rising Put with a ratio exceeding 0.7 suggests that bearish sentiment is building.
Outlook For Bitcoin And Alts Is Bearish In The Short Term
Sadly for bulls, analysts are also echoing the bearish sentiment, and not just for Bitcoin. Significant high cap coins, including ETH, XRP, and EOS, are all trading close to key support levels.
Also, as previously reported, the total market cap is on a narrowing band of trading as part of a macro downtrend since the summer. It's currently hovering around the $190 billion level, while 24-hour volumes are holding steady near $50 billion each day.
The short term outlook is downcast across the board, but some analysts are predicting an upswing towards the end of the year. Trader Meszaros sees Bitcoin breaking $7k support to bounce off $6.6k. From there, he expects a significant spike to $8.7k as the new year comes around.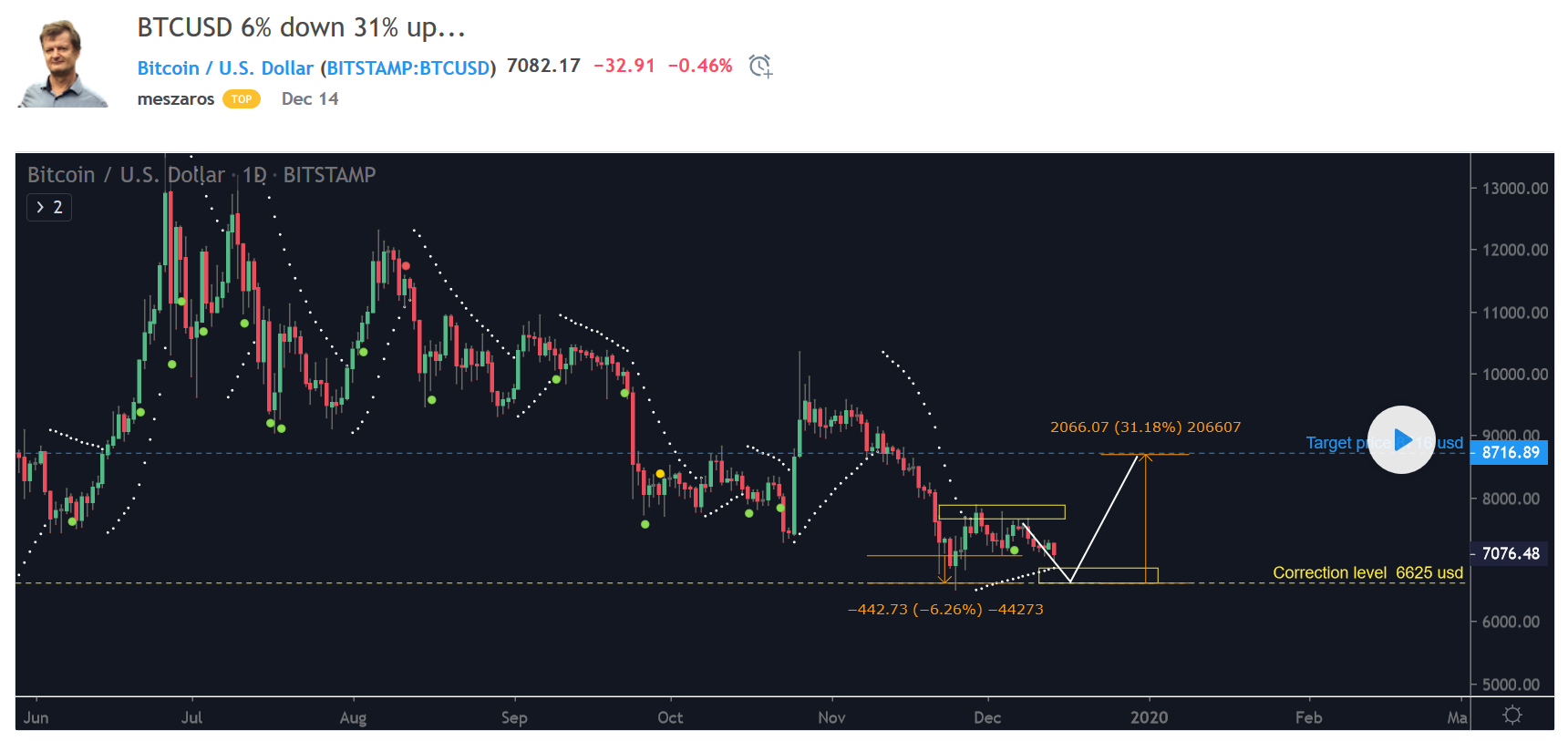 "I expect the exchange to test the $ 6625 adjustment level again. Then you can turn north. In case the idea is right I expect a 31% increase. Target price 8716usd."
This view is shared by DLavrov, who also sees a squeeze on price action for the remaining two weeks of the year. But DLavrov takes a more pessimistic view than Meszaros, in that, he considers the possibility of Bitcoin falling to $6.5k, and even as low as $6k. And rather than a bounce to the high eights, DLavrov makes a more conservative prediction of $7.3k.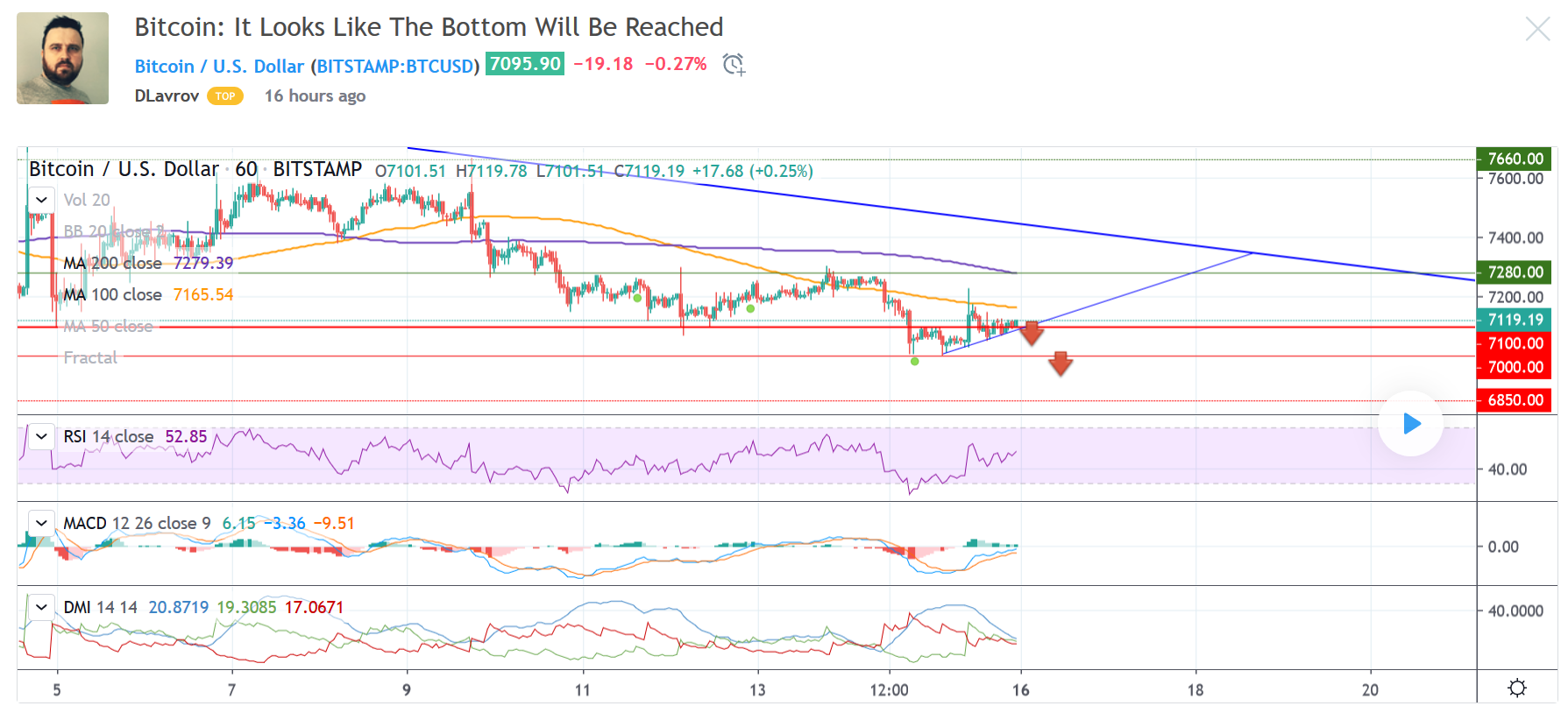 "In order to do this, the price will have to break only the local uptrend line and 7000.00 round number levels. Without it, I would like to talk about the sideways movement between 7300.00 and 7000.00 levels."
---
Source
---
Back to the list