Back to the list
Max Keiser Sees China Launching a Gold-Backed Coin in The Future
www.cryptovibes.com
04 November 2019 09:39, UTC
Reading time: ~2 m
---
Keiser Report host Max Keiser predicted today that China would issue a new gold-backed cryptocurrency. He also said that the constantly weakening dollar would lead to Bitcoin's price rising to $100,000.
Bitcoin bull continues enthusiasm
Keiser hosts a show on media channel RT. He recently predicted that the price of Bitcoin will rise once again because of the weak dollar. He said that BTC will be worth $100,000 in the near future because the US dollar cannot maintain its strength. The world's reserve currency will also be hit hard by a new digital currency by China, the world's second-largest economy. The US and China are currently involved in an uncertain trade war where Chinese goods are facing extensive tariffs from the US government.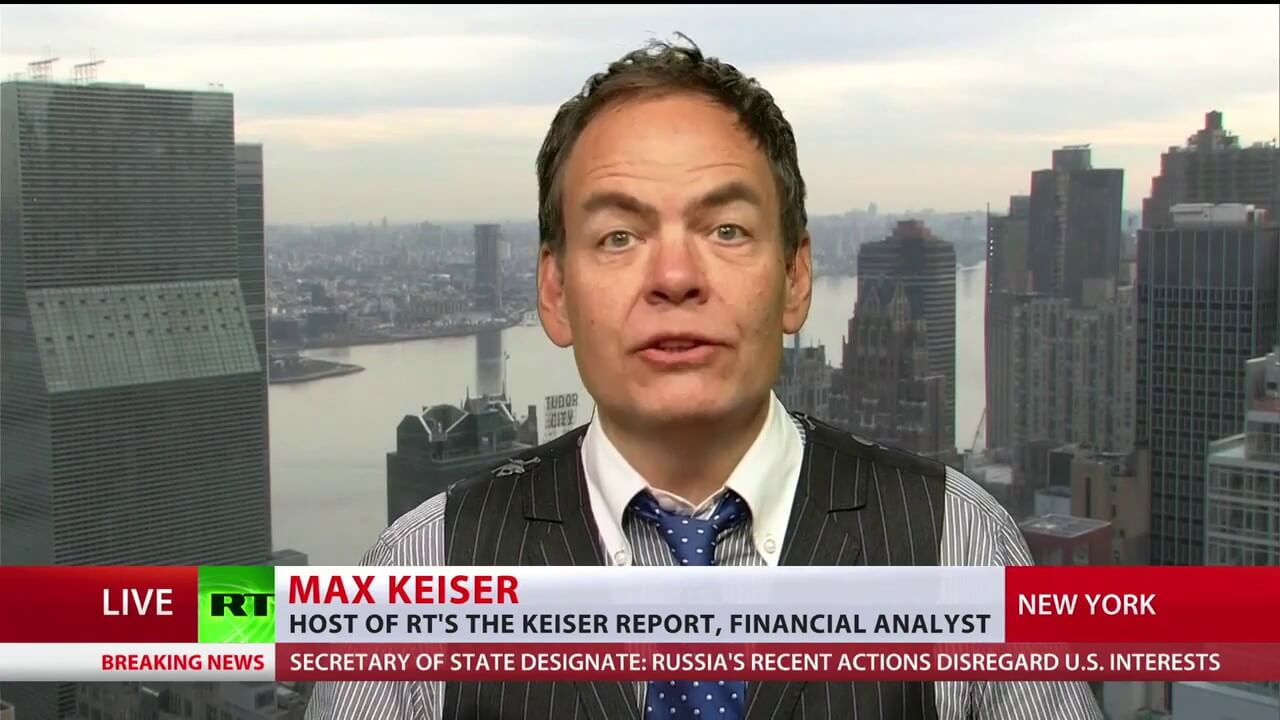 Speaking to Kitco News on October 31, he said that the US repo markets are indicating a financial catastrophe for the country. The effects of a financial meltdown will be felt across the globe, especially as China tries to double up on its crypto and blockchain strategy. The Chinese central bank, the People's Bank of China (PBoC) is reportedly working on a state-backed digital currency that could change the shape of the crypto landscape. If China launches a gold-backed digital currency, it could end up undercutting the dollar.
Why is Keiser so sure?
While the world is talking about a digital Yuan, Keiser is focusing on a gold-backed digital coin. He said that China has already piled up over 20,000 tons of gold. With this kind of gold reserve, it will be in a unique position to launch a digital coin to make the US dollar bleed from all corners.
As the US fiat goes down, the price of Bitcoin will increase alongside gold. Investors may try to rush to gold and Bitcoin to protect their assets. Keiser was also critical of Peter Schiff and said that Bitcoin was a far better asset compared to precious metals like gold. He called Schiff "clueless" saying that he doesn't understand the settlement layer on Bitcoin blockchain.
---
Source
---
Back to the list