Back to the list
Bloomberg: Key Bitcoin Indicator Flips Bullish, Flashes First Buy Signal Since December
dailyhodl.com
06 October 2019 09:00, UTC
Reading time: ~2 m
---
For the first time since late 2018, a technical indicator is signaling a bullish shift in momentum for the leading cryptocurrency Bitcoin.
The GTI global strength indicator, which is used to identify the strength of an asset's price by comparing the movement of the daily close, shows BTC is now in oversold territory, reports Bloomberg.
BTC's ability to hold the line and remain above $8,000 is an additional sign of strength.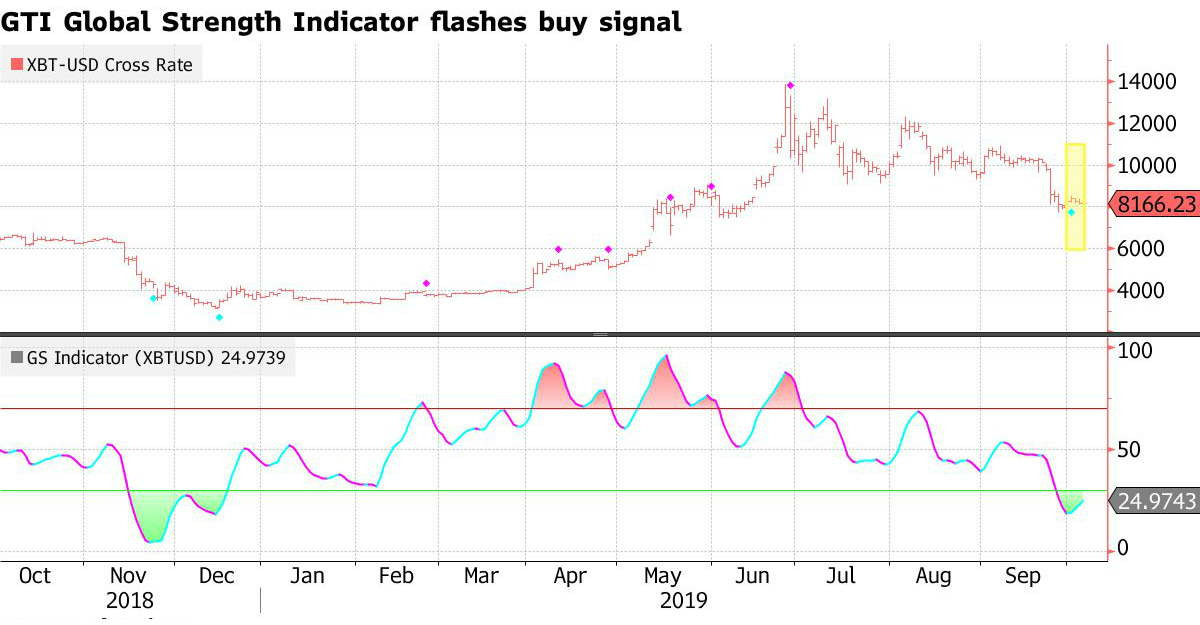 Bloomberg Intellgence analyst Mike McGlone says he expects Bitcoin to consolidate in the short term.
He believes BTC is slowly beginning to emerge as a hedge against global economic calamity and is increasingly being viewed as an asset similar to gold.
"The Bitcoin maturation process will accelerate into the year-end as volatility declines in a more subdued price-appreciation process.
The initial euphoric transition to a bull from a bear market is over, which should lead to an extended consolidation period, but with positive bias for similar reasons as gold."
In a series of tweets, economist Alex Krüger says he's not buying the notion that BTC is maturing into a safe haven asset.
"In weeks like the current one should realize bitcoin is without a sliver of doubt neither a risk-off (safe haven) nor a risk-on asset, and put the argument to rest once and for all.
I've been expressing this line of thinking for a long time. It has become a lonely rant in 2019.
Stocks have been crashing since yesterday's ISM print, all assets aside of crypto assets are trading in line (as usual)."
Meanwhile, crypto analyst Josh Rager says he's concerned a lack of buy-side volume could send Bitcoin to $7,600.
"BTC Daily Chart doesn't look pretty.
Bitcoin could be making it's way down to $7600's support with breakdown from here.
Currently at support, eventually buyers can run out at this level Buyer volume continues to decrease."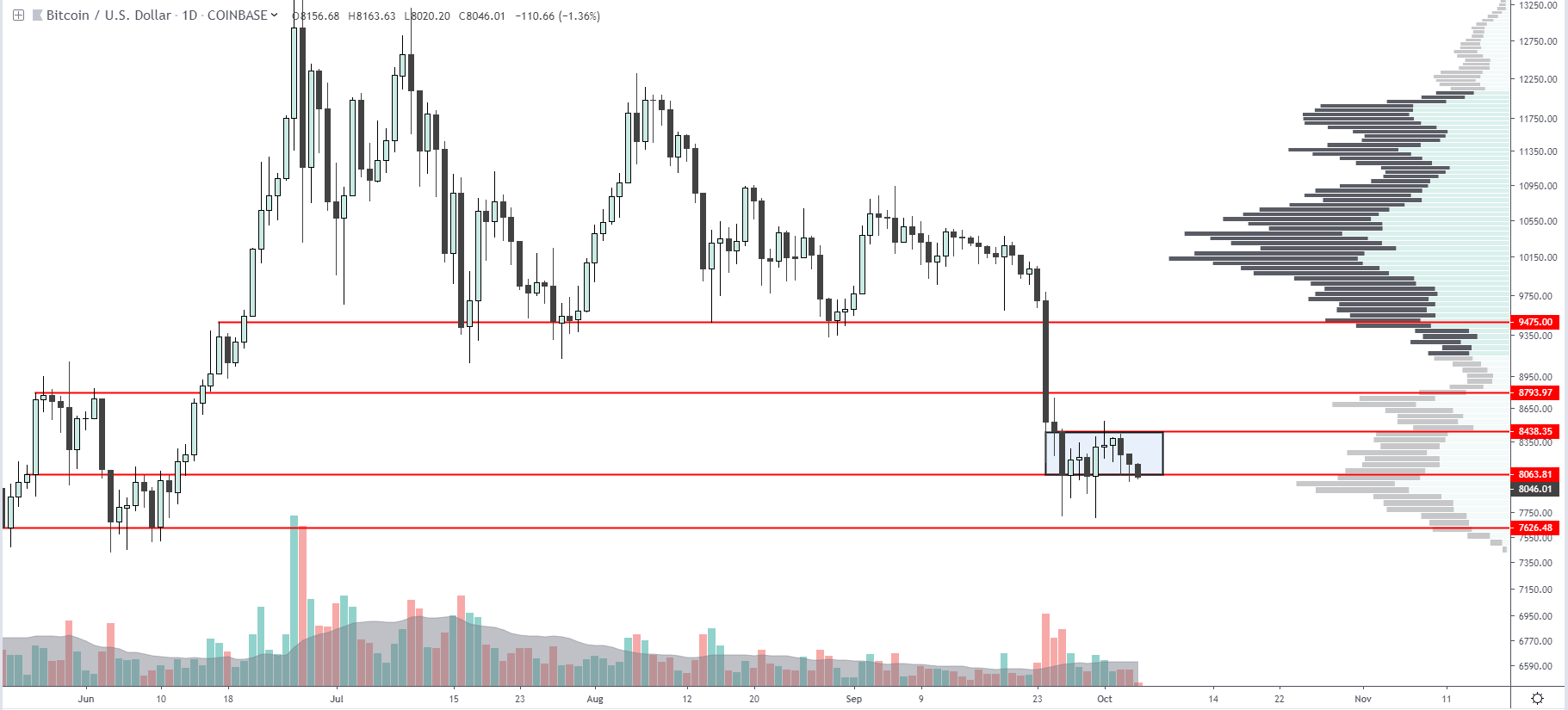 ---
Source
---
Back to the list