Back to the list
Bitcoin Price Retraces 6% in Spiralling Weekend Dump
www.ccn.com
08 September 2019 14:00, UTC
Reading time: ~3 m
---
The bitcoin price dropped from $10,968 to $10,252 over the weekend within a two-day span by more than six percent against the U.S. dollar.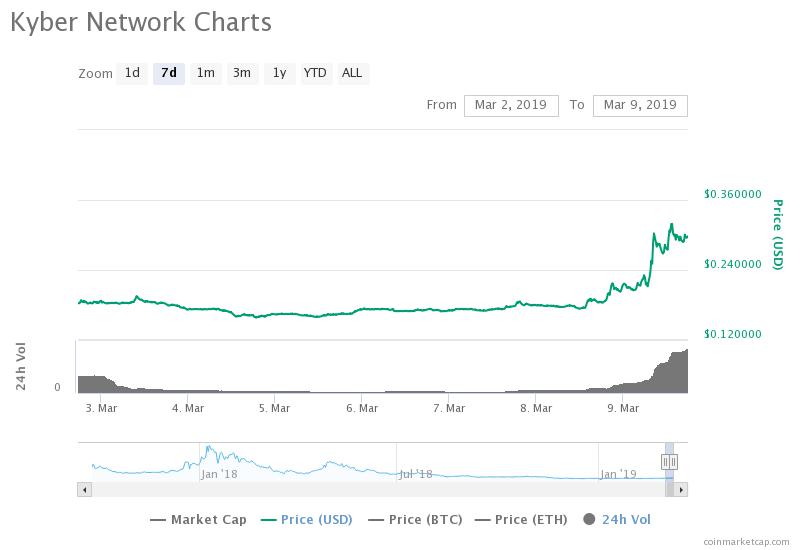 Previously, when the bitcoin price initially made its way to $10,900, a level that has been considered to be a heavy line of resistance since early August, some technical analysts expected the asset to test higher levels in the range of $11,400 to $12,000.
As $10,900 acted as immediate resistance, the bitcoin price fell to $10,200 and after attempting to recover to $10,900, it retraced to the low $10,000 region once again.
Bitcoin price still technically at a standstill
On September 3, DonAlt, a technical analyst and cryptocurrency trader noted that bitcoin has been moving in between a large range since July, with $12,600 as the top of the range and $9,400 as the bottom.
While bitcoin tested $12,600 regularly from July to mid-August, over the past three weeks, it has demonstrated signs of struggle in overcoming $10,900.
Earlier this month, DonAlt emphasized that bitcoin is likely to range throughout the foreseeable future and whichever support or resistance that breaks first is likely to determine the short term direction of the dominant cryptocurrency.
"Seems like a lot of people felt the same way. Both shorts & longs stacked & once it moved back above $10000 a squeeze followed. Daily candle took us straight from the bottom to the top of the range. Both 9k and 12k are old levels, whichever breaks first decides direction," he said.
Traders have said that the breakdown of the $9,000 support level, which has acted as a strong level of defense for bitcoin, could result in a larger pullback for the asset, possibly to the $8,000 region.
Still, it is too early to determine the short to medium term trend of bitcoin and if it continues to move in between $9,400 to $12,600 range in a larger time frame, there is opportunity for both bulls and bears to turn around the trend to either direction.
$BTC is looking good at the moment. Always be cautious with ascending triangles – they often turn to bear flags. pic.twitter.com/vsbaZfjhrI

— The Wolf Of All Streets (@scottmelker) September 7, 2019
In the near term, if bitcoin fails to recover swiftly back to the $10,900 level, traders anticipate the retest of the range support of bitcoin between $9,400 to $9,700.
$BTC Update

😃 pic.twitter.com/LiWgZln78E

— Hsaka (@HsakaTrades) September 6, 2019
There are several fundamental variables including the emergence of highly anticipated trading venues in the likes of Bakkt that may become a potential catalyst to reverse the short term trend of BTC.
Adam Back, a prominent cryptographer and the inventor of hashcash, said that the halvening of bitcoin in 2020 and increasing uncertainty in the global economy could also lead to an increase in interest towards the asset.
Back added:
"Bring it on, 2020 halvening, lots of geopolitical uncertainty, $15tril of -ve interest bonds, MMT excuses being tested to bring an even more imprudent USD inflation regime. With a $50k BTCUSD price, $1tril market cap, would be as Tuur Demeester says not far off."
---
Source
---
Back to the list
Similar news