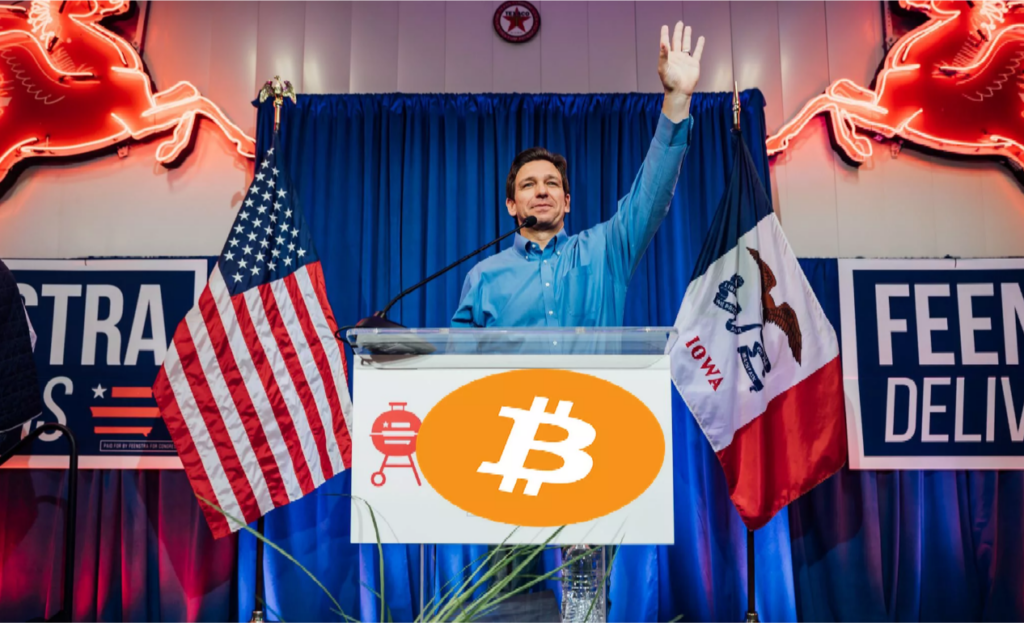 Florida Governor Ron DeSantis, who launched his presidential campaign during a Twitter Spaces event with Elon Musk on Wednesday night, said he would defend Bitcoin if elected next year.
"I just do not have an itch to have to control everything that people may be doing in this space, and I think the current regime, clearly, they have it out for bitcoin, and if it continues for another four years, they'll probably end up killing it,"

DeSantis said.
He said that if elected, he would defend Bitcoin and oppose any form of ban on the cryptocurrency. In addition, DeSantis, who moved to ban any central bank digital currency in the state earlier this month, said bitcoin is a threat to "central planners" who want social control".
In May 2021, DeSantis signed legislation defining cryptocurrency in state statutes. He also clarified that Florida citizens can trade crypto without a license. In March 2022, he supported allowing businesses to pay their tax bills with crypto.
DeSantis is being evaluated as a serious opponent of Donald Trump for the Republican nomination for the White House in 2024. NBC's preliminary poll shows DeSantis has 31% Republican support, compared with 46% for Trump.
His opposition to CBDCs resonates with much of the crypto community, especially when crypto exchanges like Coinbase are battling with US authorities, accompanied by warnings that domestic regulation could push the industry abroad. According to Cathie Wood's Ark Invest, the United States risks losing its leadership position in the global cryptocurrency ecosystem to countries like the United Arab Emirates (UAE), South Korea, Australia, and Switzerland.
DISCLAIMER: The Information on this website is provided as general market commentary and does not constitute investment advice. We encourage you to do your own research before investing.