Crypto analytics firm Glassnode says the defunct crypto exchange Mt. Gox is not moving Bitcoin (BTC) at this time.
Mt. Gox used to handle over 70% of Bitcoin's trading volume, but it went bankrupt in 2014 after the platform was hacked.
Last July, the exchange announced its plans to disburse repayments to former customers in accordance with its bankruptcy rehabilitation plan.
Rumors that those disbursements have already begun are false, Glassnode explains in a new analysis.
"If we look at the rumors about Mt Gox coins being on the move, we can see that their balance has remained stable at 137,890 BTC since the first tranche of distributions in 2018, and no coins were released from this wallet. Whilst no spending was observed lately, it is expected that distributions will commence in 2023, making this balance, currently worth $3.93 billion, one to keep track of."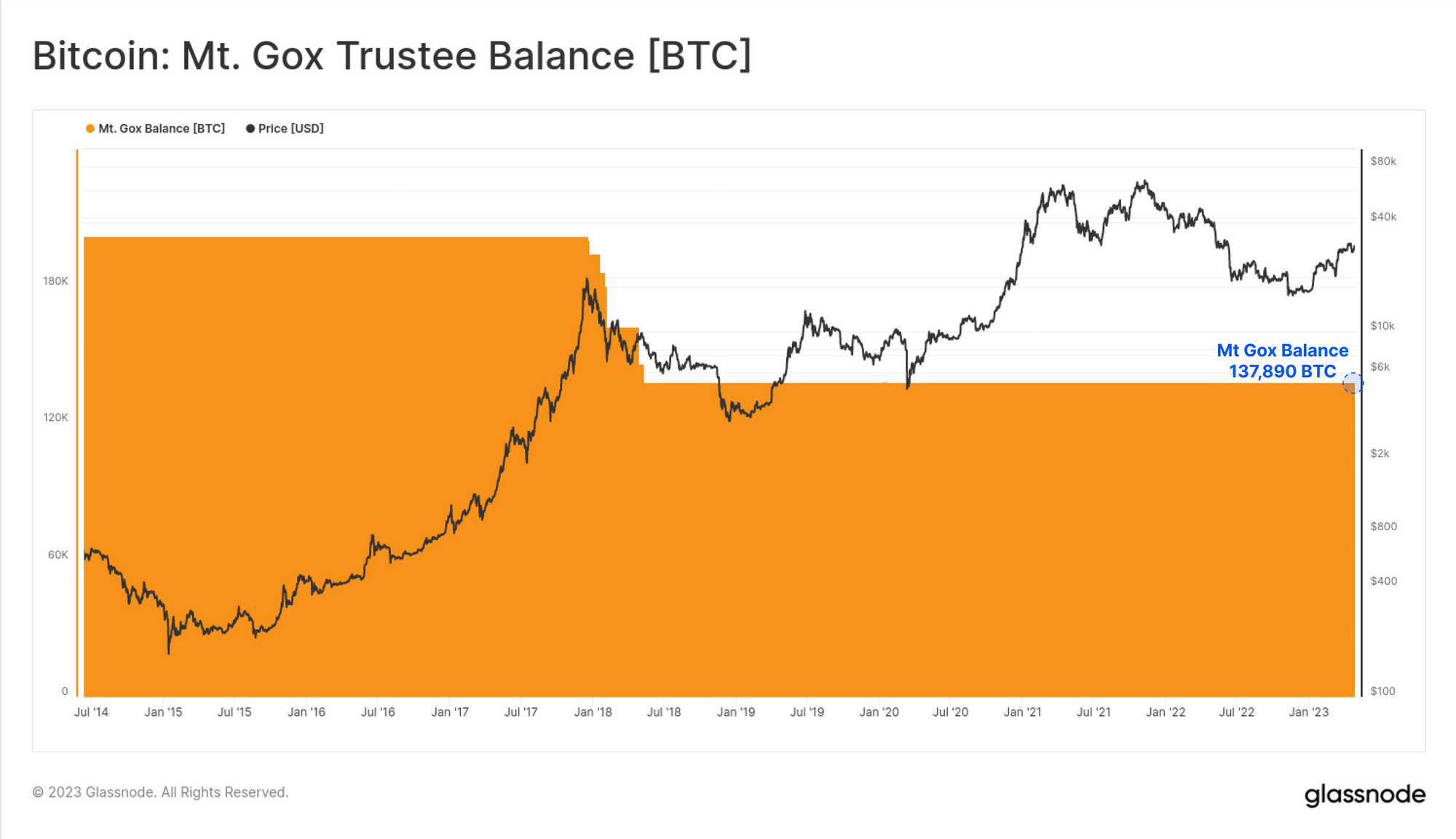 Source: Glassnode
Glassnode also dispels rumors that the US government is moving the Bitcoin it has in its possession from seizures like the 2016 Bitfinex hack and the 2012 Silk Road hack. The government still possesses 205,514 BTC.
The last time the US government transferred crypto was back in March, when it moved 9,826 BTC worth $217 million to Coinbase, according to the blockchain security company PeckShield.
The government also transferred an additional 39,175 BTC worth $867 million to two new addresses that appear to be internally controlled and not linked to any exchanges.
In the same analysis, Glassnode also argues that the Bitcoin market isn't yet flashing signs that it is overheated.
"Overheated conditions in the past often aligned with both young supply [red], and the overall market [yellow] surpassing a weekly change of 4%-8%, with past instances seeing an extended correction afterwards.
The recent market surge has not yet breached the 4%/week threshold, however, the young supply has come close at 3.4%. This observation means that the market has not yet experienced the same magnitude of rapid appreciation as was seen in Dec 2017, Jun 2019, and Jan 2021."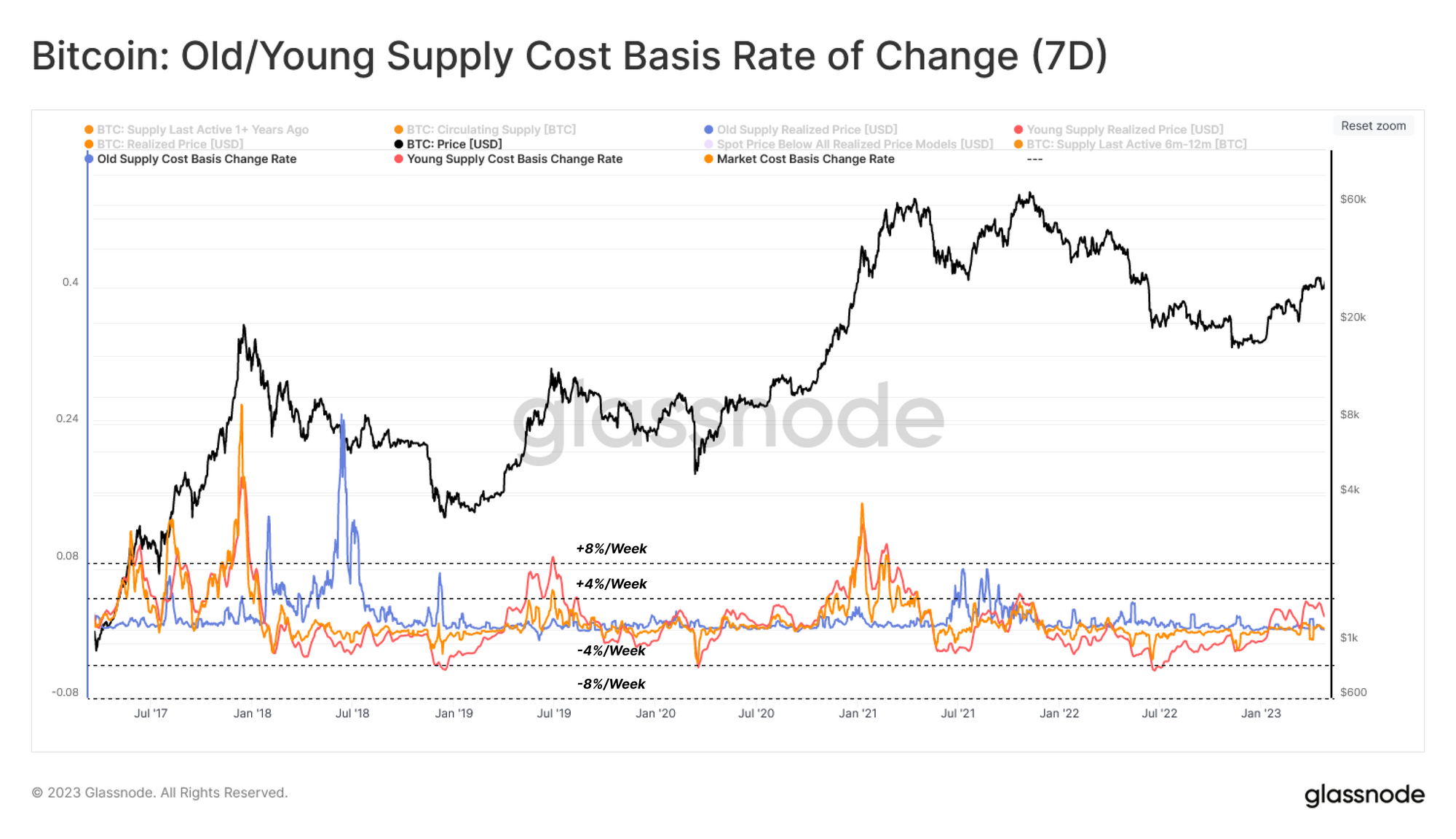 Source: Glassnode
Generated Image: Midjourney