Although Bitcoin (BTC) has declined from the psychologically important price mark of $30,000 it was trying to surpass in recent weeks, certain chart patterns suggest an uptrend is to follow, even to the possibility of peaking at unseen levels in the next two years.
Indeed, the flagship decentralized finance (DeFi) asset's monthly accumulation indicators are "showing we are starting to trend up, according to an analysis by a pseudonymous cryptocurrency market expert, known on Twitter as Seth, posted on May 2.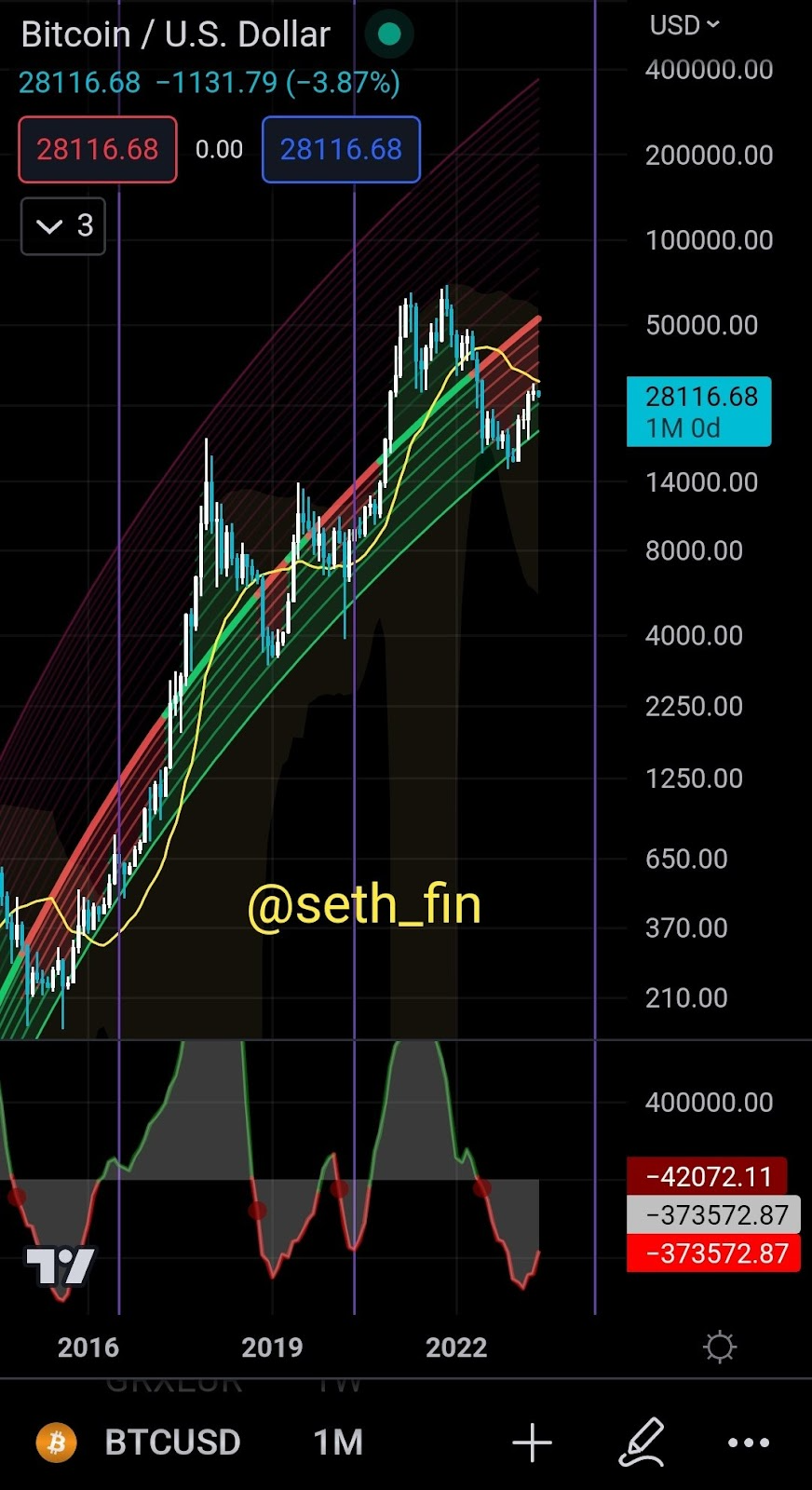 Having said that, the analyst also warned that patience is warranted because:
"We are now at resistance. 20MA monthly is being tough on us. Maybe a small pullback is to come."
As Seth suggested in an earlier tweet on a monthly Bitcoin chart with money flow, "institutions and whales accumulate here where the money flow is low because they use algos, to not [affect] prices when buying. Retail plebs will buy at the top, act as exit liquidity as usual. Pressing price up!"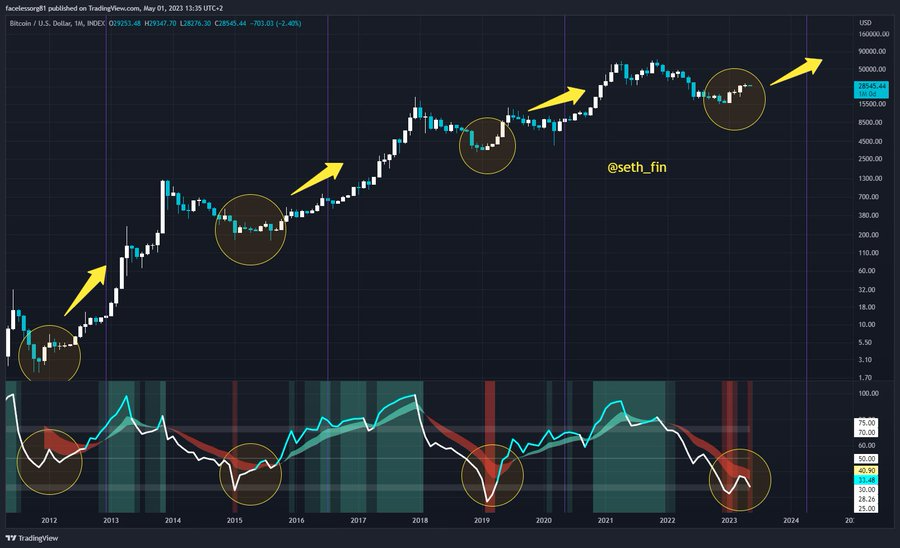 Earlier, Seth posted another chart suggesting an uptrend with a possible chop or two while also announcing a "glorious" 2025 for his long-term Bitcoin position, adding that the target price range for the maiden digital asset at that time in the future currently stands at $150,000 – $250,000, as per a tweet he shared on May 1.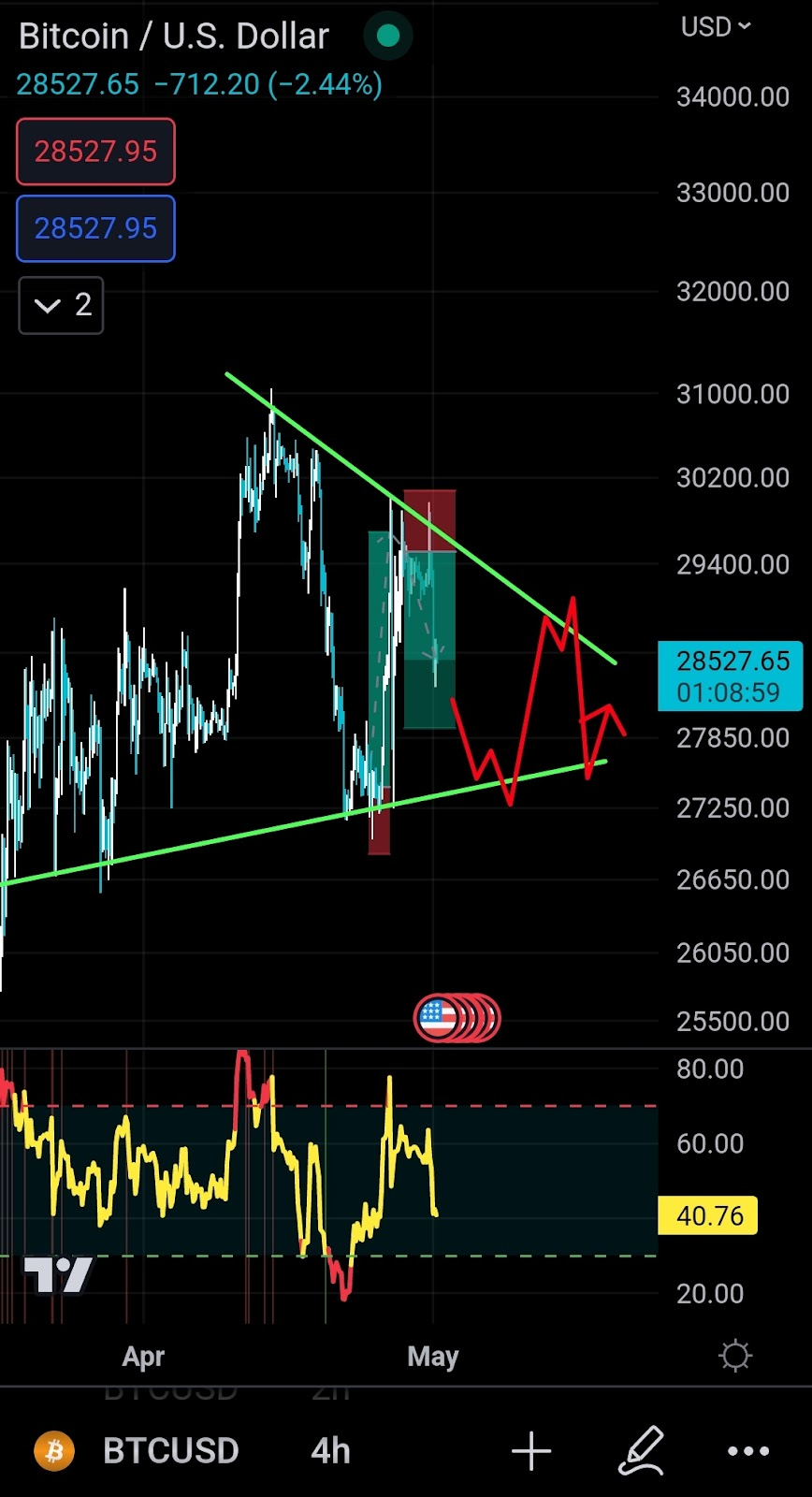 In the meantime, his analyst is far from being the only one bullish on Bitcoin. Notably, another pseudonymous crypto expert, Trader Tardigrade, has projected that Bitcoin would "blast off" after it leaves the one-week Gaussian channel observed on the digital asset's chart on May 1.
Bitcoin price movements
Meanwhile, Bitcoin was at press time changing hands at the price of $27,988, seeing a decline of 1.94% on the day and 1.79% in the previous month. On its weekly chart, however, it has recorded an increase of 1.73%, as per the latest information retrieved on May 2.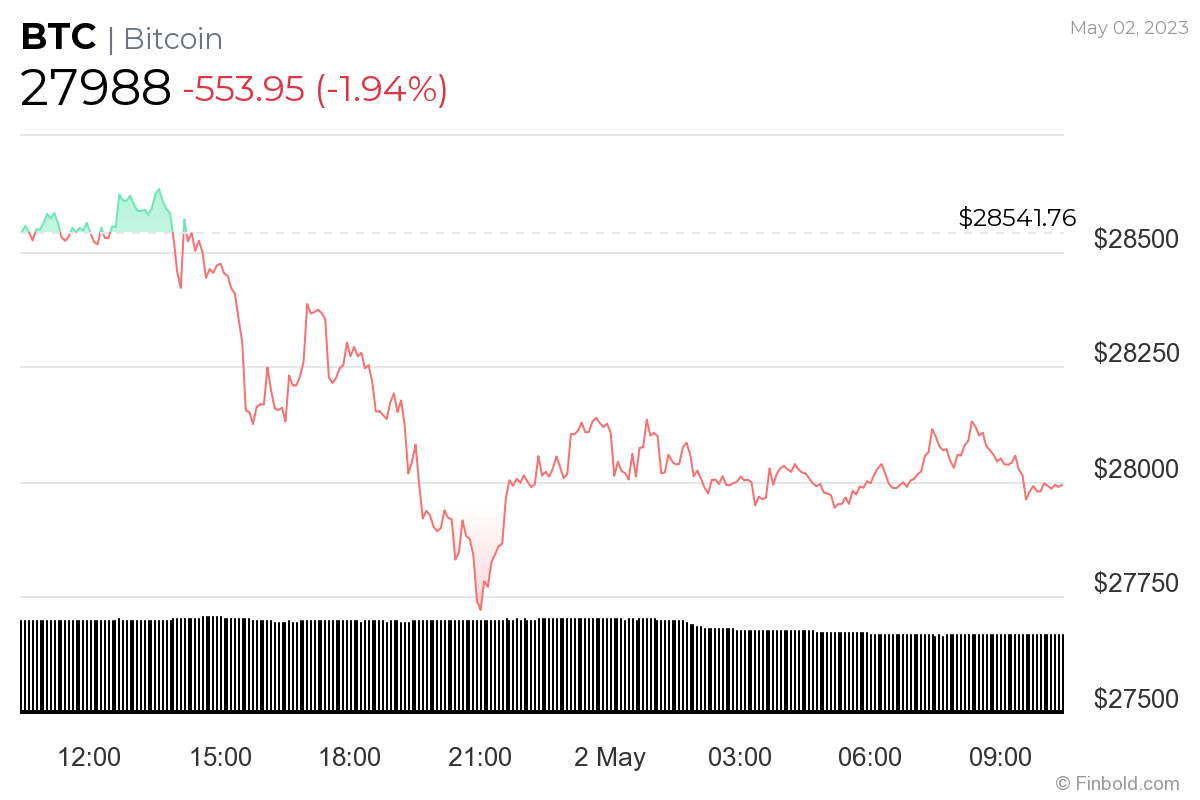 It is also worth noting that a majority of a panel, consisting of 32 fintech and crypto market specialists interviewed by Finder, have projected that Bitcoin would rise as the next few years progress, potentially reaching $99,781 by 2025, as Finbold reported.
Disclaimer: The content on this site should not be considered investment advice. Investing is speculative. When investing, your capital is at risk.