Recently, the Chinese version of TikTok, Douyin, updated its app to display the current day's prices, the highest and lowest prices, today's opening price, and yesterday's closing price for Bitcoin.
The Chinese version of tiktok "Douyin" with 600 million users has updated new functions. When users search for bitcoin, the current day, highest, lowest, today's opening, and yesterday's closing prices have appeared; and bitcoin is introduced as a virtual encrypted digital… pic.twitter.com/7t5uTD7TuW

— Wu Blockchain (@WuBlockchain) April 10, 2023
However, just one day later, the content of Bitcoin and other tokens could no longer be displayed due to relevant national regulations. The search result now warns users that unofficial virtual currencies do not have the same legal status as legal tender and advises them to invest carefully.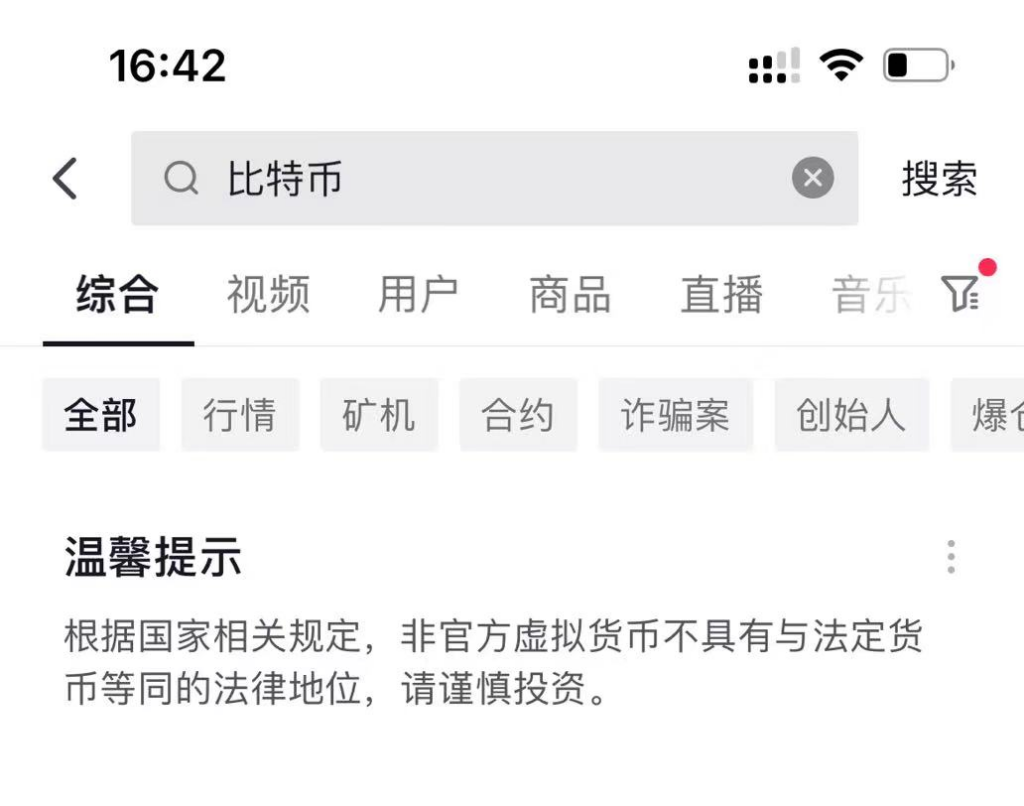 According to relevant national regulations, unofficial virtual currencies do not have the same legal status as legal tender. Please invest carefully.

Douyin displayed
Despite this setback, the move by Douyin to introduce Bitcoin as a virtual encrypted digital currency in the form of P2P shows the enthusiasm of Chinese society and private enterprises for cryptocurrencies. However, the Chinese government still strictly prohibits cryptocurrency, except for in Hong Kong.
While it is already possible to display price information for almost all major cryptocurrencies, the Chinese government may demand that this behavior stops. This is not the first time that the Chinese government has cracked down on the cryptocurrency industry. In 2017, the government banned Initial Coin Offerings (ICOs) and shut down local cryptocurrency exchanges.
The cryptocurrency industry in China has faced significant challenges due to government restrictions, but there are still many crypto enthusiasts in the country. It is unclear what the future holds for cryptocurrency in China, but the government's stance remains firm for now.
Recently, Bitcoin reportedly rose above $30,000, achieving its highest level since June 2022, with a 24-hour increase of 4.9%. During the same period, the network saw $116 million in liquidations, with more than 90% short orders.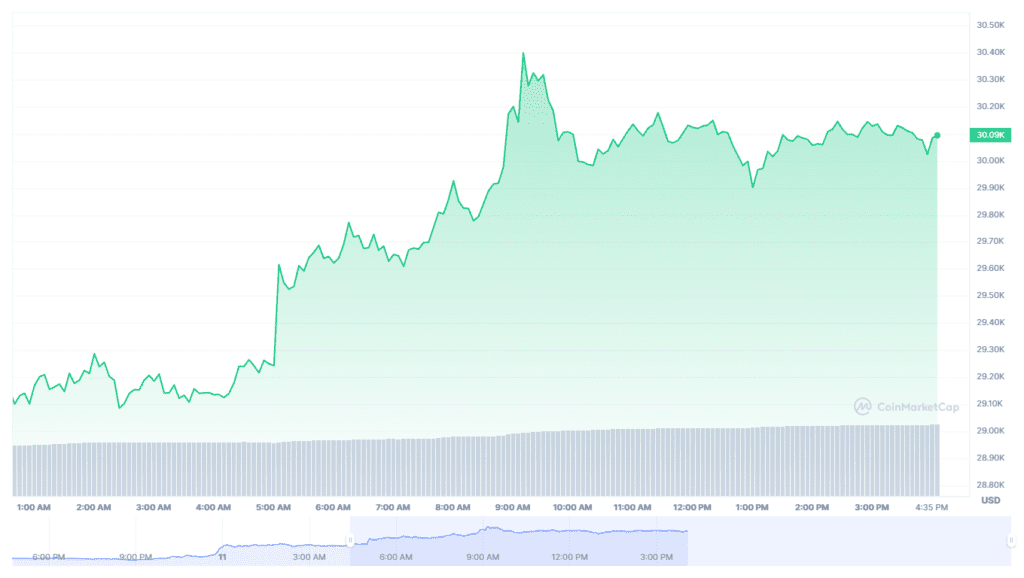 Source: Coinmarketcap
DISCLAIMER: The Information on this website is provided as general market commentary and does not constitute investment advice. We encourage you to do your own research before investing.