Glassnode, a crypto analytics platform, has reported that over 50% of Bitcoin (BTC) in circulation has remained untouched for two years.
The data also shows that almost 29% of BTC's circulating supply has not moved in the last five years, amounting to over 5.6 million BTC worth approximately $158 billion.
This data was recently brought to attention by crypto influencer Anthony Pompliano, who highlighted that this is a new ATH for this metric.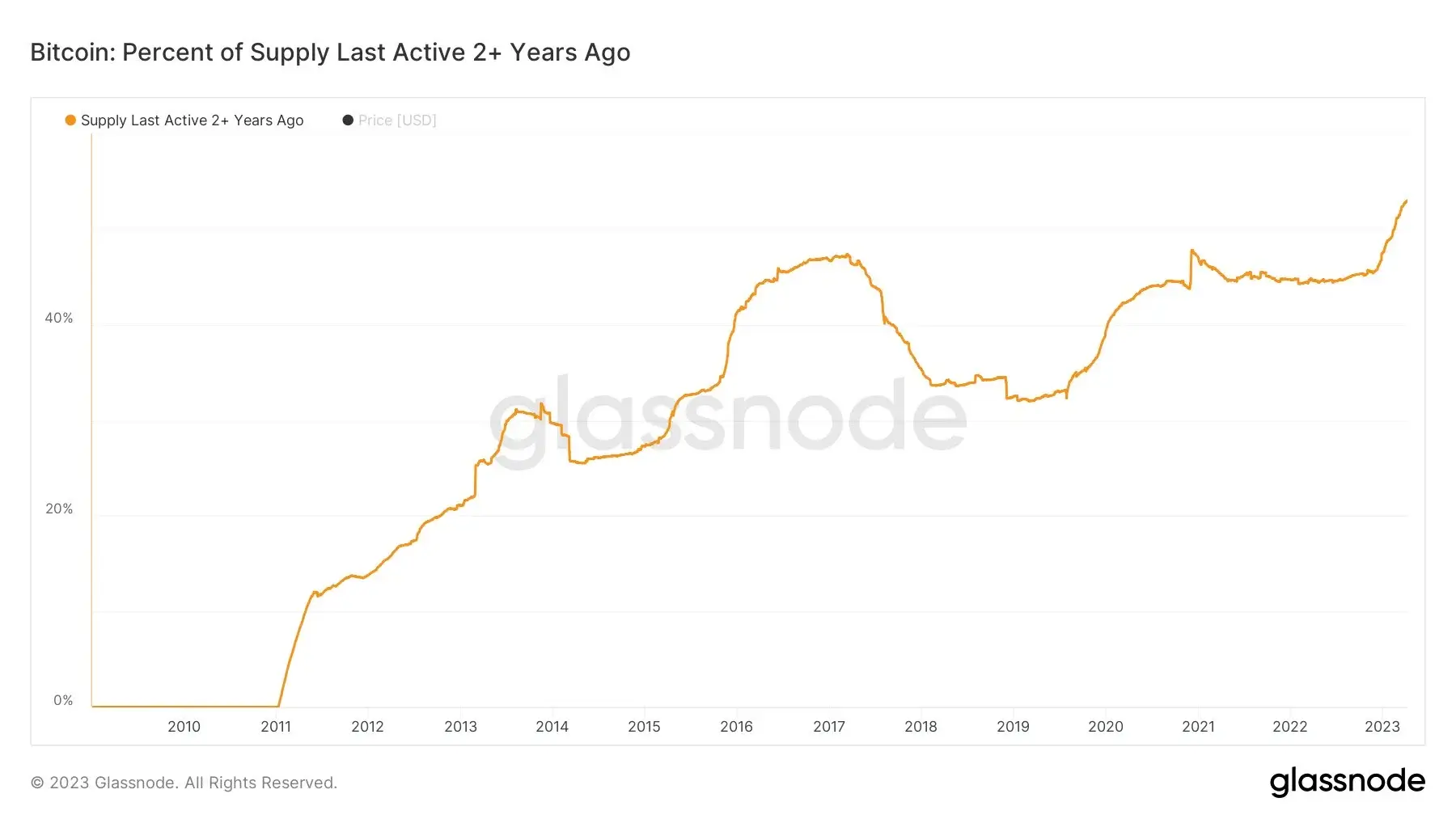 Pompliano also observed that roughly 2.7 million BTC, worth $76 billion, have not been accessed in the past ten years. This suggests that the Bitcoins may have been lost or are held by investors with strong discipline.
There is speculation that the individuals holding these Bitcoins may have purchased them at their peak value and are currently waiting for the opportune moment to sell.
Meanwhile, recent search trends in the United States show that the keyword "Bitcoin" has become more popular than other trending terms, such as Donald Trump and Elvis Presley, potentially due to the launch of the FedNow payments system by the U.S. Federal Reserve in July.
Currently, BTC is trading at $29,150 with a 3.5% increase in the past 24 hours and 5% on the weekly chart.