The Chinese version of TikTok, known as Douyin, has recently updated its platform with new features that allow its users to search for bitcoin and view its current day, highest, lowest, today's opening, and yesterday's closing prices. Additionally, bitcoin is introduced as a virtual encrypted digital currency in the form of P2P.
At the time of writing, Bitcoin is trading at around $29,100, which is up nearly 5% over the last 24 hours.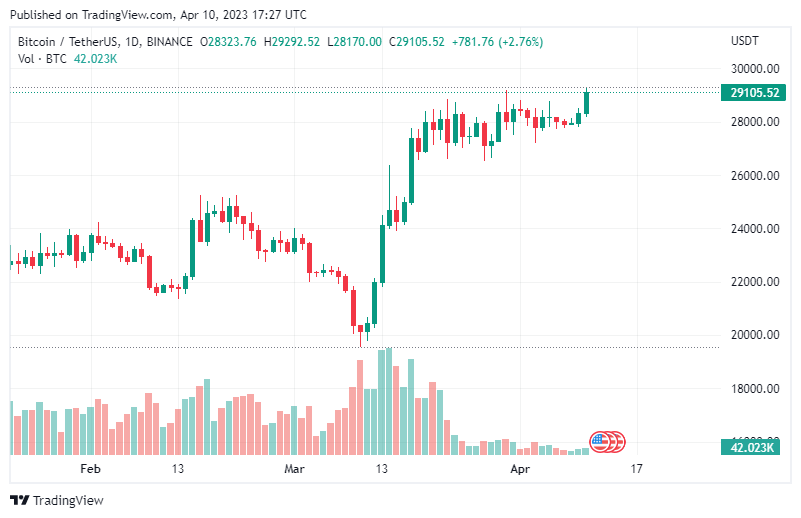 The addition of these new features marks a significant milestone in the development of cryptocurrencies in China. Despite the strict prohibition of cryptocurrencies in China, Douyin's introduction of Bitcoin on its platform signals a growing interest in digital currency among the Chinese public. With over 600 million users, Douyin's decision to add cryptocurrency-related features clearly indicates the enthusiasm of Chinese society and private enterprises for cryptocurrencies.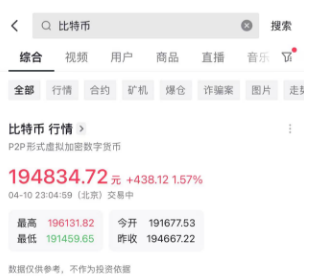 However, it is essential to note that the Chinese government still prohibits the use of cryptocurrencies, except for Hong Kong's development. While this move by Douyin is a step in the right direction for cryptocurrency enthusiasts, it remains to be seen whether the Chinese government will change its stance on cryptocurrencies in the future.
As the world becomes increasingly digital and cryptocurrencies continue to gain popularity, likely, China will eventually reconsider its stance on the use of cryptocurrencies. For now, Douyin's addition of cryptocurrency-related features is a sign that digital currency is becoming more mainstream in China. It will be interesting to see how this development will impact the future of cryptocurrencies in the country.
DISCLAIMER: The Information on this website is provided as general market commentary and does not constitute investment advice. We encourage you to do your own research before investing.