The blockchain analytics firm, Santiment (@santimentfeed), tweeted yesterday that Bitcoin (BTC) traders are currently transacting at a loss at twice the rate of profit. According to the tweet, this is the first time this ratio has been negative in 5 weeks. The analytics platform added that this is actually a positive sign that "FOMO'ers" are giving up on the rally.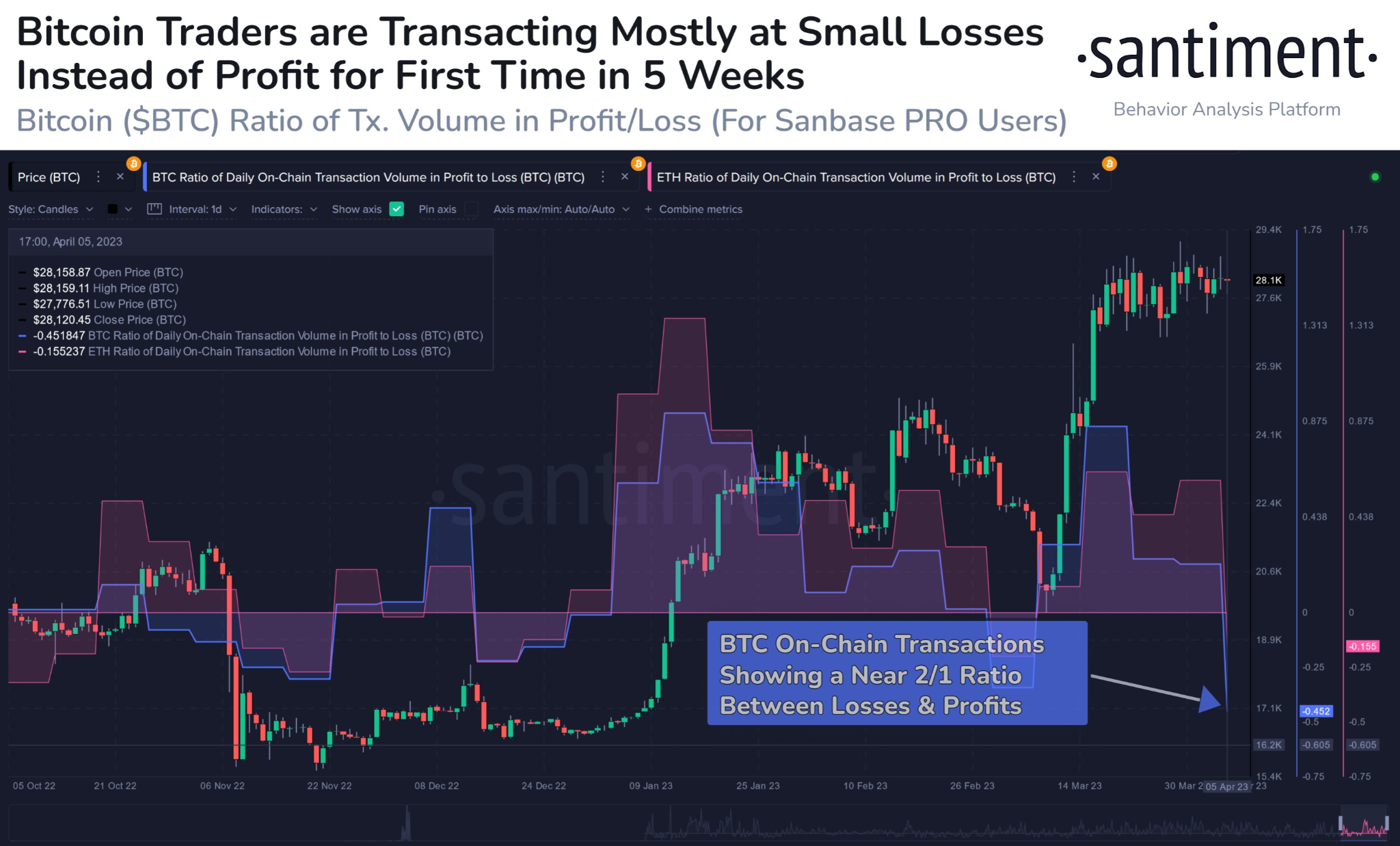 BTC's on-chain profit/loss ratio (Source: Santiment)
At press time, CoinMarketCap shows that BTC's price printed a 0.33% loss in the past 24 hours. This has brought down BTC's weekly price performance to +0.49% presently. As a result, BTC's price is trading at $27,937.95.
Despite the 24-hour drop in BTC's price, the market leader's dominance was able to increase during the same time period. At press time, BTC's dominance in the market is estimated to be 45.83%, which is a 0.17% increase compared to yesterday.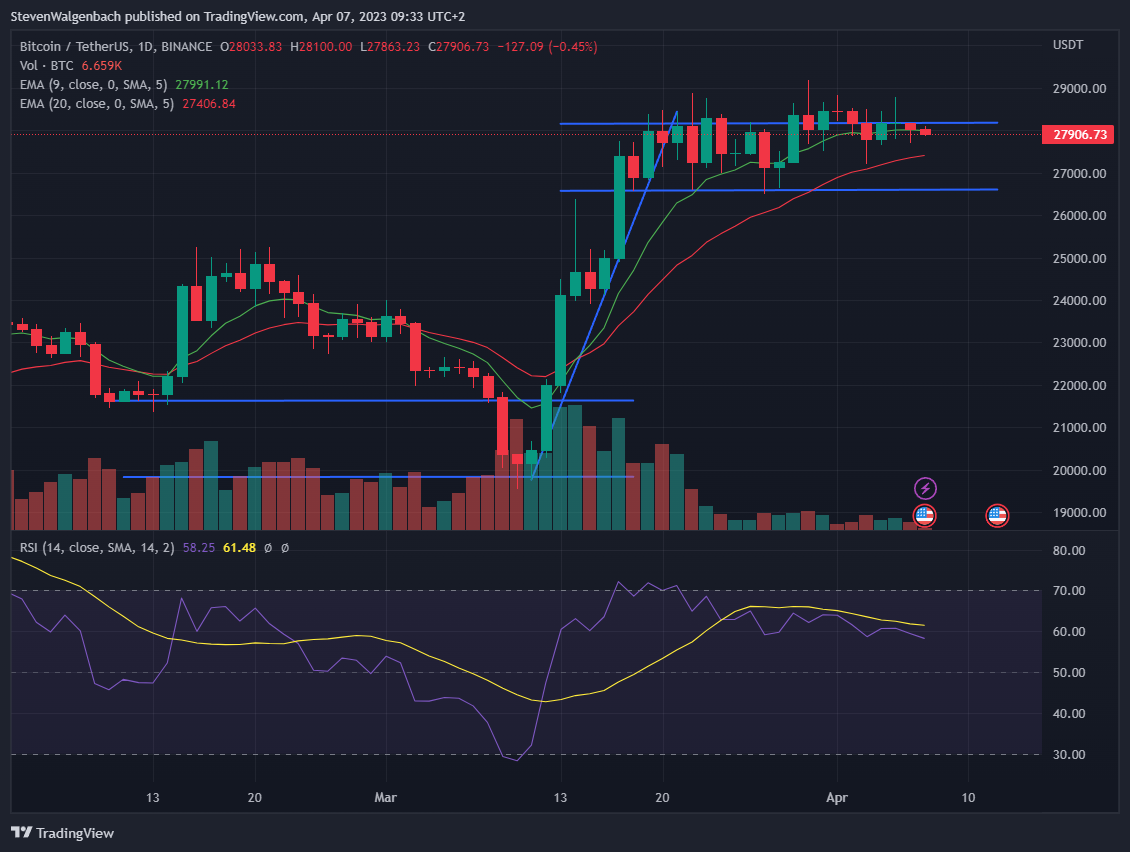 Daily chart for BTC/USDT (Source: TradingView)
BTC's price is currently trading within the consolidation zone between $26,552.21 and $28,159.32. In addition, the crypto's price is being squeezed between the 9-day EMA line and the upper bound of this consolidation channel.
This squeeze will either result in BTC's price entering into a steep rally in the next 24-48 hours and overcoming the $26,552.21 resistance level, or in BTC's price declining towards the lower bound of the current price channel in the upcoming days.
It seems that the latter may play out as BTC's price is currently trading below the 9-day EMA line. If BTC's price closes today's trading session below this EMA line then the market leader's price may drop to the minor support level at $27,355.77 in the next 48 hours before dropping down to $26,552.21.
Disclaimer: The views and opinions, as well as all the information shared in this price analysis, are published in good faith. Readers must do their own research and due diligence. Any action taken by the reader is strictly at their own risk. Coin Edition and its affiliates will not be held liable for any direct or indirect damage or loss.