Bitcoin price is trading just below $20,000 for the first time since January — a level that bulls definitely don't want to lose.
Considering the increasingly intense crackdown on crypto by the United States and a macroeconomic disaster brewing, fear could discourage investors from buying this current dip. This one, however, could be the dip to buy despite all the fear, according to a popular market timing tool.
Why Time Is More Important Than Price
The legendary WD Gann believed that time was more important than price. "When time is up, price will reverse," he stated. To this effect, Gann relied on geometry and astrology to become one of the most successful traders ever.
Yet the vast majority believe timing the market is almost impossible. Time in the market is inarguably more important. Still, a variety of tools have been designed to do just that: properly time when to buy or sell.
One such tool is called the TD Sequential, created by market timing wizard Thomas DeMark, of which he lends his initials. The technical indicator counts a sequence of up or down candles, until a 9 count or countdown to 13 is reached.
Complete the count and there is a higher probability of a reversal — especially if triggered at key support or resistance levels. If the count fails, the trend in the same direction has a tendency to get more aggressive.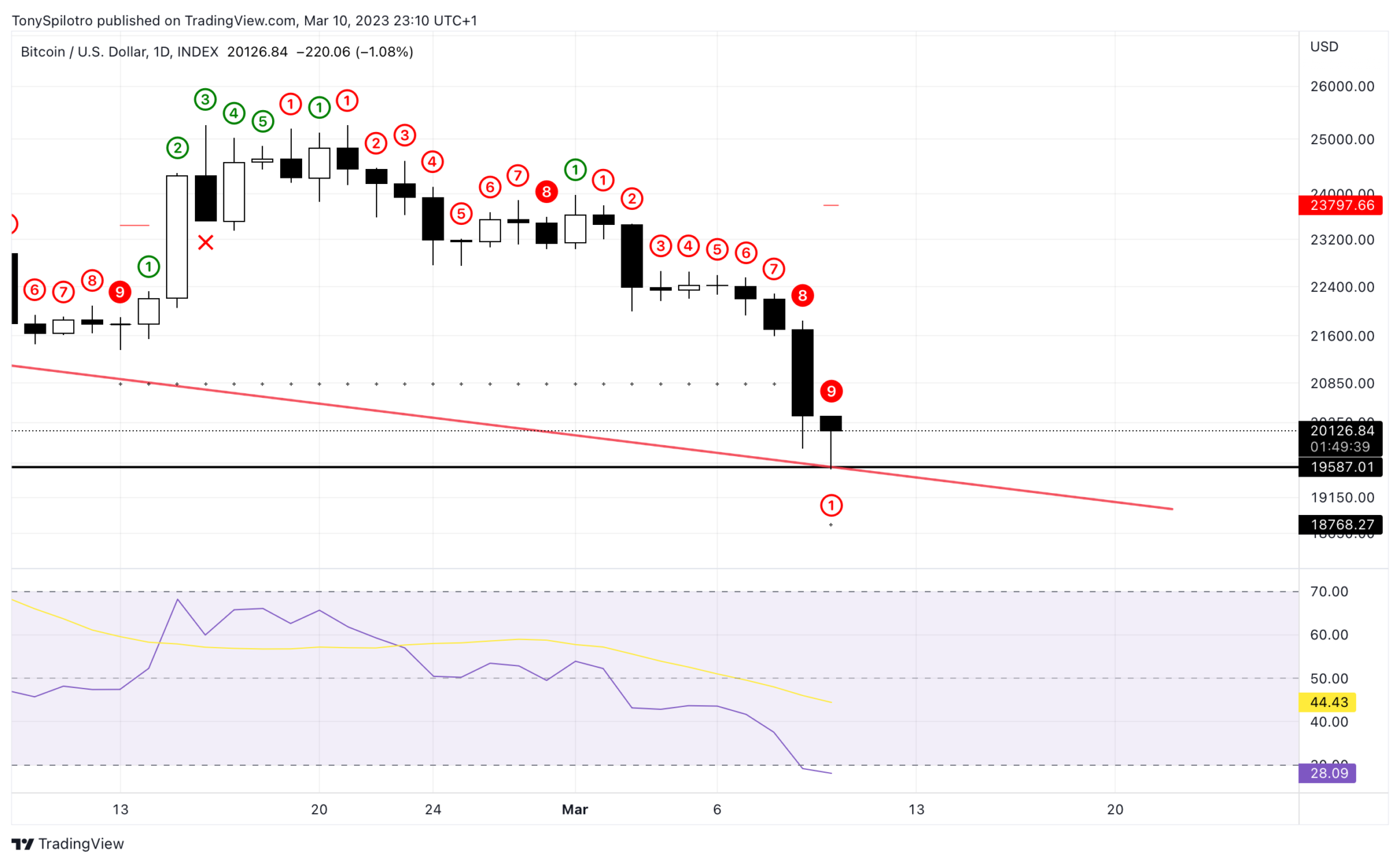 The TD9 setup might mean its time to buy | BTCUSD on TradingView.com
TD Sequential Triggers Buy Setup On Bitcoin Daily Chart
Bitcoin price has triggered a daily TD9 buy setup, just as the top cryptocurrency retests probably its most important level ever — former resistance potentially turning support at $20,000.
When Bitcoin first tried to break through the level from below in 2017, it failed, spending the next three years building enough momentum to try again. The next time it attempted, breaching above $20,000 was almost too easy. So easy, in fact, it needed to be tested to confirm it as support over a year later.
That support level ultimately failed with the collapse of FTX, but was reclaimed in early January. Now it's being used tested yet again, just as the TD9 buy setup fires. Other possible technical signals include the most oversold RSI since November 2022.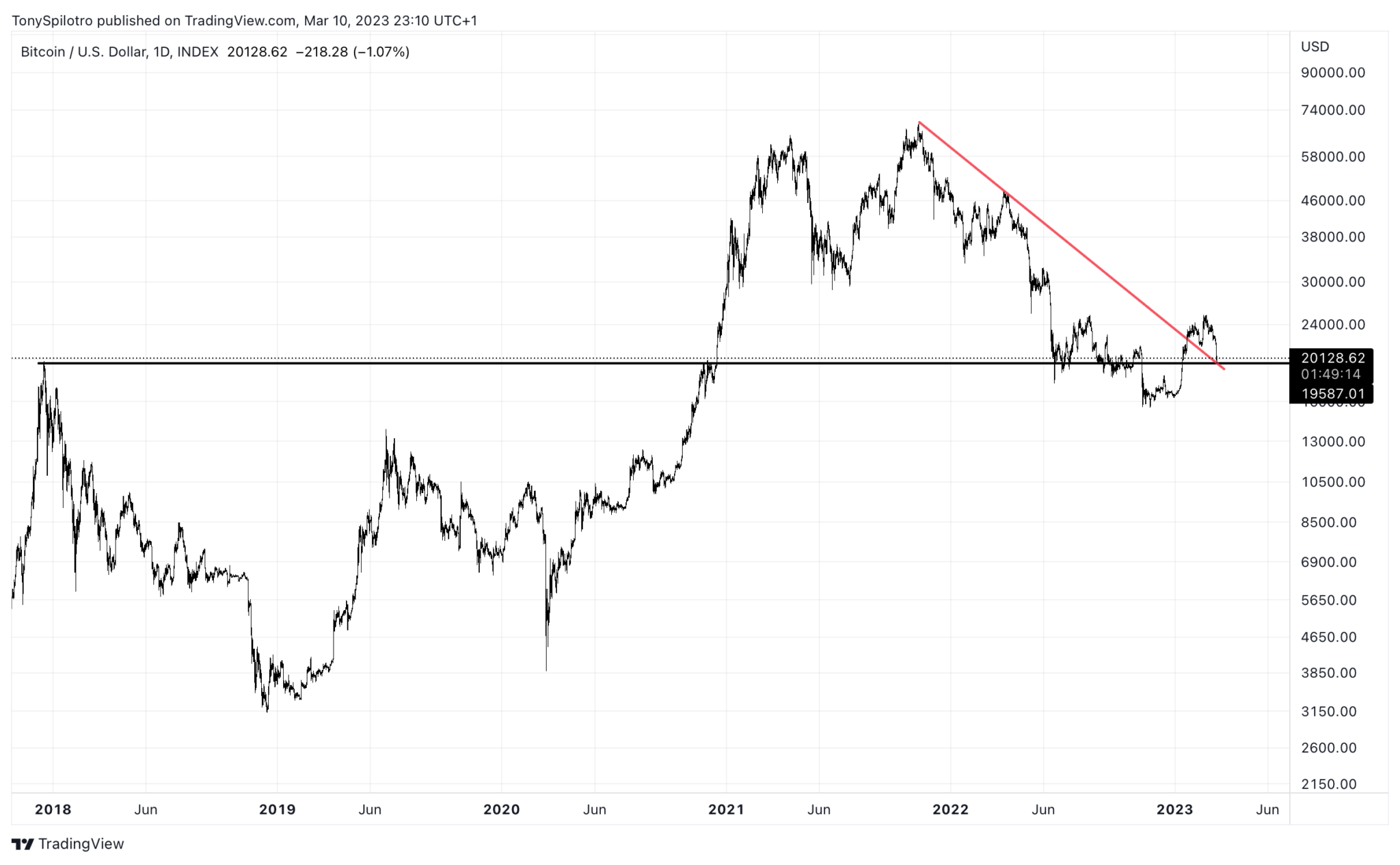 Other technicals suggest the level is important | BTCUSD on TradingView.com
Moreover, Bitcoin is retesting a former downtrend resistance line. The significant confluence suggests that whatever happens here will be big. If the standoff ends in favor of the bears, $20,000 could be the last change to sell Bitcoin before it touches $10,000. If bulls defend $20,000 as support, BTCUSD may never trade below the level again.
#Bitcoin is retesting horizontal, diagonal, and rounding support at this very moment, much of which was former resistance, with a TD9 buy setup and the most oversold RSI since November 2022.

Does this hold, or do we see carnage across crypto? pic.twitter.com/Fl6hHjZ9ZH

— Tony "The Bull" (@tonythebullBTC) March 10, 2023