Back to the list
Crypto Analyst Predicts BTC To Hit $27K if Bulls Defend $22K Support
coinedition.com
09 March 2023 13:46, UTC
Reading time: ~2 m
---
Crypto Analyst Captain Faibik predicted that BTC had the potential to reach $27,200 in case of a bounce back. The analyst supplemented the case for a potential bounce by considering how the bulls have been defending the $22,000 support level.
$BTC Bulls have been Defending the 22k Crucial Support.

In Case of Bounce Back from here, Bitcoin Might go up to 27,200 📈#Crypto #Bitcoin #BTC pic.twitter.com/8xNxQuW25r

— Captain Faibik (@CryptoFaibik) March 8, 2023
According to the above tweet, BTC is making higher highs and higher lows. Upon further inspection, it took just a few bars for BTC to reach higher but it took many bars and a longer time for the bears to pull down the prices. BTC showed great resilience and consolidated rather than collapsing altogether. As such, the bulls have been in control of the situation, not letting BTC break below $22,000.
However, as of press time, BTC has fallen below the $22,000 mark, which has been a crucial support level.
The one-day BTC chart below shows that BTC has touched the lower Bollinger bands, hence, the market could correct the prices and BTC could rise. In the event that the market corrects the prices and BTC rises, then it is possible for BTC to surge past Faibik's broken support. If this is the case, then we could expect BTC to reach Resistance 1 (≈ $25,000) before reaching Faibik's predicted zone ($27,200).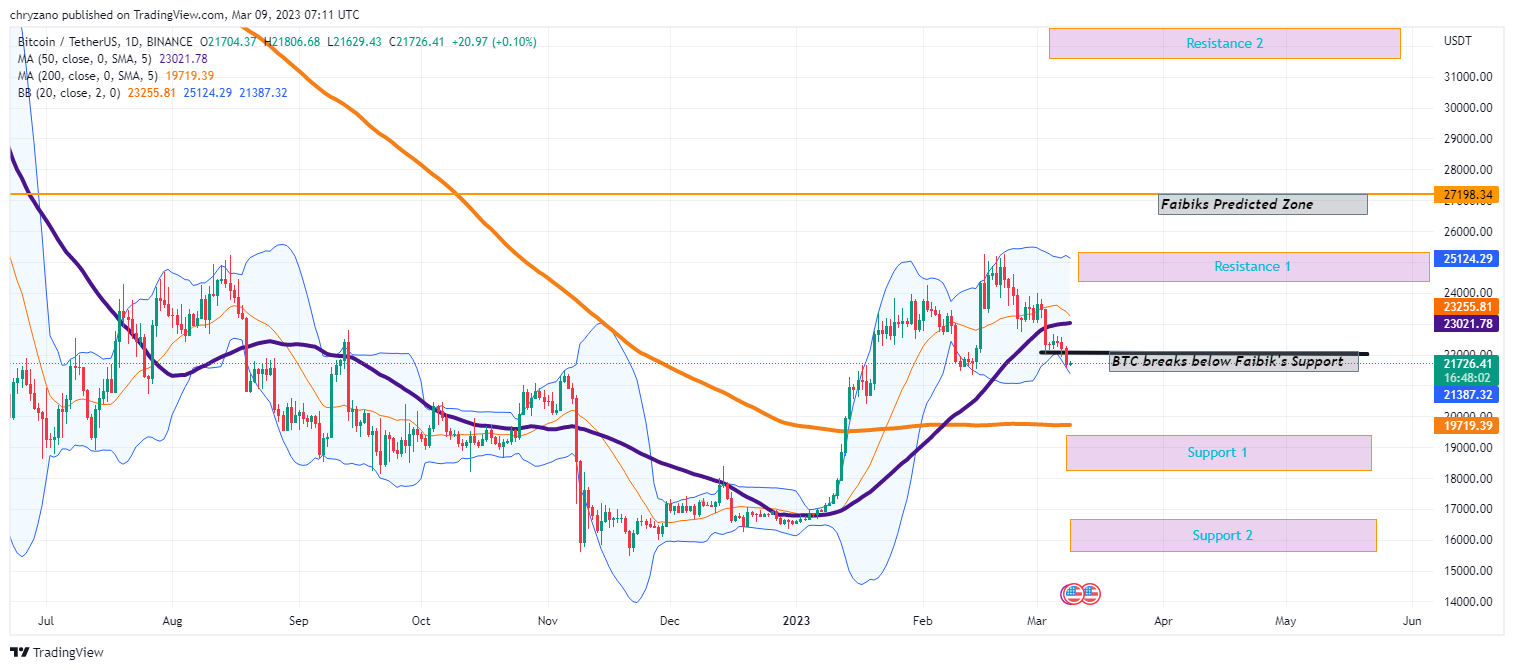 BTC/USDT 1-Day Chart (Source: Tradingview)
BTC formed the double top pattern, as shown in the chart below. When considering the build-up to the surge, BTC took the form of a parabolic curve. Currently, we could spot the formation of another parabolic curve. So there arises a question: is there yet again a surge? If that is the case, will BTC form another double-top pattern in the near future?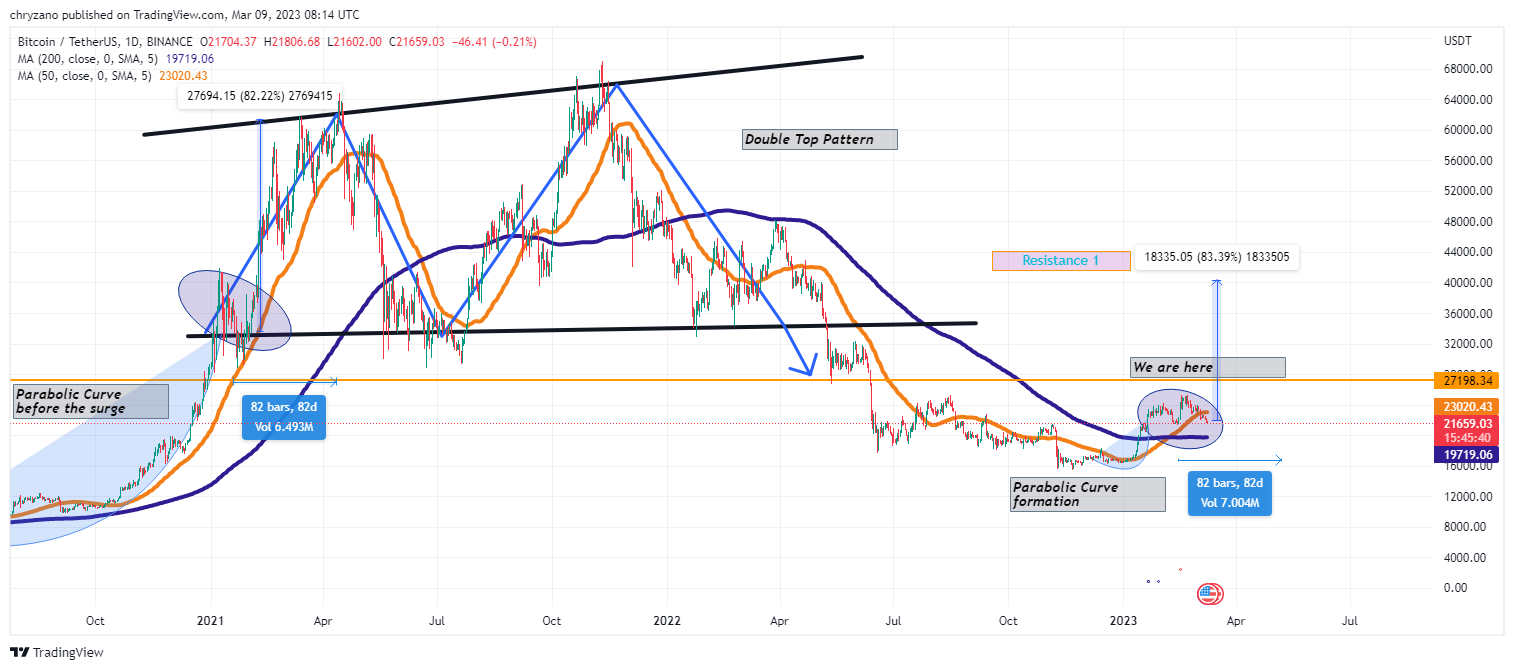 BTC/USDT 1-Day Chart (Source: Tradingview)
The last surge produced an 82% increase in BTC's price. Hence, if this build-up is to produce another similar surge, then we could expect BTC to hit Resistance close to $40K. Long-position traders may consider entering the market as this presents a good entry point before the predicted surge.
Disclaimer: The views and opinions, as well as all the information shared in this price analysis, are published in good faith. Readers must do their own research and due diligence. Any action taken by the reader is strictly at their own risk, Coin Edition and its affiliates will not be held liable for any direct or indirect damage or loss.
---
Source
---
Back to the list