Back to the list
Why The Dollar Death Cross Is Bullish For Bitcoin
bitcoinist.com
06 January 2023 22:38, UTC
Reading time: ~2 m
---
Today, the Dollar Currency Index saw a death cross on the daily timeframe. Bitcoin, as an asset trading against USD, is especially susceptible to strength or weakness in the greenback.
But what exactly happens when the dollar death crosses and what has this meant in the past for crypto?
DXY Dollar Currency Index Suffers Ominous Signal
Bitcoin was created as the anti-fiat solution in the face of unprecedented quantitative easing and big bank bailouts.
In many ways, its arch enemy should naturally be the almighty dollar. BTC also trades against USD as the primary conversion rate and most dominant trading pair.
When the dollar is strong, Bitcoin tends to be weak and vice versa. Today, the dollar showed the world a potential sign of weakness with a death cross on the DXY Dollar Currency Index.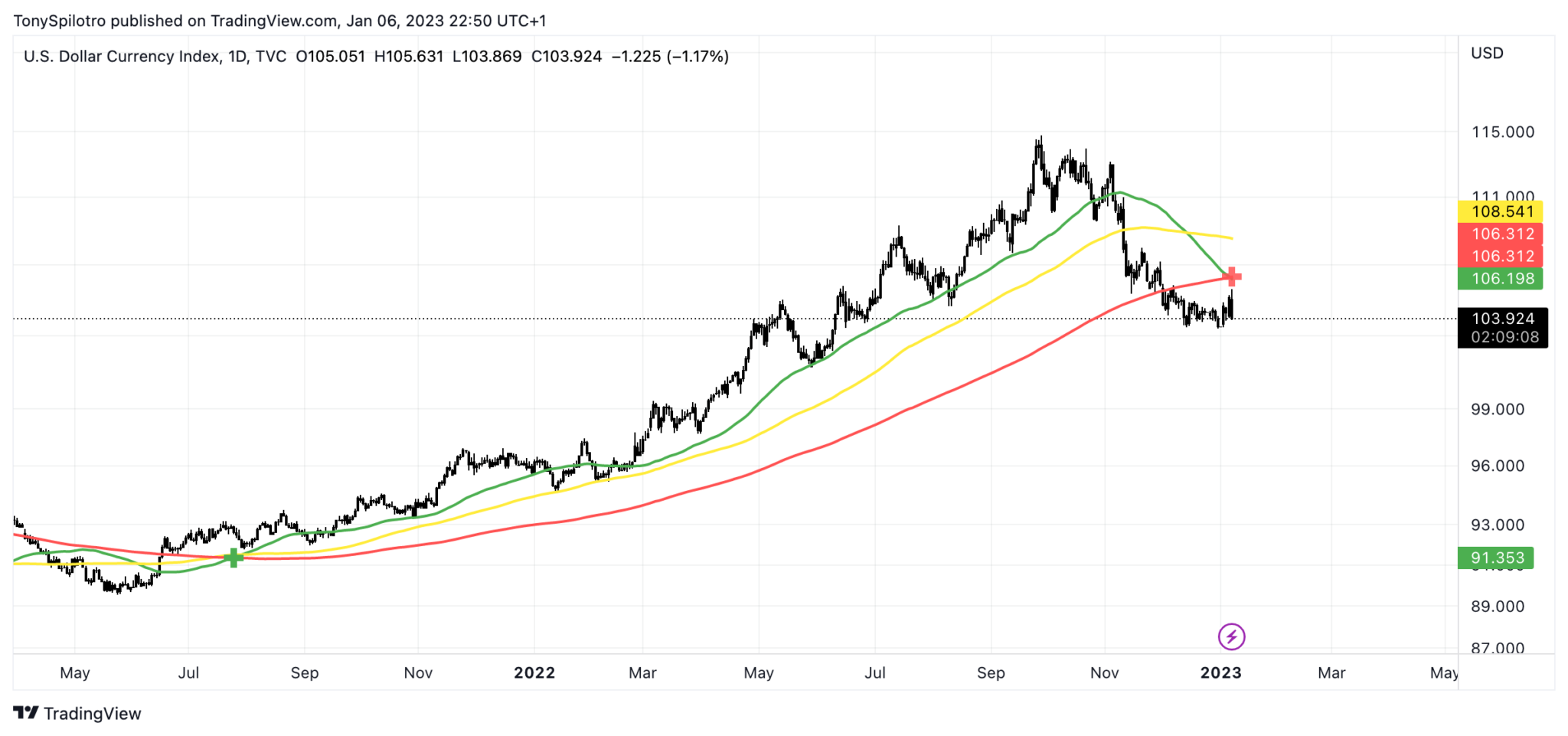 A death cross appears | DXY on TradingView.com
What Does The Death Cross Mean For USD?
The DXY is the USD trading against a weighted basket of other top currencies like the EUR, GBP, and JPY. Although it doesn't include Bitcoin, BTCUSD appears to be especially sensitive to golden and death crosses in the DXY.
A death cross occurs when the 50-day moving average crosses below the 200-day moving average, and a golden cross when the 50DMA passes above the 200DMA. Each are an early possible signal of a trend change.
The DXY just death crossed on the daily for the first time since its golden cross in late July 2021. While this might not seem overly significant, the data suggests otherwise.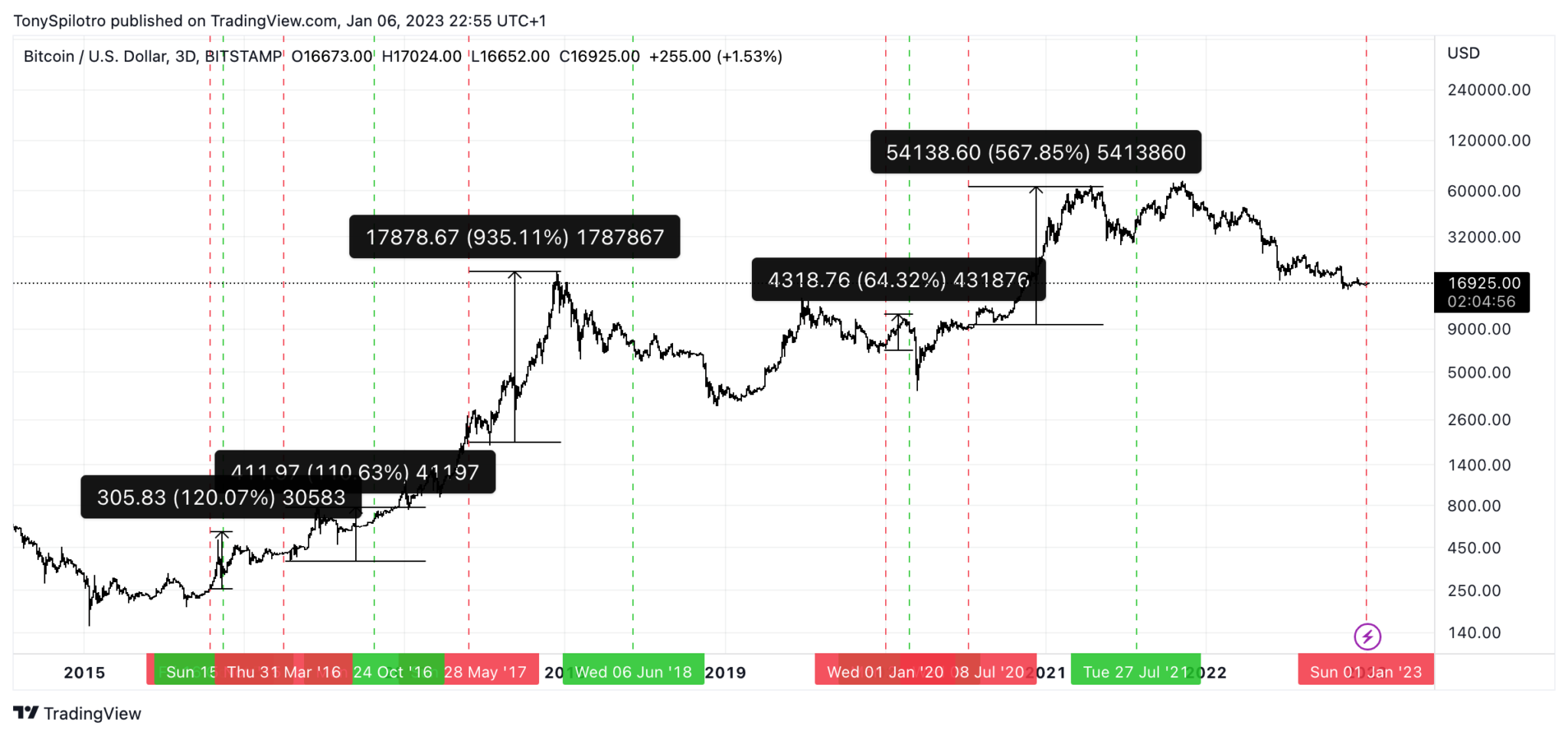 How Bitcoin reacts to dollar death crosses | BTCUSD on TradingView.com
Bitcoin Gets 359% Boost On Average, History Shows
When comparing from 2015 through today, the DXY has death crossed a grand total of six, including today's signal. Three such crosses took place from 2015 to 2017. Two more took place in 2020, just ahead of the most recent bull run.
Across the five signals since the 2015 bear market bottom, Bitcoin price climbed on average 359%. The three weakest signals resulted in between 64% and 120% each and saw plenty of volatility at the front and back of each rally.
The two other death crosses led to more dramatic declines in the DXY and therefore much more upside in Bitcoin. These signals produced 567% in 2020 and a staggering 935% in 2017 during the final bull run that made the top cryptocurrency a household name.
---
Source
---
Back to the list