Back to the list
Someone has already cracked the three keys to Satoshi's treasure BTC hunt
www.chepicap.com
17 April 2019 08:30, UTC
Reading time: ~1 m
---
Following the recent release of a bitcoin hunt game called Satoshis Treasures, which according to the creator holds 400 clues that will lead to $1 million in BTC, the first three clues were released this week. Someone has already cracked all three of them.
This week saw someone launch a $1 million BTC treasure hunt by a mystery crypto enthusiast, the website being used for the hunt is known as https://satoshistreasure.xyz/.
According to the website, 300 clues will be given out to users on a weekly basis, with the first three already being released this week. One Reddit user has already claimed to have unlocked all three within a matter of minutes.
Reddit user PatBobbie posted a Github link on Reddit, describing how he managed to unlock the three keys in a matter of minutes. It appears the IT whiz took some of his experience and did some deep diving, managing to crack all three keys without breaking a sweat, and even managed to find out more about the possible methods used by the user to setup the site and its future clues.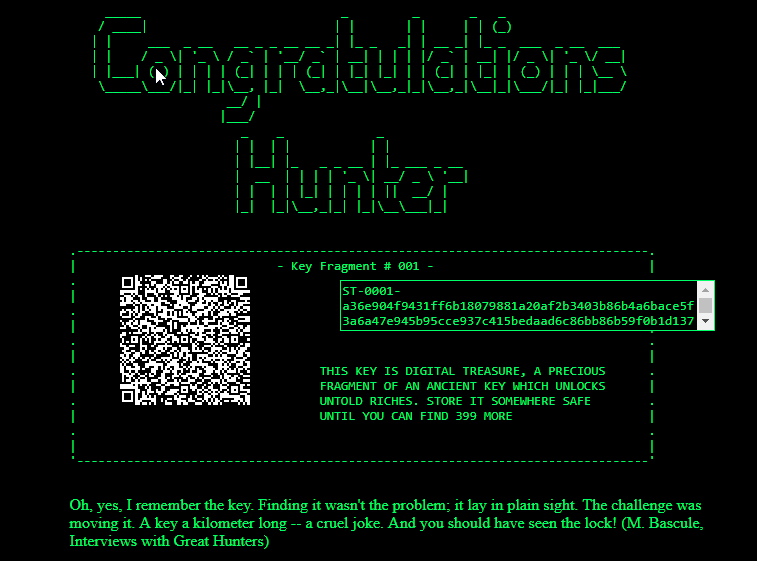 Looks like someone could be gaining access to this sooner than we think at this rate 
---
Source
---
Back to the list
Similar news