Back to the list
Binance Coin Price Analysis January 29: Struggling after BTT launch issues
www.chepicap.com
29 January 2019 08:10, UTC
Reading time: ~2 m
---
Today saw a significant downturn in the market as well as some notable issues surrounding the BitTorrent Token (BTT) launch on Binance. All of this has had a rough effect on BNB specifically, the coin dropping -11.53% from todays events.
Highlights:
- Technical issues with the BTT launch have frustrated investors.
- Timing coincides with large red slide in market.
- BNB has found support above its 50 day MA, needs to retest 4hr 100 MA.
On the daily chart we can easily see the effect todays events has had on the coin. However one bit of optimism is that we have held above the 50 Day MA and look to be gaining some bull strength back.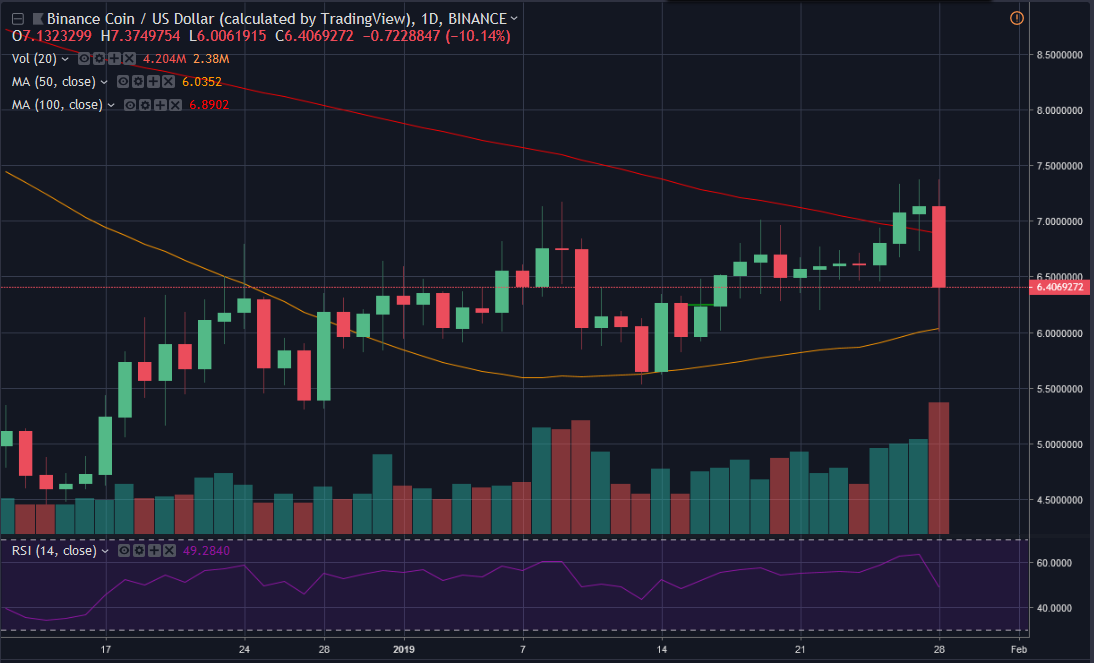 Moving into the 4 hour, we can see how our next hurdle is to try to retest the 4hr 100 MA, about $6.47, which the price looks to be gearing up for now.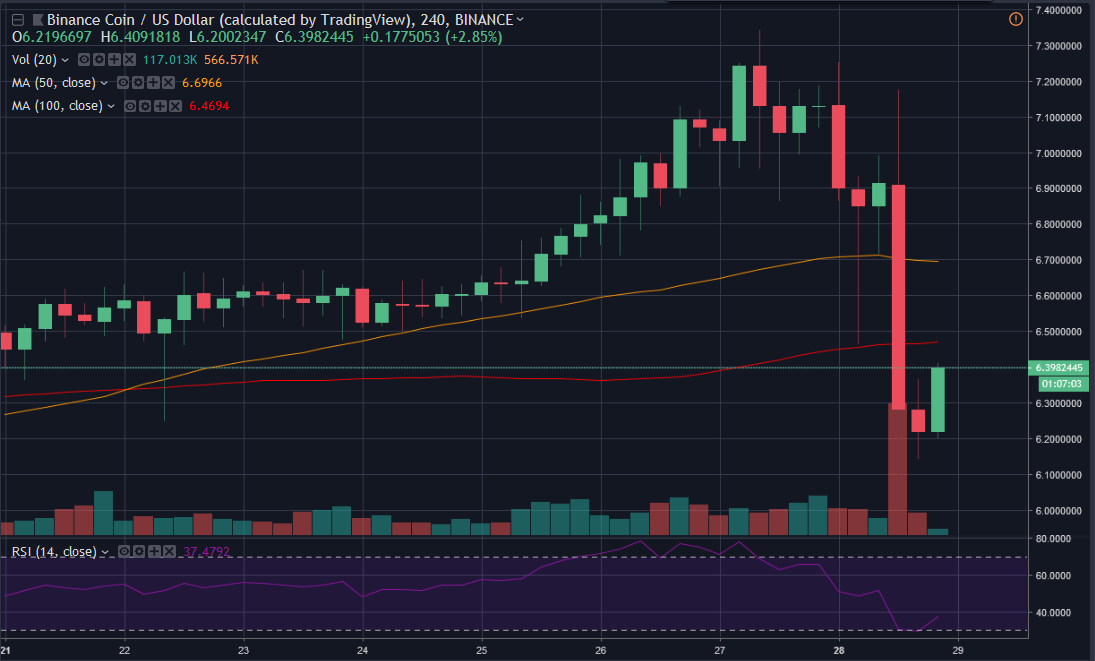 Bull Scenario:
We find the strength to retest up above the 4Hr 100 MA, and carry through to the 4Hr 50 MA at about $6.70. This would at least bring us back in line with the lows before the crash.
Bear Scenario:
We get rejected at about $6.47 and drop to at least about $6.00, where the psychological and 50 Day MA meet.
BNB will likely bounce back from this issue, as will most of the market. If it can return strong from this dip it will show that investors merely got scared and no true damage has been done. Stick with Chepicap for all updates on this coins price action!
Read more: BitTorrent (BTT) ICO raises $7 million in under 20 minutes, Airdrop organized for traders who couldn't access BTT token sale
---
Source
---
Back to the list