Back to the list
Top-three weekly losers: Ethereum [ETH], Bitcoin Cash [BCH], and EOS lose ground
ambcrypto.com
13 January 2019 12:00, UTC
Reading time: ~2 m
---
The first week of 2019 was good signs for the entire cryptocurrency market, as Bitcoin [BTC] was performing well when it crossed above the $4,000 line. Every other cryptocurrency was enjoying the short term rally but this was a short-lived rally.
On January 10, 2019, the price of Bitcoin fell down by a whopping $250 in a matter of an hour, and the whole of the cryptocurrency market collapsed by $10 billion.
Ethereum [ETH]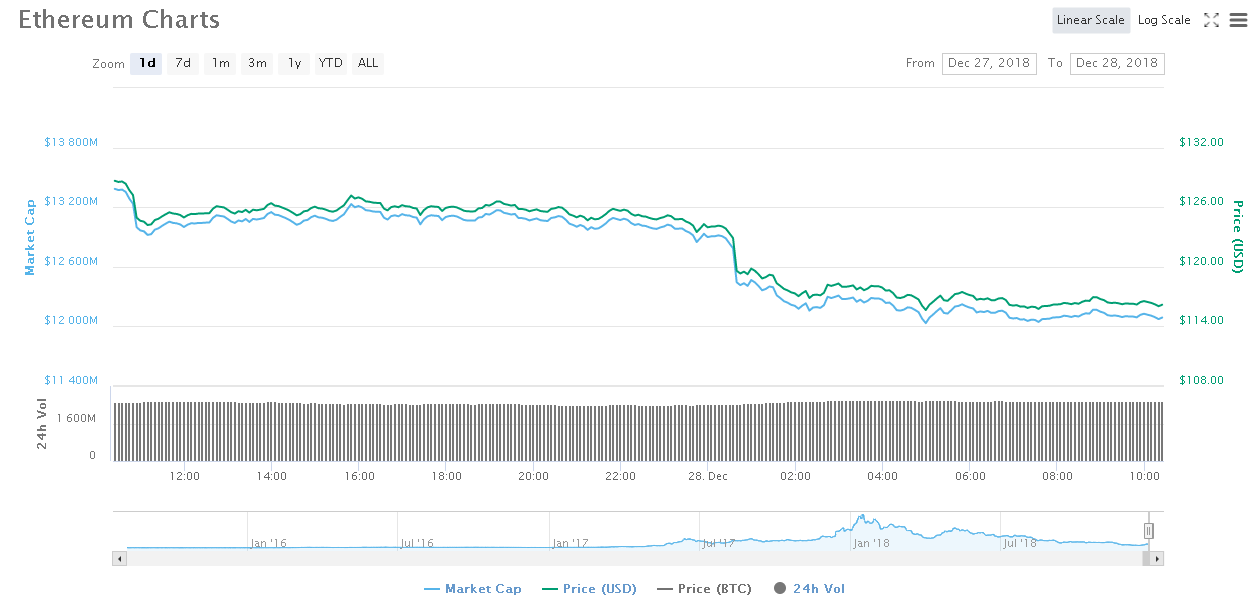 Source: CoinMarketCap
As for the second week of January 2019, the markets were in a very distraught state, as the top losers for this week were Ethereum, which lost a massive 19.11% in a matter of 7-days. Ethereum, as a result, has become the biggest loser of the second week.
The price of Ethereum has fallen from $157 to $127 in a week, while the market cap has dropped from $16 billion to $13 billion.
The 24-hour volume for Ethereum is holding steady at $2.42 billion and DOBI  Exchange provides most of the trade volume via the trading pair ETH/BTC. DOBI Exchange contributes a total of $97 million worth of trade volume.
Bitcoin Cash [BCH]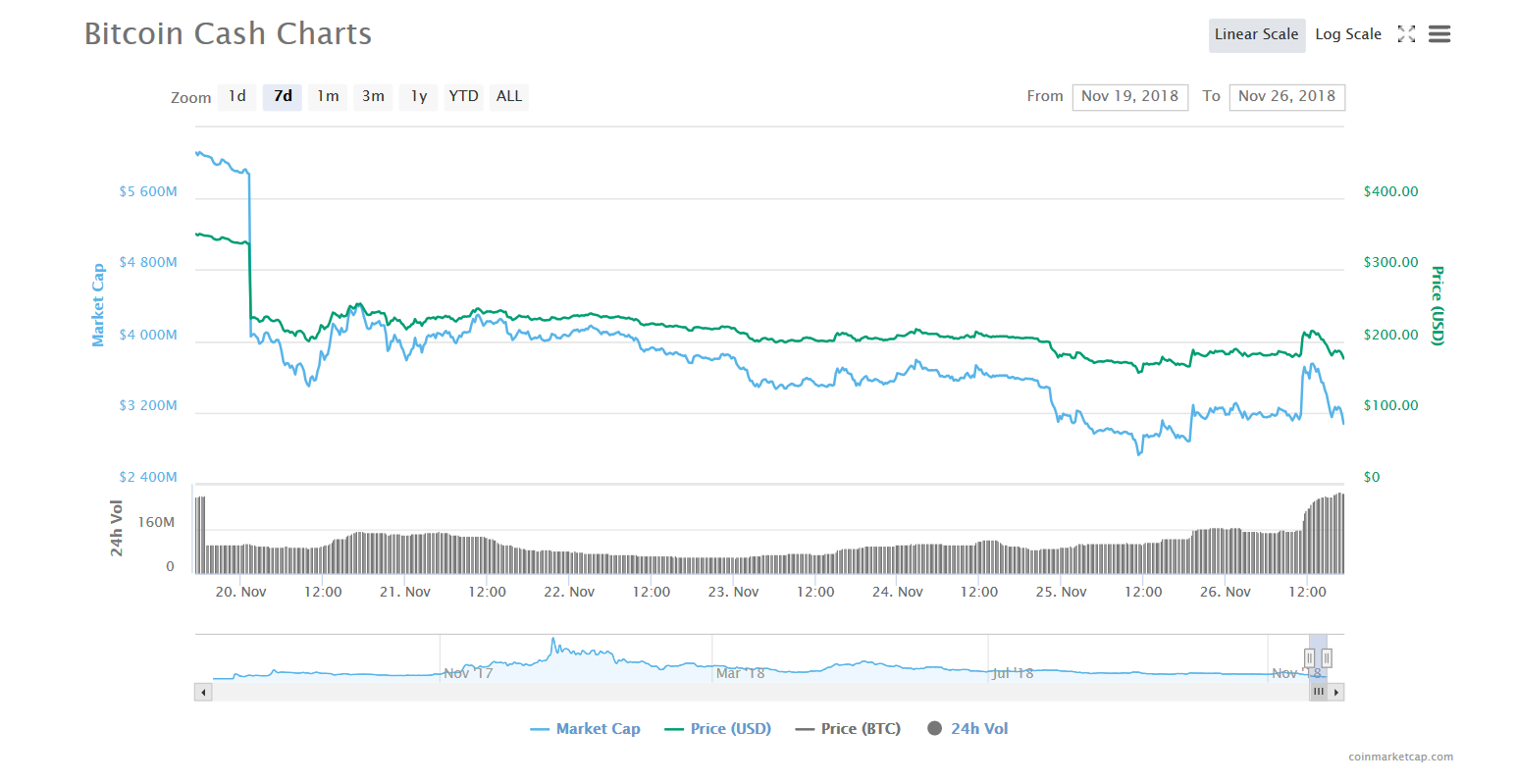 Source: CoinMarketCap
Bitcoin Cash comes on the second spot with its 7-day price change at 16.58%. The price of Bitcoin Cash started trading at $166 which fell to $130 within a week.
The market cap of BCH fell from $2.91 billion to $2.30 billion and the 24-hour trading volume shows a total of $203 million which is majorly contributed by Huobi exchange via the trade pair BCH/USDT. The exchange provides a total of $23 million volume to the total trade volume.
EOS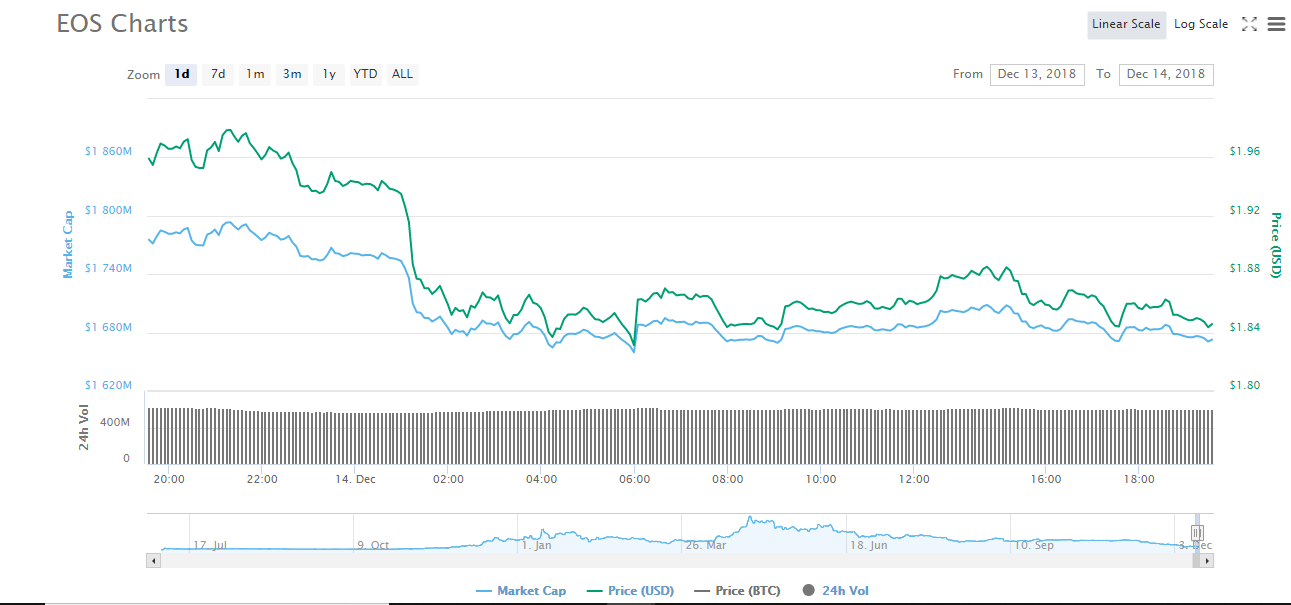 Source: CoinMarketCap
EOS is the third largest weekly loser. The 24-hour price change is at 10.89% with the price collapsing from $2.73 to $2.42 within the week.
The market cap for EOS collapsed from $2.4 billion to $2.2 billion, which, when compared to the above-mentioned losers is considerably less.
The trading volume of EOS is comparatively lesser than ETH as it is at $717 million. Bibox exchange provides a total of $76 million in trade volume via the trading pairs EOS/ETH, EOS/BTC, and EOS/USDT.
---
Source
---
Back to the list