SUSHI token price restarts the uptrend after breaking out of the descending triangle, boomed up to 60% since finding demand near the $10 level. 
The coin continues to trade above all major EMAs, and the price has recently crossed over the 50 EMA.
The pair of SUSHI/BTC is trading at the level of 0.0003184 BTC with an intraday growth of 2.8%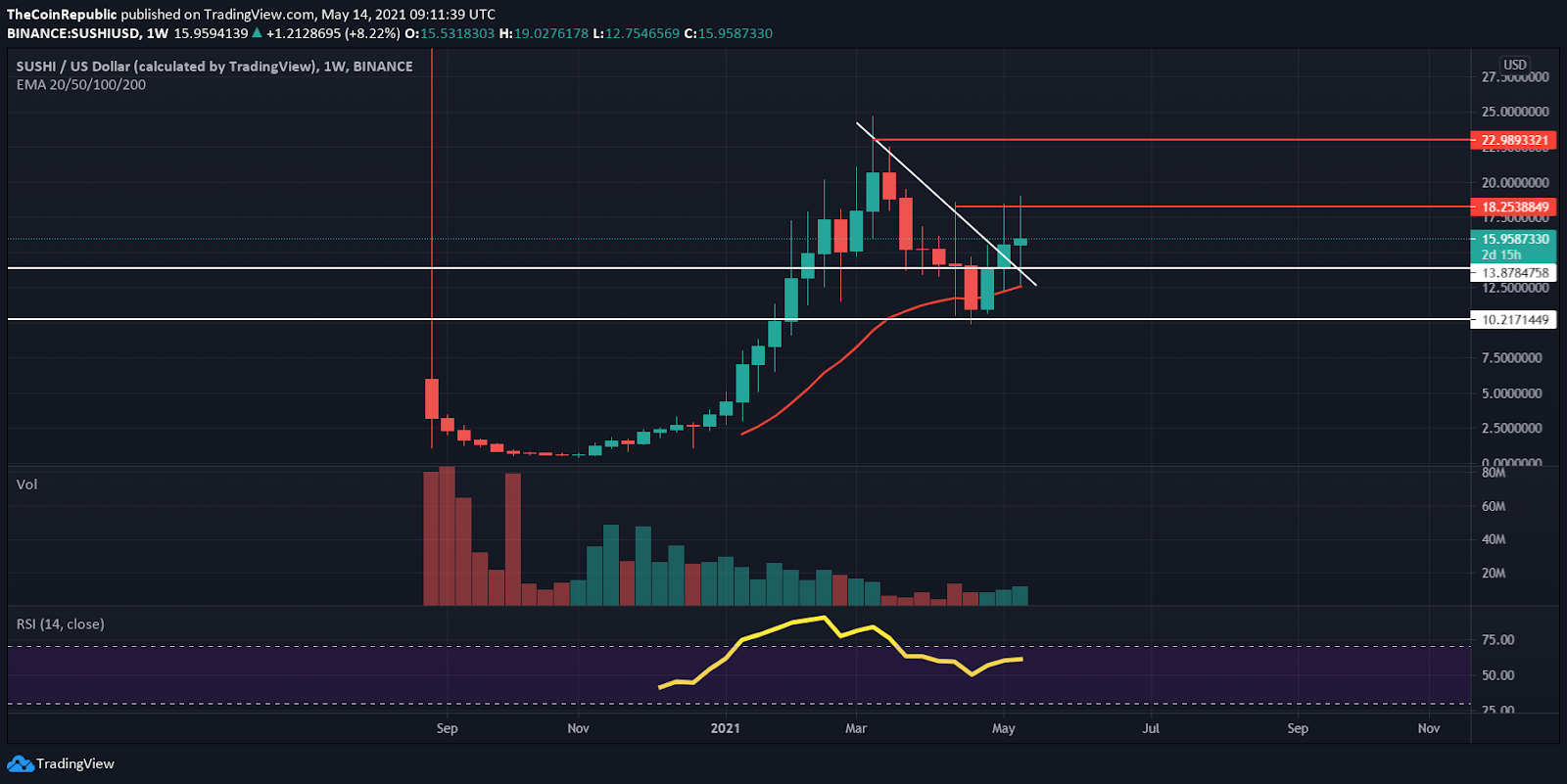 SUSHI token price breaks out of the downtrend after consistently making higher highs in the 4-hour timeframe; currently, it is trading just above 50 EMA and 200 EMA. After finding demand near the $10 level, the SUSHI token trading price is trading at  $15.94 with a 24-hour trading volume of $898,079,55. It is up 2.28% in the last 24 hours. It is ranking at #69, with a live market cap of $2,027,680,096.
SUSHI Token beats the high selling volume and rises higher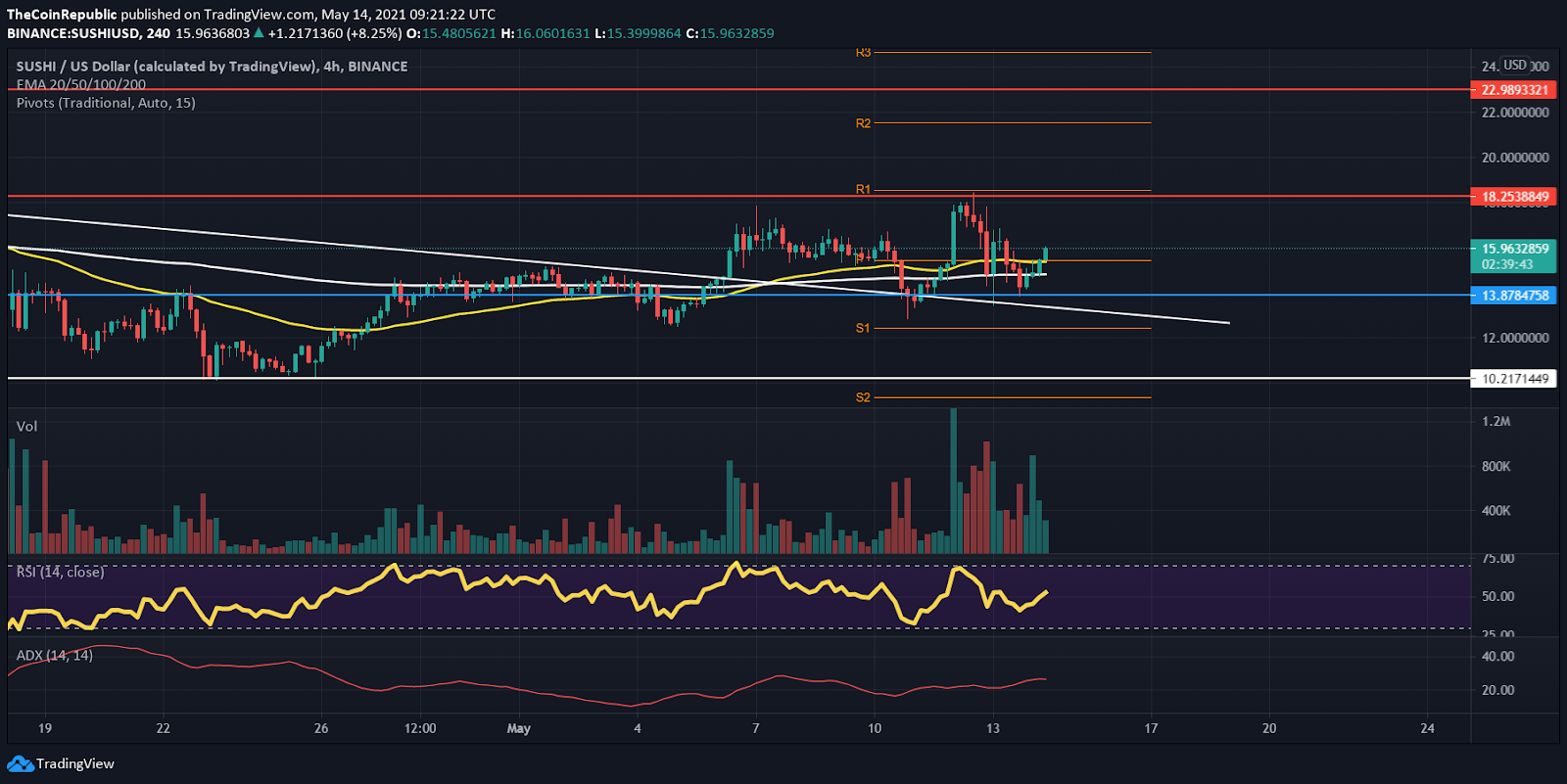 SUSHI has started to make an ascending triangle pattern, in the daily timeframe, after rising with the newfound demand near the $10 level. The failure of the significant selling volume to bring a downfall might intrigue the investors to side with the bulls. The coin might hit the $22 level. The recently made bullish engulfing candlestick might restart the halted uptrend. As per the pivot points and price action, SUSHI might find support near the $14 and the $10 level, whereas, on the flip side, the resistance levels of $18.5 and $22 are present. 
As per the 4-hour timeframe, 50 EMA (yellow) is above the 200 EMA (white), implying an uptrend in action. However, the 50 EMA is intermingled with the 100 EMA (green), indicating indecision.
The relative strength indicator trading at 55 is bearish, with the slope spiking up for now with very little space to move higher and might reverse soon from the overbought zone.
ADX indicator trading at 15 implies the gain in trend momentum as the ADX slope is getting ready to head higher.
Conclusion – SUSHI token price might hit the $22 mark soon. Investors may side with the bulls if the bullish engulfing candlestick, in the daily timeframe, sustains.
Support- $14 and $10
Resistance- $18.5 and $22