Ethereum and Binance Coin have both seen new all-time highs within the last 24 hours as bitcoin dominance continues to decline
Following a strong week for ethereum, the cryptocurrency has managed to set another all-time high this weekend. Ethereum rallied on Saturday to a new high of $2,880 on Binance. The cryptocurrency has now enjoyed six straight days of bullish buying.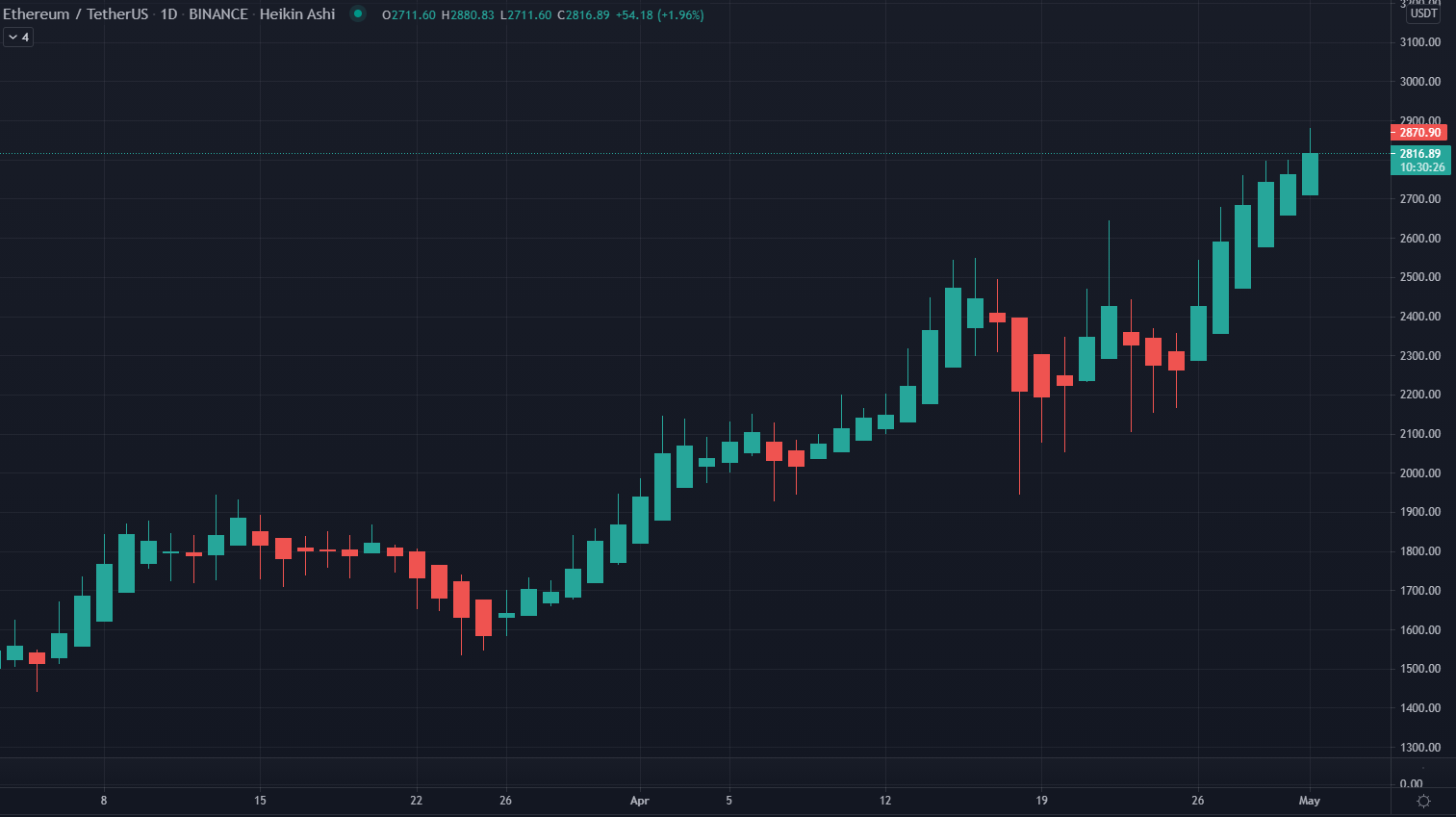 Binance Coin (BNB) also saw a new high for the first time in nearly three weeks. BNB tapped $645 on Saturday morning as the third biggest cryptocurrency also enjoyed its continued weekly strength.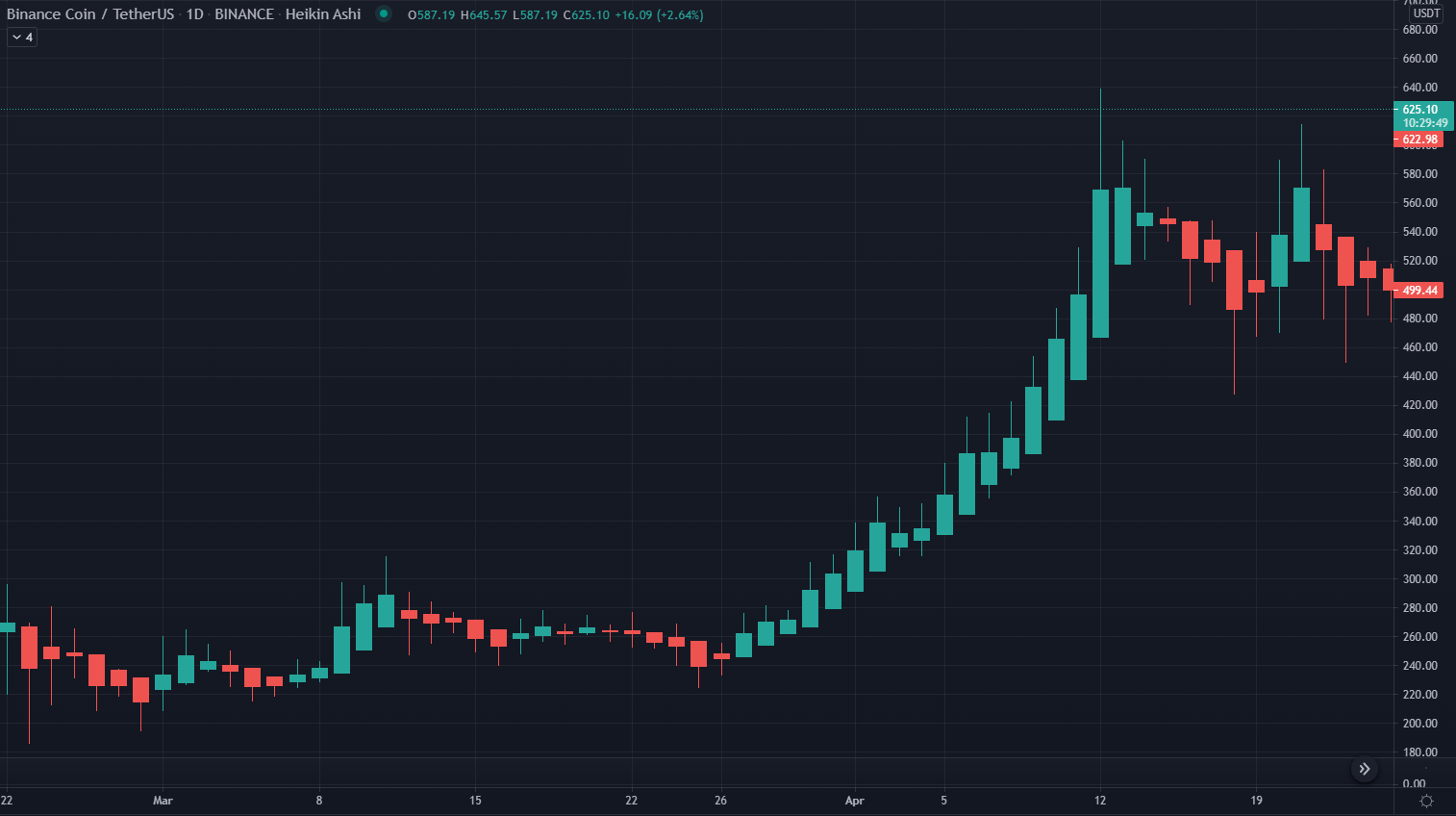 Both projects continue to push new highs as bitcoin dominance declines. Bitcoin has seen its dominance in the market drop for nearly an entire month. Bitcoin dominance currently sits around 49.86%. Down from its 60.61% high of one month ago.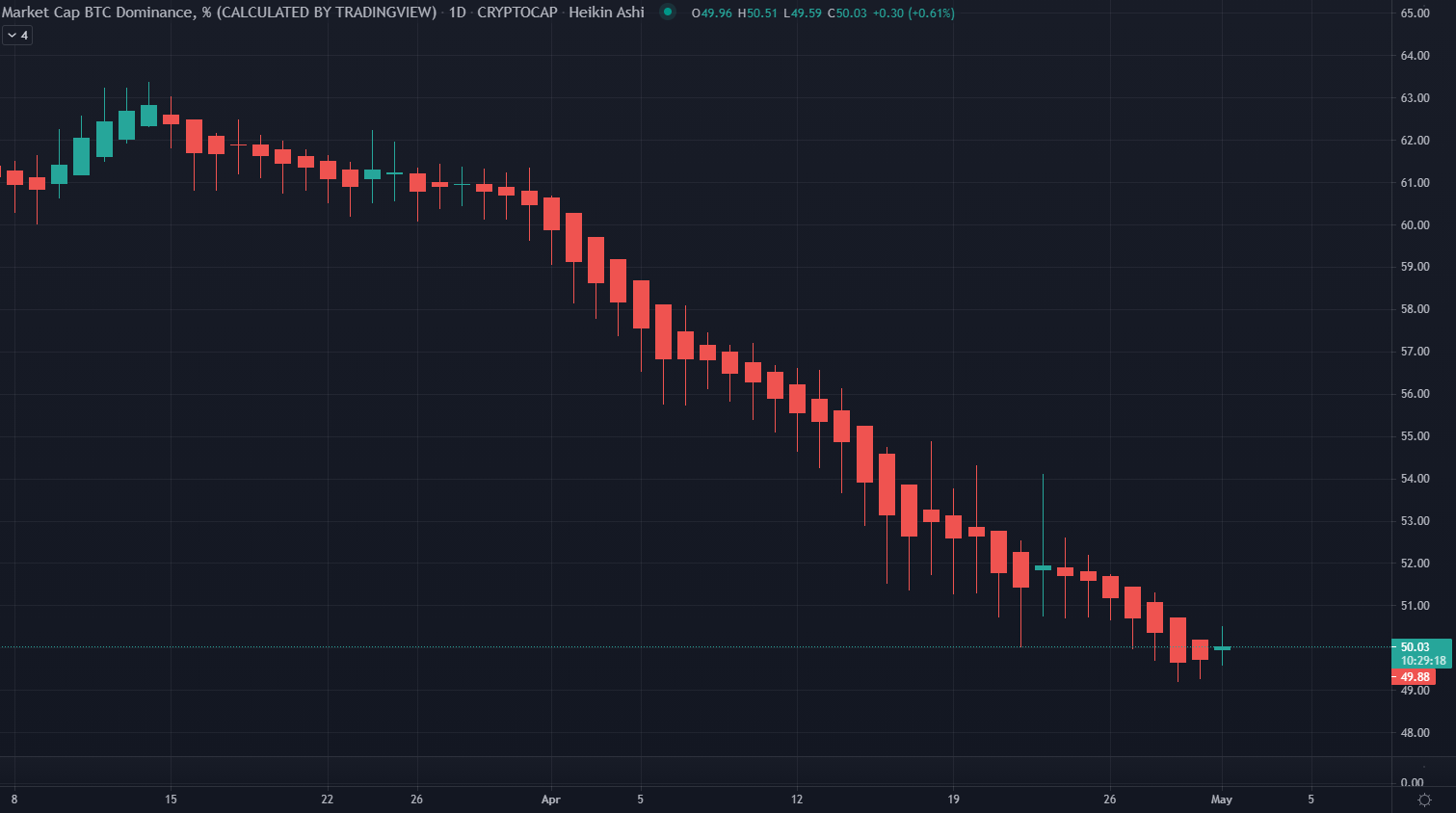 Market sentiment currently expects ethereum to continue rallying as $3,000 becomes the next major hurdle for ethereum. Ethereum recently completed its Berlin fork on the mainnet. With its next major upgrade set to take place in July. 
Interest in ETH growing
Ethereum has also seen increased interest from investment firms. Most Recently, Rothschild Investments bought a $4.75M initial stake in the Grayscale Ethereum Trust, according to filings. Rothschild became one of the first name-brand institutional asset managers to expose itself to ethereum through the Grayscale.
Gas fees on the network have seen a dramatic decrease in price, allowing for traders to take advantage of bullish market conditions. Ethereum active addresses have also seen a surge to new all-time highs recently. 
PancakeSwap popularity rising
Decentralized exchange (DEX) PancakeSwap has also seen a surge in popularity. The Binance Smart Chain (BSC) exchange has enjoyed growth particularly due to the low gas fees on the network. PancakeSwap which utilizes the BNB token, currently ranks as the third largest DEX behind Uniswap and MDEX.