Back to the list
Audius Price is up for a TREAT! AUDIO Crypto should do THIS next
cryptoticker.io
23 April 2022 14:41, UTC
Reading time: ~2 m
---
Audius is a crypto project that serves as a music streaming service. With Audius, users can import songs from Audius into TikTok and other platforms in order to then use them. In 2021, the crypto project had about 6 million users, which represents a positive trend in the number of users. Because more and more people are using Audius, there could be stronger price increases in the future. But what does the chart look like with the price? Just looking at the technicals, could Audius increase in the future? Is Audius price up soon?
What is Audius crypto project?
Audius has a noble aim and attempts to solve a major problem in the music industry – cutting out the middleman and increasing the artist's share of the profits for the content they tirelessly create. Currently, artists have little say or control in the release and distribution of their music. Audius is a blockchain and smart contracts-based platform featuring an AUDIO-powered token economy, stablecoins, and artist-specific tokens.
It has a decentralized ledger and file storage system for storing audio tracks and their metadata. Audius can provide a system where artists can record and prove the ownership of their content. This ensures profits distribution and royalty claims. Furthermore, the platform has a unique track encryption scheme for controlling user access and a customized streaming mechanism. Plus, Audius features a decentralized governance mechanism, where all stakeholders (artists, streamers, node operators, etc.) have equal say about the direction of the protocol and vote on the changes to it.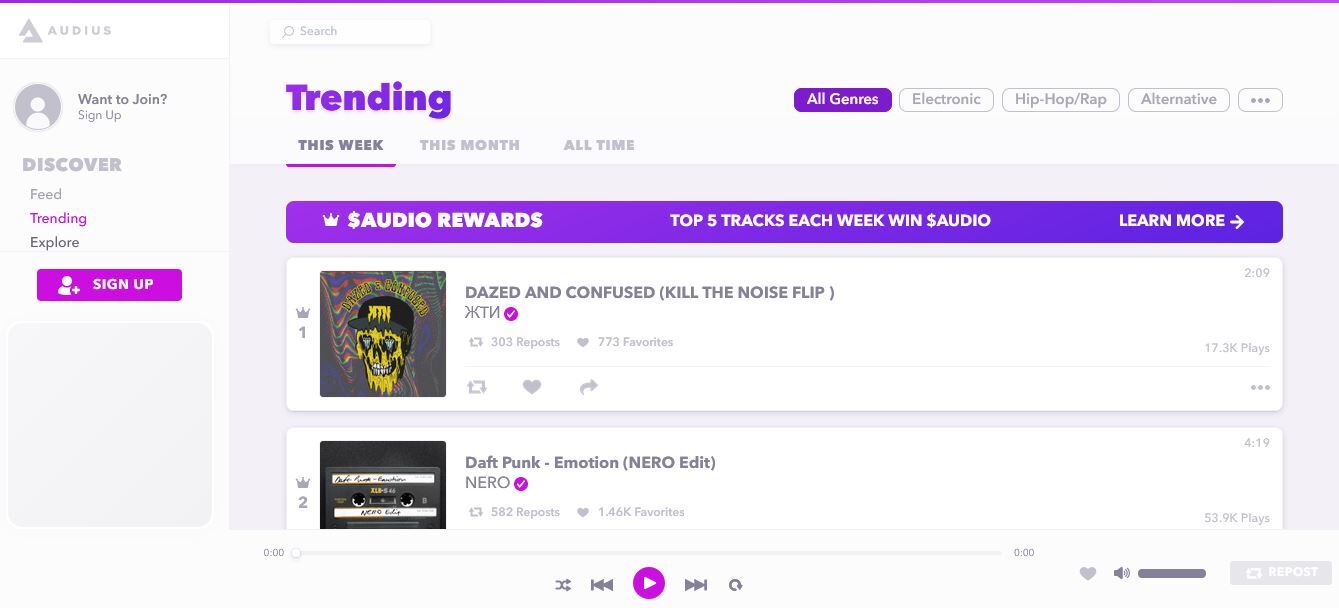 Is Audius Price up?
The Audius course was able to form a trend line during the last downward movement in the past few weeks. This trendline has recently been broken, which is why a new uptrend could be started. Should this become a reality, which it most likely will, the price could show a positive trend in the coming months. We imagine that the Audius price could increase by around 150%. However, the price will probably not rise directly but will correct something for the time being. However, these corrections are part of it, so don't think that the price will stop going up.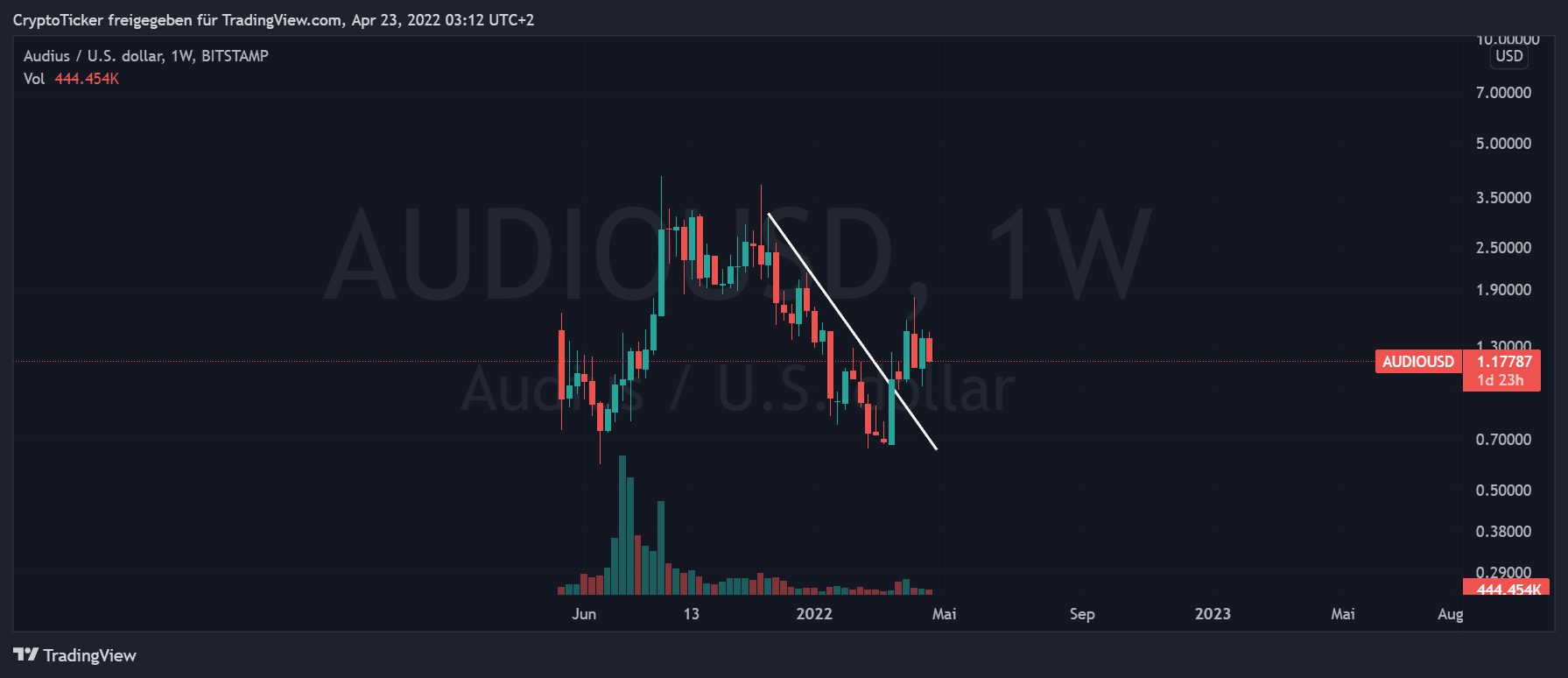 Audius Price Prediction – Where will AUDIO Crypto reach?
Unfortunately, we have to disappoint you for the time being, as we expect prices to fall in the next few weeks. With the help of this price decrease, the price could test the $0.68 support and rally to $1.83 in hindsight. After that, we expect a small correction, however, the price could subsequently reach the final target of $3.10, thus gaining about 150% from the current point.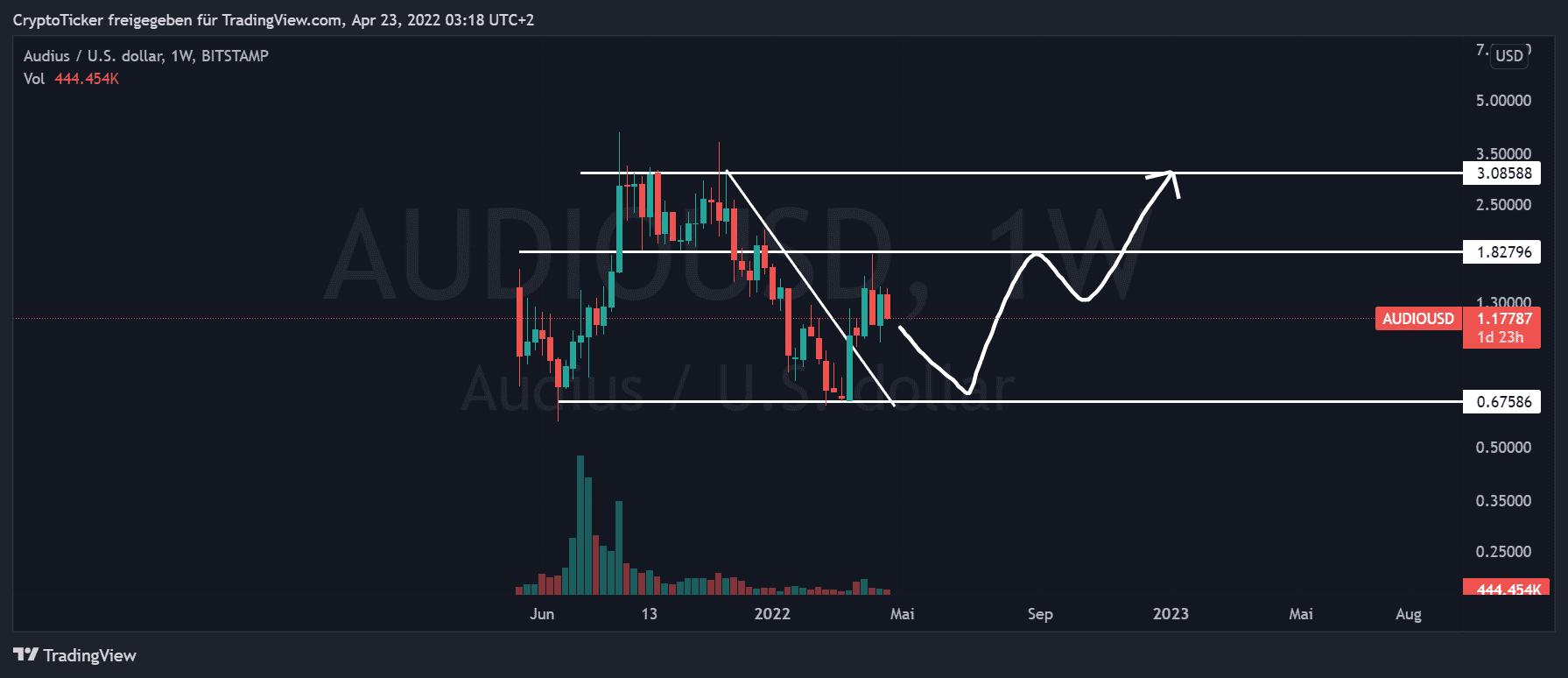 ---
---
Source
---
Back to the list