Back to the list
Chiliz (CHZ), Curve DAO (CRV), TomoChain (TOMO) price analysis
invezz.com
15 January 2021 19:30, UTC
Reading time: ~2 m
---
Persistent price volatility in Bitcoin (BTC) price action and other similar cryptocurrencies indicates a potential need for stablecoins and other less volatile digital currencies. 
Fundamental analysis: Altcoins may prosper
Bitcoin has been on a frenzy over the past year, however, its high volatility and the need for less volatile cryptocurrencies are being mentioned again among crypto enthusiasts.  
Increasing interest for Bitcoin and other crypto-assets among individuals and institutional investors makes a perfect case for broader blockchain and crypto adoption. However, while the number of investors interested in BTC continues to grow, demand for less-volatile and more sophisticated crypto assets has also been on a rise.
A rising demand means that the importance of these stablecoins is increasing as well, especially when it comes to new blockchain applications. Looking closely shows that DeFi applications and cryptocurrencies that are more centralized actually operate much closer together than it appears at first sight. 
DeFi is expected to provide a number of financial inclusion and accessibility offerings and it looks like stablecoins will play a major role in delivery of those goals.
Technical analysis: CHZ, CRV, TOMO price analysis
Chiliz (CHZ) price gained 17.3% yesterday to swing into the green territory after recording losses in the first part of the week. Curve DAO (CRV) price is another major beneficiary of the uptrend witnessed in some altcoins in the past two days.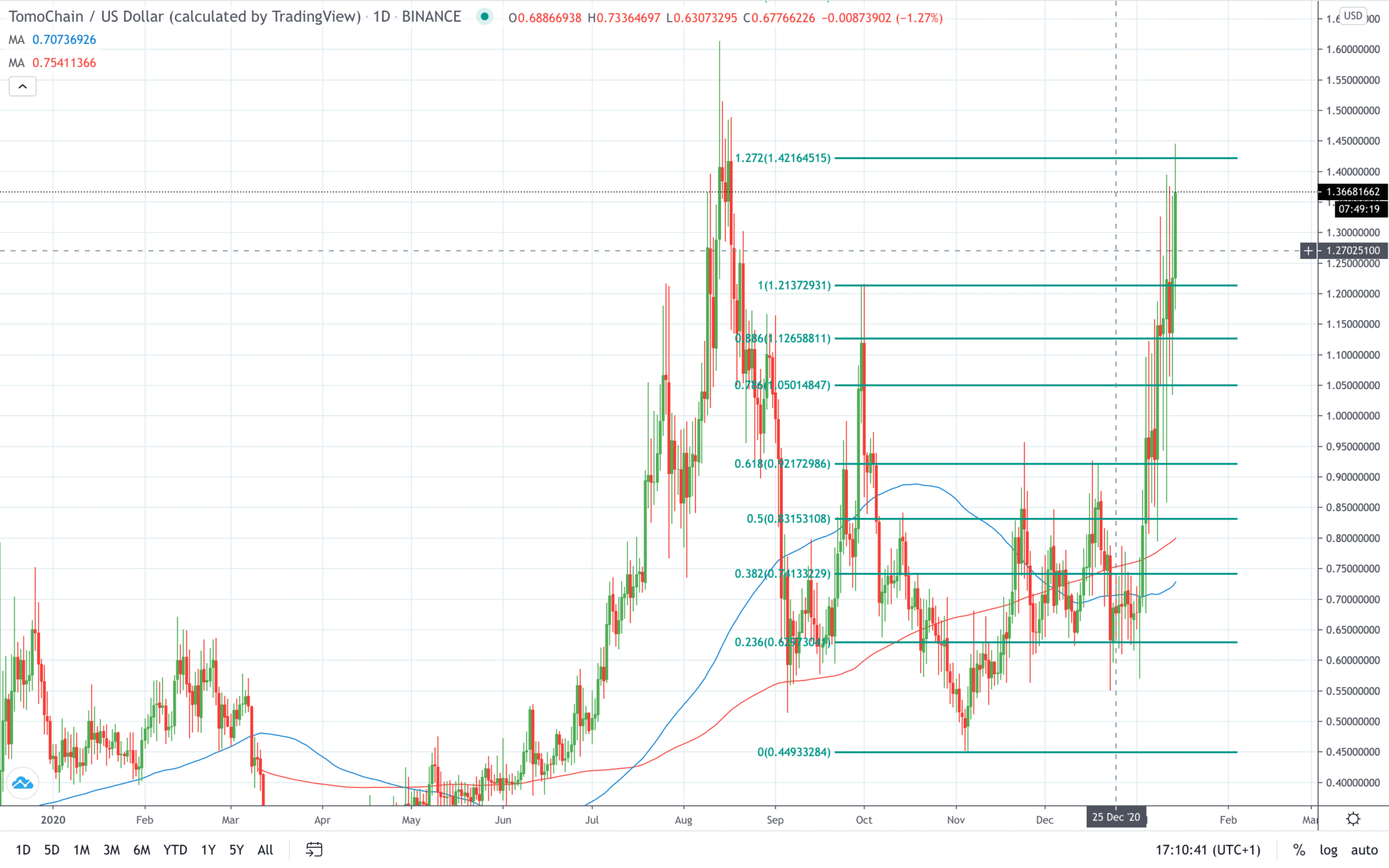 The price action rose nearly 25% in the past two days to erase losses of over 18% recorded on Monday. Finally, TomoChain (TOMO) price is up over 11% today to hit the highest levels last seen in August. As seen in the chart, TOMO price stopped at 127.2% Fibonacci retracement at $1.42.
Summary
Interest for stablecoins and other crypto assets with low volatility has been growing lately, as it appears that these assets will play an important role in the future of blockchain and decentralized finance (DeFi).
---
Source
---
Back to the list