Back to the list
Is There A Future in Bitcoin Futures?
decrypt.co
06 November 2020 19:00, UTC
Reading time: ~4 m
---
Since the launch of the first Bitcoin futures product in December 2017 by the Chicago Board Options Exchange (CBOE), they have exploded in popularity, and now represent more than 75% of all Bitcoin trade volume.
Now, Bitcoin futures volume is widely considered to be one of the most accurate indicators of institutional interest in Bitcoin. Since many of these products are regulated, they allow firms to gain exposure to Bitcoin without—in most cases—needing to hold the underlying asset, while the capacity to trade on leverage allows these firms to closely manage their risk profile.
Bitcoin futures are a type of simple agreement contract to buy or sell Bitcoin at a specific price at a specific future date. They differ from a Bitcoin ETF, which is a commodity fund that tracks the price of Bitcoin as its underlying asset.
But is there a future in Bitcoin futures? We examine this below.
Regulatory concerns around Bitcoin futures
Many Bitcoin products are regulated by the correct authorities, including CME's and Bakkt's Bitcoin futures, which are regulated by the Commodity Futures Trading Commission (CFTC) in the United States.
Advocates of Bitcoin futures argue that their emergence leads to more efficient price discovery—since traders and investors can now short Bitcoin just as easily as going long.
However, in the years since they first launched, Bitcoin futures have been frequently scrutinized by industry experts—many of whom argue that some of the platforms offering Bitcoin futures products are not compliant with relevant regions, while some may be operating illegally.
The lack of regulatory oversight on some Bitcoin futures platforms has led to accusations of market manipulation.
Matters came to a head in October 2020, when BitMEX—once the most popular Bitcoin futures exchange by trading volume—was charged with operating an unregistered trading platform, among other things.
Moreover, the United Kingdom's financial watchdog, the Financial Conduct Authority (FCA) recently announced a ban on certain types of cryptocurrency derivatives for retail customers, including futures and exchange-traded notes (ETNs)—signaling a potentially worrying trend among regulators.
Trader uptake
Despite the first Bitcoin futures appearing as recently as 2017, cryptocurrency derivatives are now by far the most popular way to trade Bitcoin. As per data from CryptoRank, Bitcoin futures now account for 77.6% of all Bitcoin trade volume, with $31.1 billion worth of BTC futures contracts being traded each day.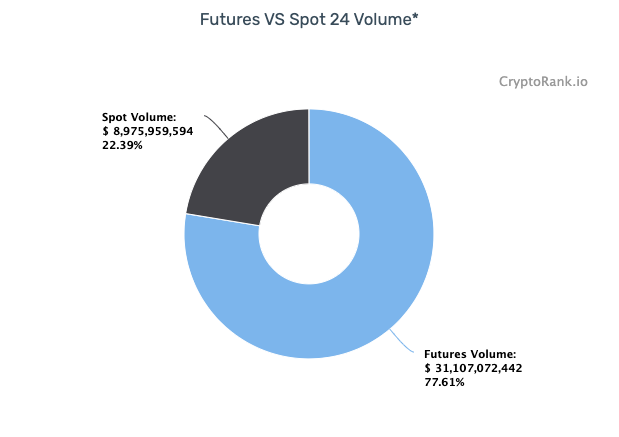 Though the vast majority of this trading volume is accounted for by institutional investors, the increasing accessibility and simplicity of futures products, as well as the growing range of available educational materials, have helped make Bitcoin futures accessible to casual investors.
However, a wide variety of alternative derivatives products have begun to emerge as of late, some of which may prove more attractive to both institutional and retail traders. One of these alternatives includes Bitcoin options—a type of derivative product that is similar to futures but enables more complex trading strategies.
According to a recent report by crypto analytics platform Skew, Bitcoin options are rapidly catching up to Bitcoin futures in terms of trading volume and open interest, signaling rising interest among traders.
Options are starting to play catch up with the more mature futures market pic.twitter.com/I2qdBEA9Ii

— skew (@skewdotcom) June 5, 2020
Despite this, eToro's Simon Peters believes that the utility of Bitcoin futures will continue to drive their adoption well into the future.
"I believe there will be a future for regulated Bitcoin futures, as these instruments provide a useful vehicle for investors to hedge their risk," he told Decrypt. "The more we see institutional players moving into the space, the more I anticipate we will see these instruments being used."
Retail traders may be left underwhelmed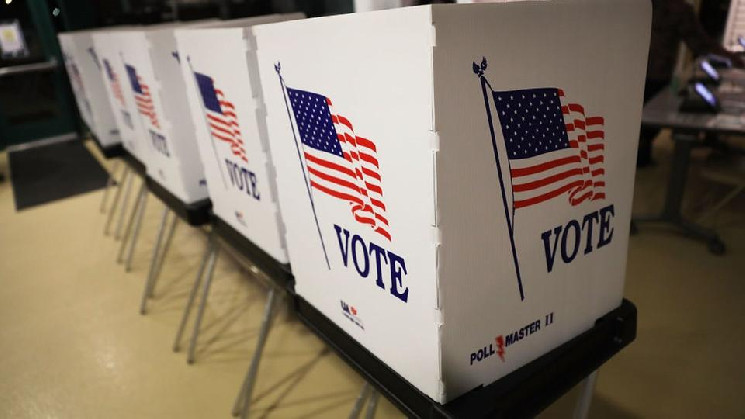 The value of cryptocurrencies like Bitcoin is largely influenced by fluctuations in its supply and demand dynamic—with a sudden increase in demand frequently leading to increased value, while a sudden increase in supply can suppress the price.
However, because Bitcoin futures are a derivative product, buying and trading them has little to no direct effect on the supply of Bitcoin on the spot market. Because no actual Bitcoin changes hands when purchasing and selling futures contracts, they have a limited effect on Bitcoin's value, since the trade doesn't affect Bitcoin's scarcity.
"Futures investments do not directly increase the demand of the underlying, but are instead simple speculation on the price of the asset," Luka Boskin, CMO of NewsCrypto, told Decrypt. "This could leave traders speculating on Bitcoin futures underwhelmed when futures interest increases, but there remains no obvious effect on the Bitcoin price."
But with more exchanges beginning to offer derivatives products like futures, more traders than ever before can now trade futures just as easily as spot Bitcoin, to quickly determine which best fits their needs.
The views and opinions expressed by the author are for informational purposes only and do not constitute financial, investment, or other advice.
---
Source
---
Back to the list