Back to the list
What's Fueling DeFi Token Compound's Powerful 20% Intraday Rally
www.newsbtc.com
06 July 2020 17:30, UTC
Reading time: ~3 m
---
One of the crypto market's hottest DeFi tokens, Compound (COMP) has gone on an over 20% intraday rally. Meanwhile, the rest of the market is seeing red due to overall Bitcoin weakness.
What's causing Compound to stand out and surge while the rest of the crypto market tanks?
Compound Becomes Breakout Superstar in Already Red Hot DeFi Space
The cryptocurrency known as Compound has had an incredible ride over the last month. Decentralized finance along with crypto Twitter hashtag emoji, are all the rage right now.
The former of the two trends include Compound's rise into crypto market super stardom.
Related Reading | Financial Independence Day: 268% Average ROI Buying Bitcoin On July 4
Most DeFi tokens have been on the rise in 2020. At the start of the year, Ethereum soared due to the hype surrounding the alternative to traditional finance.
Over the last month however Compound has stolen the show.
The Compound protocol enables "Yield-Farming" which lets investors lend out crypto tokens for a return in interest.
The asset was listed on Coinbase last month and within days captured the largest market share for total value locked up in DeFi. Its dominance reflects over 34% of the total capital in DeFi.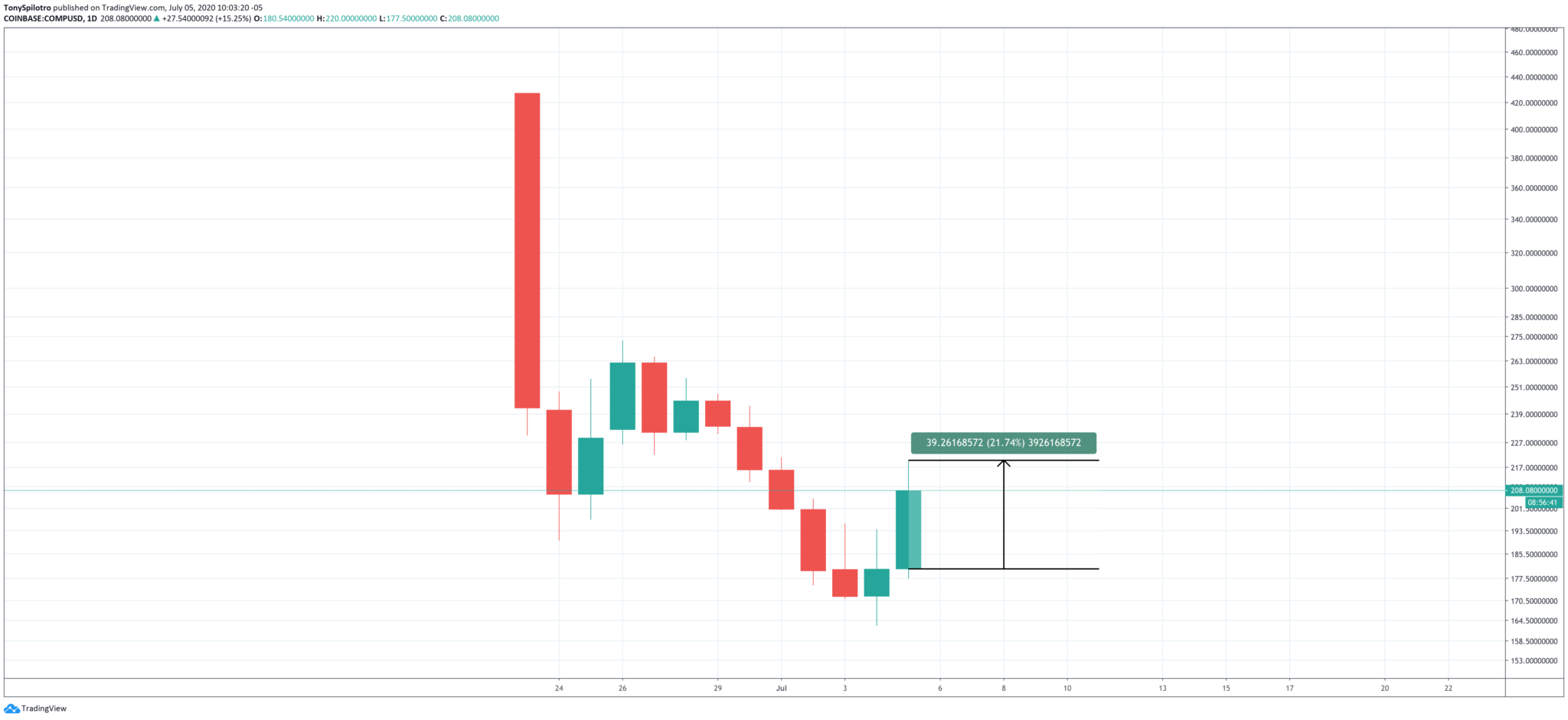 COMPUSD Daily Coinbase | Source: TradingView
What's Behind The Massive Surge on COMPUSD and COMPBTC?
Although Compound launched as the hottest new DeFi token, as soon as it began to cool off at all, traders turned bearish on the altcoin.
Questions arising from the protocol's governance model had some analysts targeting as low as $50-100 for COMPUSD.
But Compound is pumping yet again, this time surging as much as 20% intraday at the current local high.
The DeFi token has been rising even despite Bitcoin and the greater market falling.
Due to Bitcoin weakness, COMPBTC also saw an over 25% intraday spike.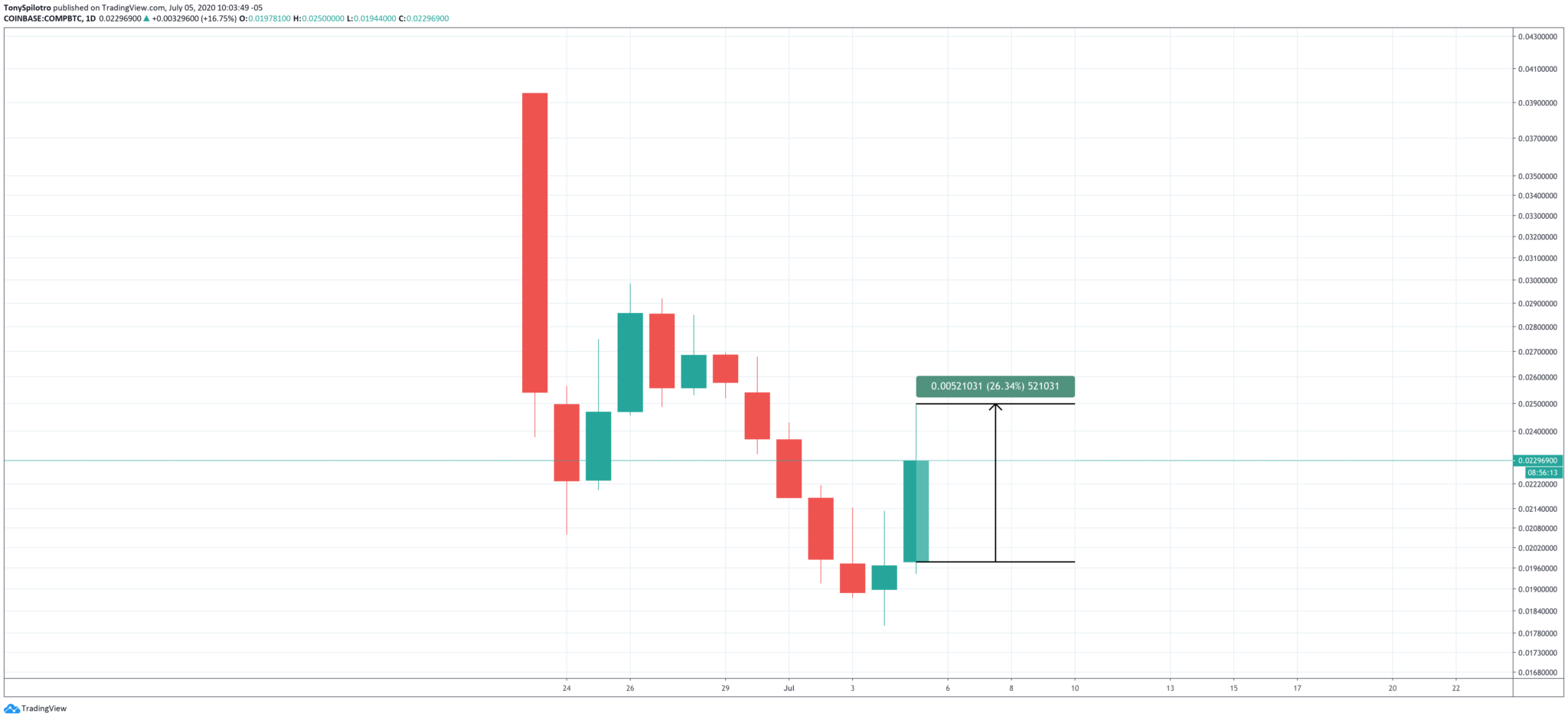 COMPBTC Daily Coinbase | Source: TradingView
On both trading pairs, Compound has since retraced from the highs set but should close out the daily with a strong push from bulls.
The pump could be continued bullish momentum due to such hype surrounding the hot new DeFi token. Or it could be due to a short squeeze of trigger-happy bears who shorted too much, too soon.
Related Reading | Why This Options Trader is Bearish on the Hot DeFi Token COMP
The crypto market is driven by speculation and buzz more so than technicals or fundamentals. Few trends over the last four years of the cryptocurrency industry have been as hyped as decentralized finance.
With how hot DeFi is there could be no stopping the Compound train now that it's left the station.
---
Source
---
Back to the list