Back to the list
Only 24% of Crypto Investors Faithful to Bitcoin, Altcoin Trading Rising
www.cryptoglobe.com
16 May 2020 11:30, UTC
Reading time: ~2 m
---
According to a report just out by Coinbase's "Around the Block" blog, only a small proportion of new crypto investors stick to Bitcoin exclusively. The majority, 76%, eventually branching out into altcoin investment.
Bitcoin apparently acts as something of a "gateway drug" according to Coinbase's assessments, leading investors slowly into adjacent investments. Fully 60% of initial investors with at least five purchases on the exchange, make their first purchases into Bitcoin.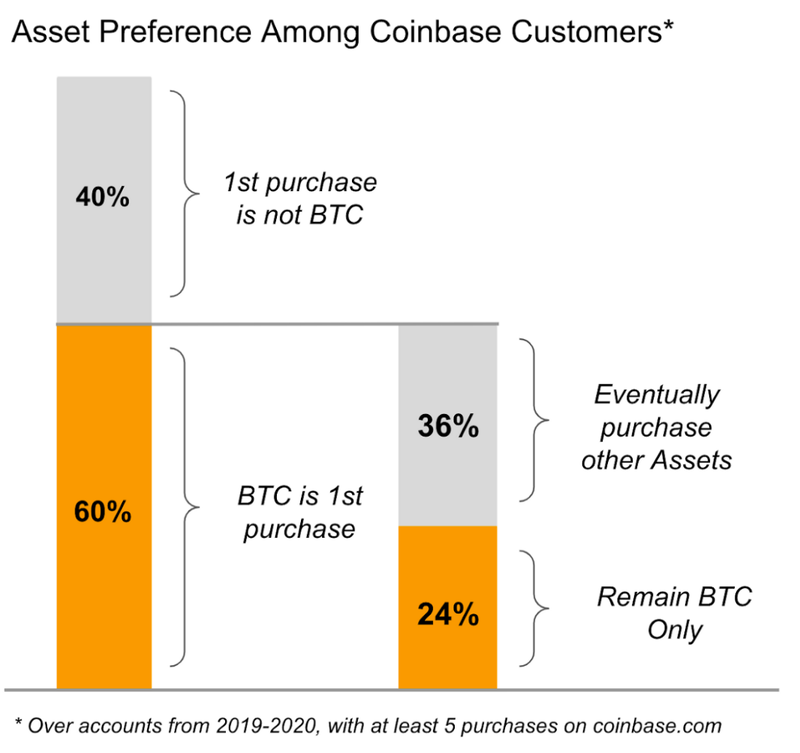 (source: Coinbase)
Another interesting discovery in the report is that Coinbase users trade altcoins at a rate higher than those altcoins' market capitalizations would suggest. Coinbase found a 3% overall disparity between altcoins' trading volume on Coinbase and their market caps, with the highest rates for Chainlink (LINK) and Tezos (XTZ). XRP (XRP) was the outlyer here, in fact having a negative trading/market cap rate.
The obverse here is of course Bitcoin, which trades at a trading/market cap rate far below zero, at about -17%.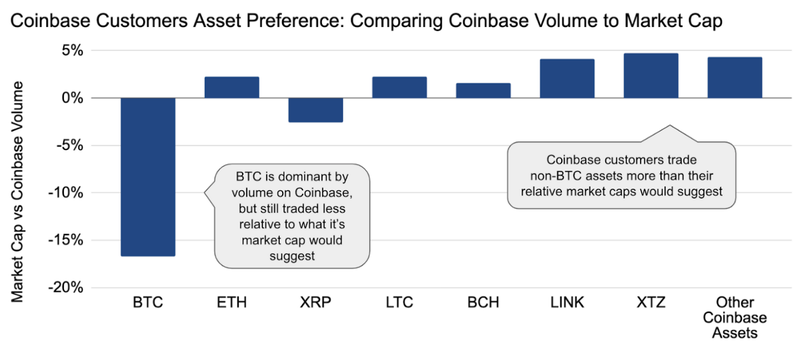 (source: Coinbase)
According to data from TradingView, market share of mid-cap altcoins and below has been growing steadily since August 2019, which date marks a broad bottom for altcoins during 2019 after an explosive first half of the year.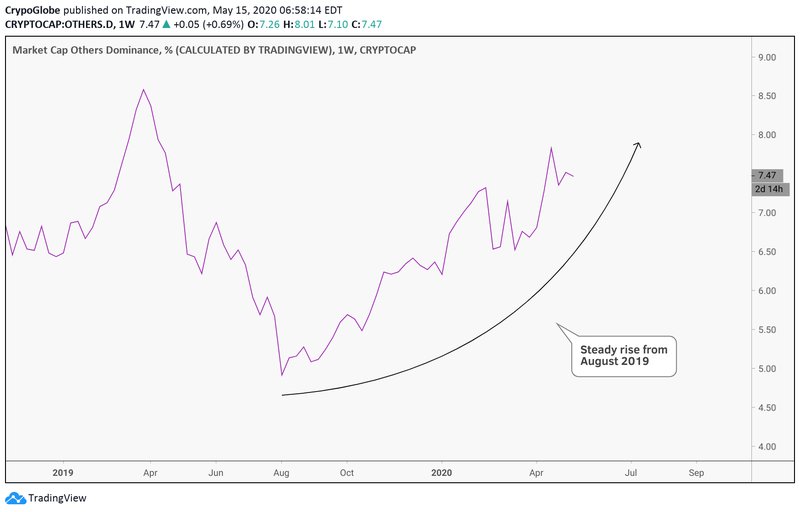 Others chart by TradingView
Likewise, Bitcoin dominance reached highs not seen in years around the same time, and the leading crypto has been falling in dominance since then — although the onset of the COVID-19 pandemic and its economic effects seem to have given Bitcoin dominance new life. This makes sense, as altcoin trading is a sign of risk-taking, which has definitely been reduced in the wake of the coronavirus pandemic.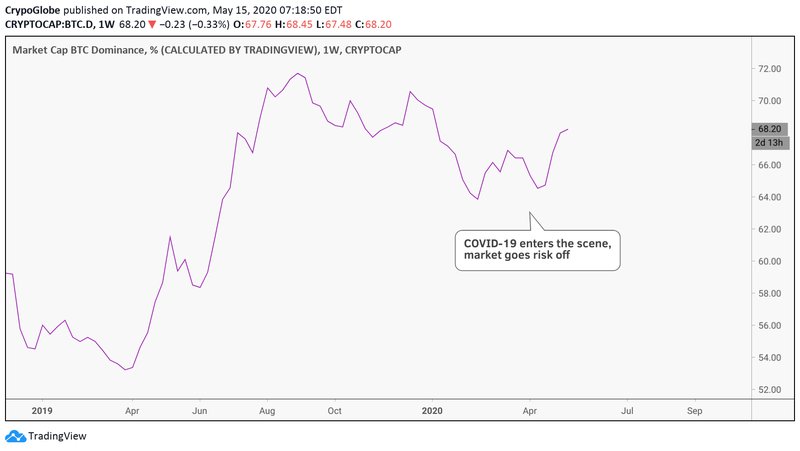 BTC chart by TradingView
Featured Image Credit: Photo via Pixabay.com
---
Source
---
Back to the list