Back to the list
45% of crypto traders entered the market in 2017
decrypt.co
07 March 2020 16:00, UTC
Reading time: ~2 m
---
Nearly half of all crypto traders made their first trades in 2017, according to a recent survey carried out by Binance.
The study, carried out on Twitter received 11,397 votes with the overwhelming majority voting that they entered crypto in 2017, coinciding with the market boom that drove the price of Bitcoin all the way up to $20,000.
When did you make your first-ever #crypto trade?

— Binance (@binance) March 5, 2020
In 2018, the alleged "crypto winter" only 17% of responders said they started making trades, and just 11% in the last year. Traders that started prior to 2017 tallied 27%.
Looking at how this data correlates with sentiment over time, according to the Fear & Greed Index, in 2018 the overwhelming sentiment was fearful, which goes some way to explain why 2018 saw a drastic reduction in the amount of new traders entering the space. Unfortunately, the index does not track sentiment prior to 2018.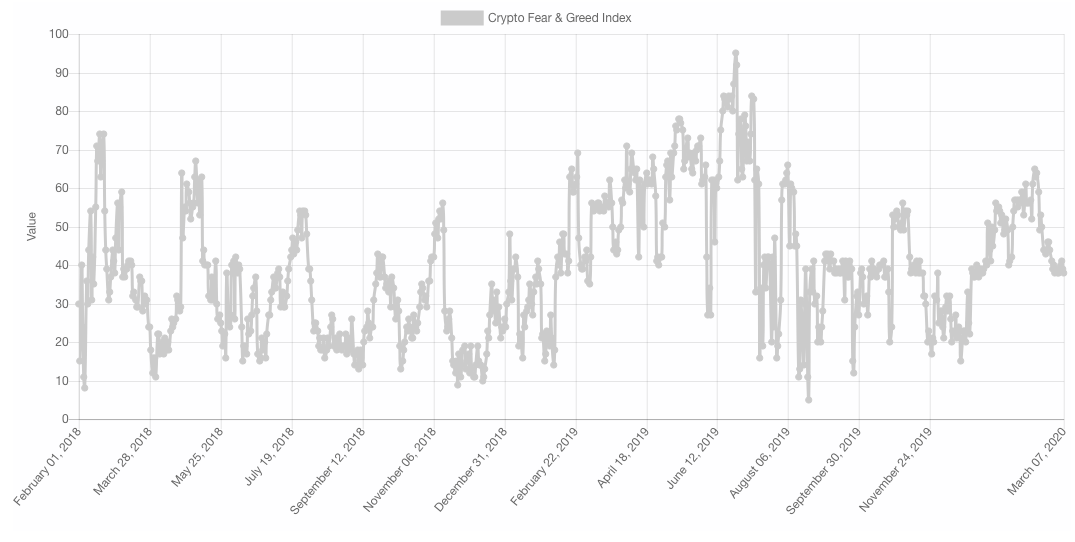 Looking at the data over the last three months however, suggests 2020 is set to continue the trend of modest adoption from the masses.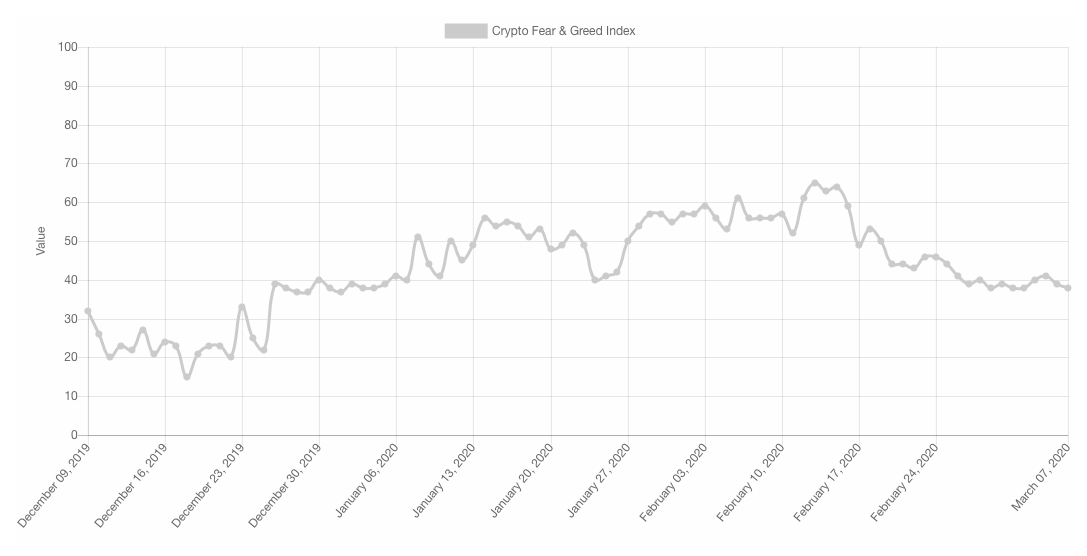 If the sentiment scores below 50, the community is deemed to be "fearful", if it goes above 50 the chart labels the mood "greedy". In the past 12 weeks, there have only been 3 weeks of greedy sentiment compared to 9 of pessimistic.
Crypto adoption mirrors the Internet's early growth, says Deutsche Bank
While these numbers point to a gloomy outlook, according to Deutsche Bank, crypto adoption has mirrored internet adoption in its early days-although actual user numbers are an order of magnitude smaller.
Still, the big German bank expects crypto wallet users-and thus traders-to reach 200 million by 2030.
---
Source
---
Back to the list