Back to the list
Ripple (XRP) Analysis: XRP's suffering seems to be never-ending, may not even cross the...
www.thecoinrepublic.com
06 December 2021 17:18, UTC
Reading time: ~2 m
---
XRP suffered from the long-term bearish trend and got caught up in the market crash as well
The token faced scrutiny after its weekly performance went down by 22.11%
XRP's current market price is less than yesterday's closing price by 4.86%
Ripple's current market sentiment jeopardises its current climb as it continues to fall in the market. The recent market crash just acted as a catalyst to its previous bearish momentum to make its rally on the chart worse. The current market cap of the token went down by 3.14% during the intraday session. The 24-hour trading volume went up by 9.27%.
The volume to market cap ratio comes out to be 0.1026. The XRP/BTC pair decremented by 1.82% during the intraday session, followed by the XRP/ETH's intraday loss of 0.76%.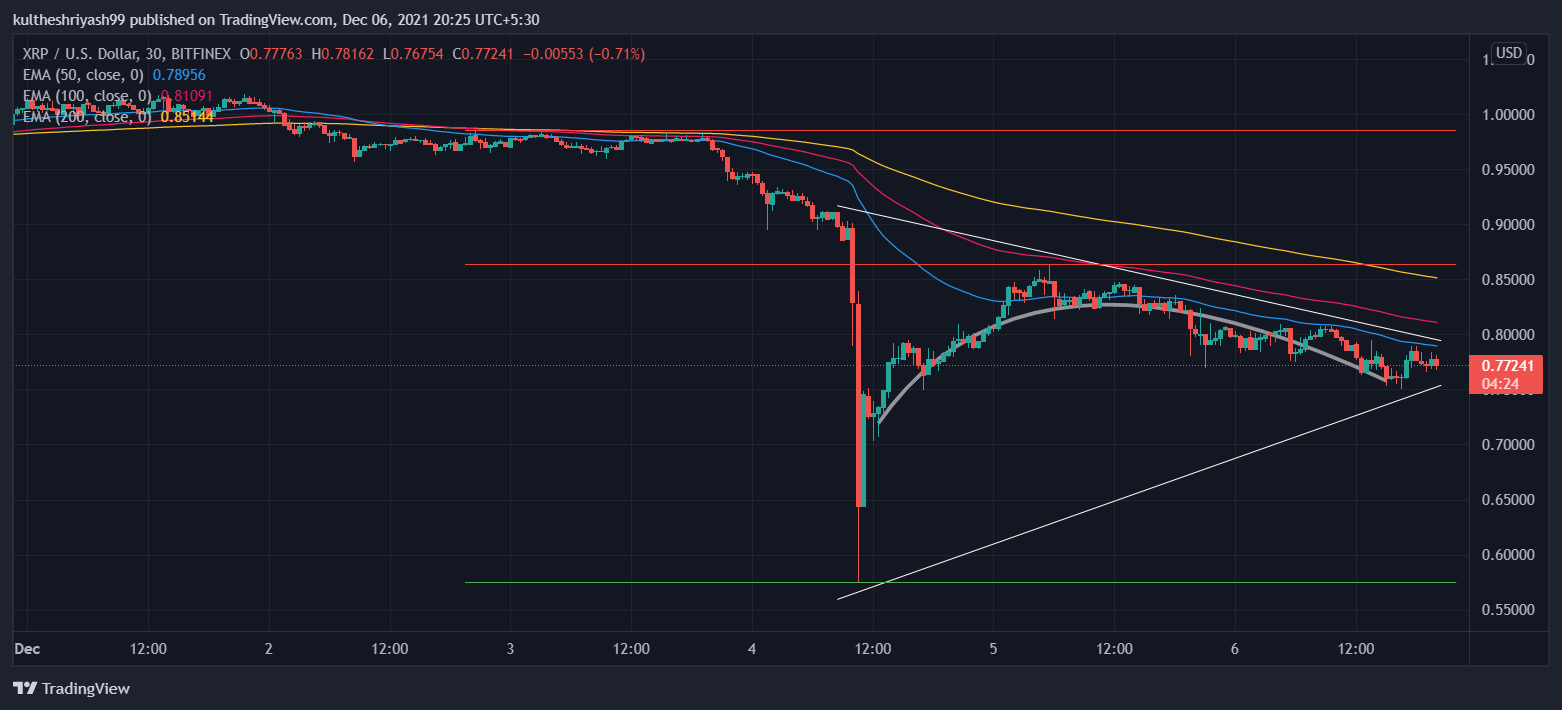 Source: TradingView
The 30-minute time frame chart explains the downfall of the token in the short term. XRP's current trend looks neutral. The same can be confirmed with the help of the trend line, as they meet and form what resembles a symmetrical triangle. The 50, 100 and 200 EMA lines are resisting token's climb by running over the current market price candlestick. An inverted scallop pattern formation after the fall indicates XRP's reduced momentum. 
MACD and RSI line flat-lined in the opposing plane, indicating a negative, neutral trend in continuation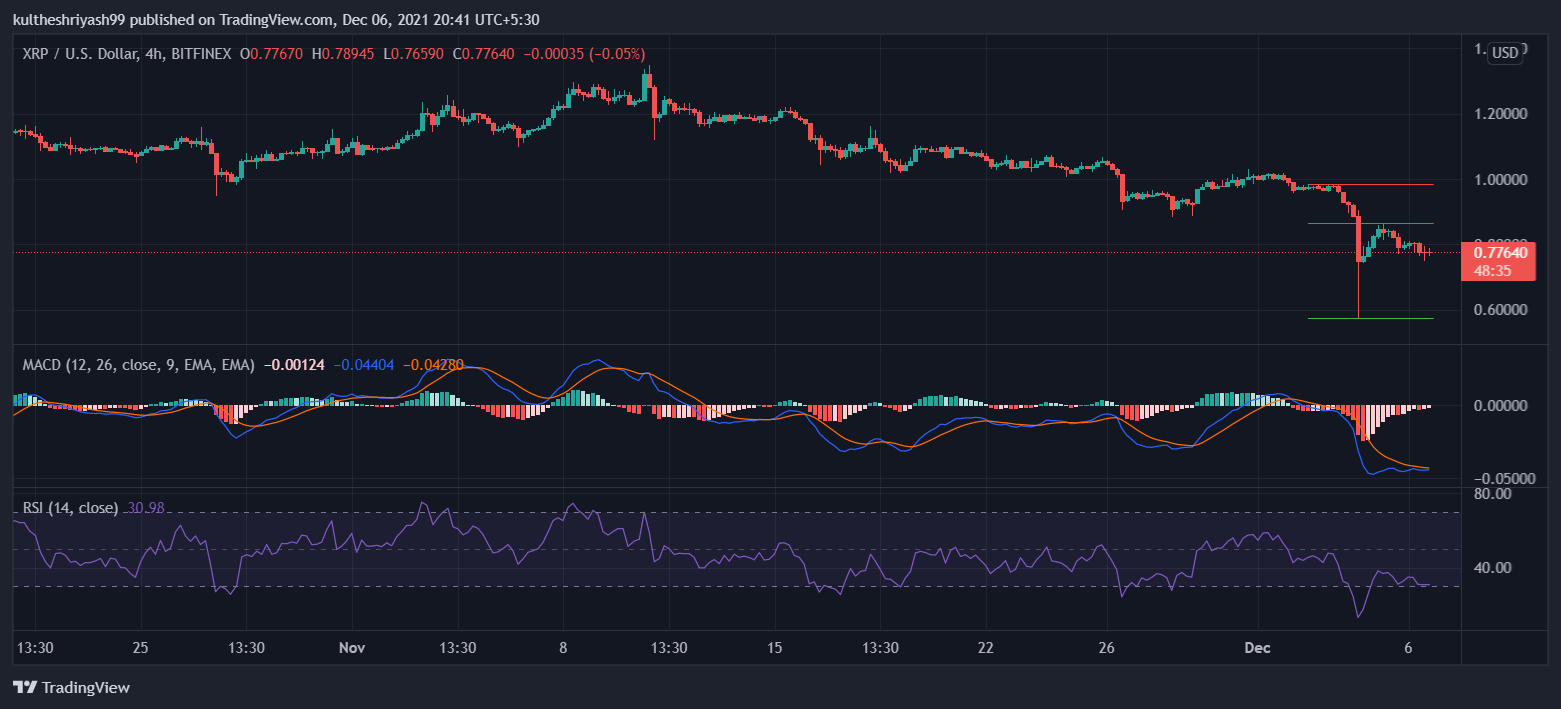 Source: TradingView
XRP took damage from the bears after a month-wide loss in its performance by 33%. The token's current fall looks unstoppable. The MACD line is under the signal line and has flat-lined to indicate the current trend. The MACD line is diverging from the histogram by a considerable margin. The RSI level is dangerously rallying towards the oversold zone and carries the risk of entering it. Till now, the token hasn't given any significant returns in the current quarter of the year.
The resistance is at $0.86427 and $0.98588. The support level is $0.57543.
Conclusion- XRP may continue to struggle without returning the extended position holders. The intraday traders have a better chance of bringing some profit to the table. The token has suffered from the damage for so long that only a sudden trend reversal will get its price back in the bullish momentum. 
DISCLAIMER: The views and opinions stated by the author, or any people named in this article, are for informational ideas only, and they do not establish financial, investment, or other advice. Investing in or trading crypto assets comes with a risk of financial loss.
---
Source
---
Back to the list