Back to the list
Crypto Market Forecast: Week of November 29th 2021
bravenewcoin.com
29 November 2021 01:01, UTC
Reading time: ~4 m
---
Bitcoin and the digital asset markets continued to slide last week. Bitcoin (BTC) ended the week down ~5% and trading near US$55,000. Ethereum (ETH), the second-largest asset in crypto, ended the week down ~2%, with most of the altcoin market also down.
It wasn't just the crypto markets that had a bad week. All financial markets are in a state of fear with traders dumping risk assets as concerns around the spread of a new COVID-19 variant grow. The new Omicron variant, first detected in Southern Africa, is being described as "concerning" by medical authorities. It has already led to border closures in several countries.
Scientists first became aware of the new strain on November 23rd. Cases have been reported in Europe and as of today, in Australia also.
Markets are waiting to see if the new strain will lead to another round of international lockdowns that will further impact global GDPs after an already difficult two-year-long pandemic. Scientists have yet to determine how resistant Omicron is to vaccines and how severe its symptoms are. These findings will impact how governments will deal with it and whether economies around the world will close down again. For the time being, uncertainty is driving risk-off sentiment.
In conjunction with the slide in crypto markets, there were sharp liquidations and sell-offs across legacy risk markets too. Global share prices hit their lowest point since early October, while European stocks hit their lowest point since July. Traders flocked to safe havens like sovereign bonds and gold as volatility spread across markets.
Bitcoin's inability to avoid the market-wide sell-offs of risk assets indicates that it is still not yet accepted as a safe haven asset.
With the price of large-cap crypto assets like Bitcoin, Ether, and Solana (SOL) up ~89%, ~457%, and ~12,358% year-to-date, it is unsurprising that some crypto investors have chosen to bank profits in the face of this latest wave of market uncertainty.
Many crypto bulls remain confident that this downward movement is just a correction within an otherwise long-term uptrend. Price drops of up to 25% before a quick recovery are not uncommon in crypto.
Even during a strong 2021, in September, the Bitcoin price dropped ~23%, from trading for ~US$52,740 to ~US$40,380. Between the 15th and the 22nd of June, it dropped ~22%, from trading near US$50,620 to US$37,710. Following each of these price drops, recovery was drastic, and losses were recouped quickly. Crypto markets are already returning to life with the Bitcoin price up ~3% in the last 24 hours.
The government of El Salvador is one Bitcoin stakeholder that is confident of a bounce back, buying 100 BTC around the time that the price of BTC had dipped to ~US$54,000. President Nayib Bukele, tweeted on Friday, "El Salvador just bought the dip. 100 extra coins acquired with a discount #BTC." In June 2021, El Salvador became the first country in the world to accept Bitcoin as legal tender.
Crypto news for the week ahead
November 30th - The Binance Smart Chain Bruno upgrade
This Tuesday, the Binance Smart chain will undergo a scheduled hard fork upgrade based on current block generation times. The upgrade will introduce a new real-time burning mechanism into the economic model of BSC that is set to speed up both Binance-coin (BNB) burning and full node sync of the blockchain by more than 60%. BNB has significantly outperformed the rest of the large-cap crypto market and is up ~1% in the last 7 days.
December 1st - Qtum executes first block reward halving
Qtum (QTUM) is a proof-of-stake blockchain that combines UTXO-based security with an ability to support the Ethereum Virtual Machine (EVM). This Wednesday the network will execute a halving that will reduce the number of tokens offered to PoS validators as a block reward from 1QTUM to 0.5QTUM. A halving typically leads to higher prices because a halving event tightens supply, drives scarcity, and reduces miner selling pressure. The price of QTUM is down ~4% in the last week.
Top 10 Crypto Summary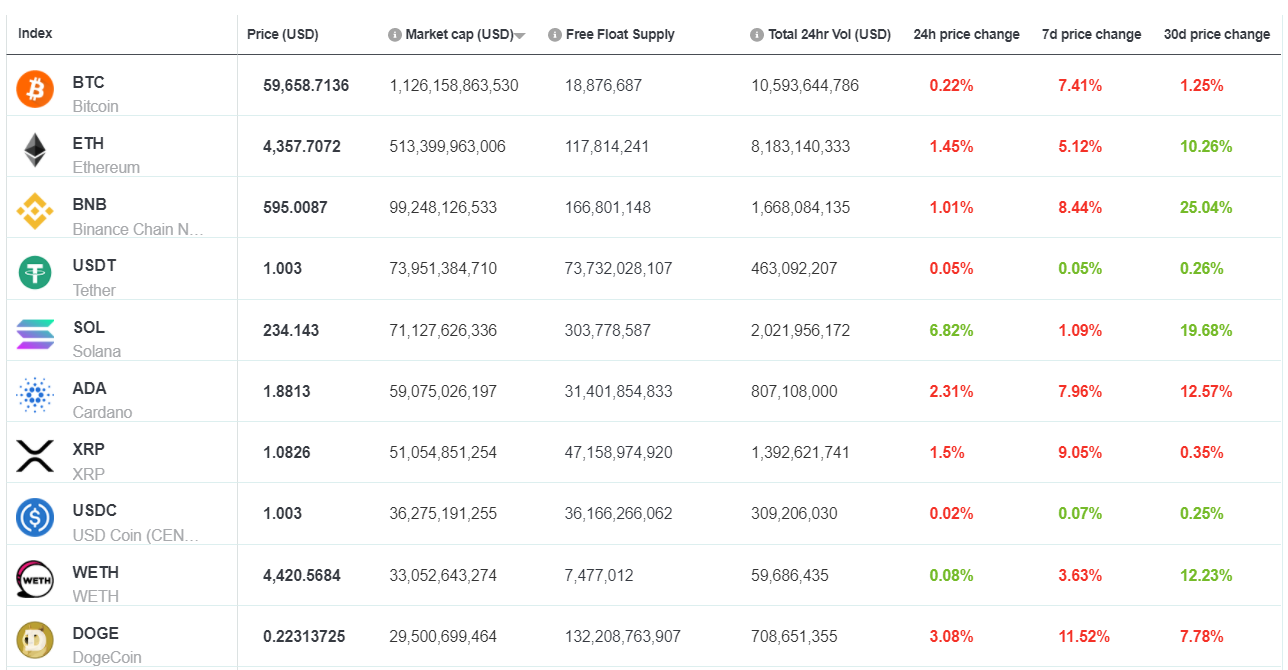 The panic and uncertainty across the financial markets affected large-cap cryptos with most sliding aside from a few exceptions like BNB. Cardano (ADA) continues a period of underperformance vs main rival ETH. In the last 90 days, ADA is down ~57% vs ETH. Retail Trading platform Etoro announced last Tuesday that it will delist ADA and Tron (TRX) because of regulatory concerns.
__Bitcoin Price Chart__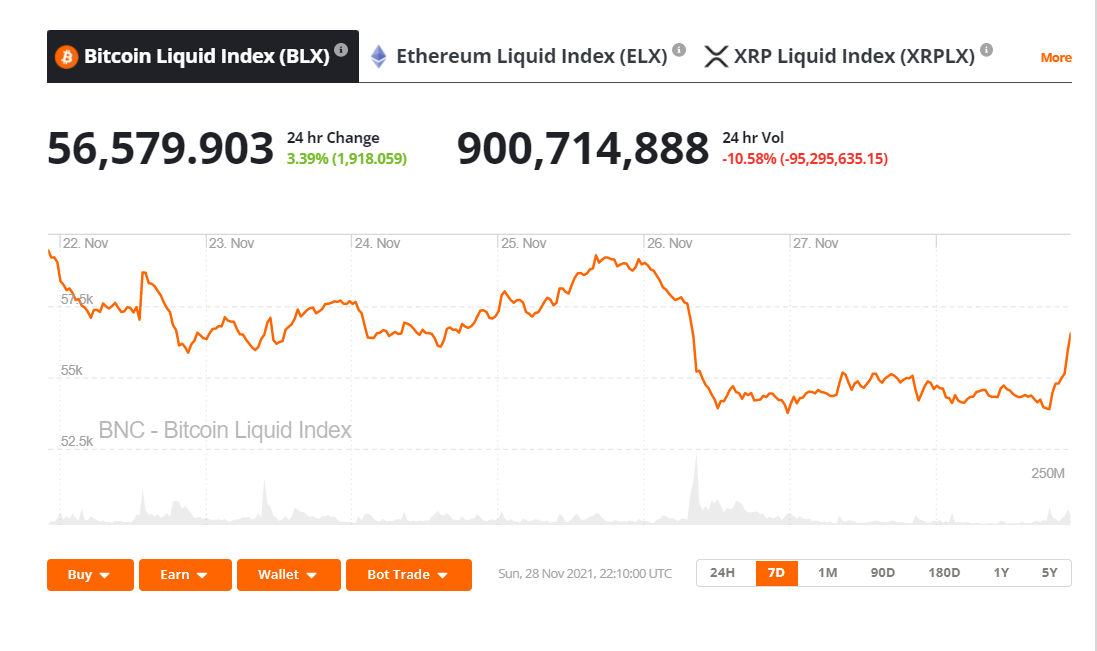 Bitcoin is down ~10% in the last 30 days. However, over this period fundamentals have remained strong and point to long-term strength. On Tuesday, on-chain data provider Glassnode reported that the number of BTC addresses with a non-zero value hit a new all-time high. There are now ~38.76 million non-zero addresses on the network. This can be considered a signal for the growing adoption and utility of the Bitcoin network.
---
Source
---
Back to the list