Back to the list
Tezos (XTZ) and THORChain (RUNE) Technical Analysis: Sellers Are Rampant
cryptoknowmics.com
25 November 2021 09:50, UTC
Reading time: ~2 m
---
Tezos and XTZ prices are underwhelming, trailing the greenback, and may drop towards $4.5. Meanwhile, ThorChain is firm, but RUNE must steady above $9.
The self-amending smart contracting platform uses XTZ as the primary currency.
The Tezos coin is trailing the greenback as bears unload on retracements. 
When writing, the path of the least resistance is southwards. XTZ crypto bulls are struggling to contain the immense selling pressure.
Day-Ahead and What to Expect of XTZ
As per the XTZ technical analysis of the daily chart, bears are in the driving seat. 
Although there were feeble attempts to contain rampant XTZ coin sellers, bulls have been relatively weak this week. 
Therefore, as long as XTZUSDT trend below $5.5 and the middle BB, the odds of Tezos posting even more losses remain high in the days ahead.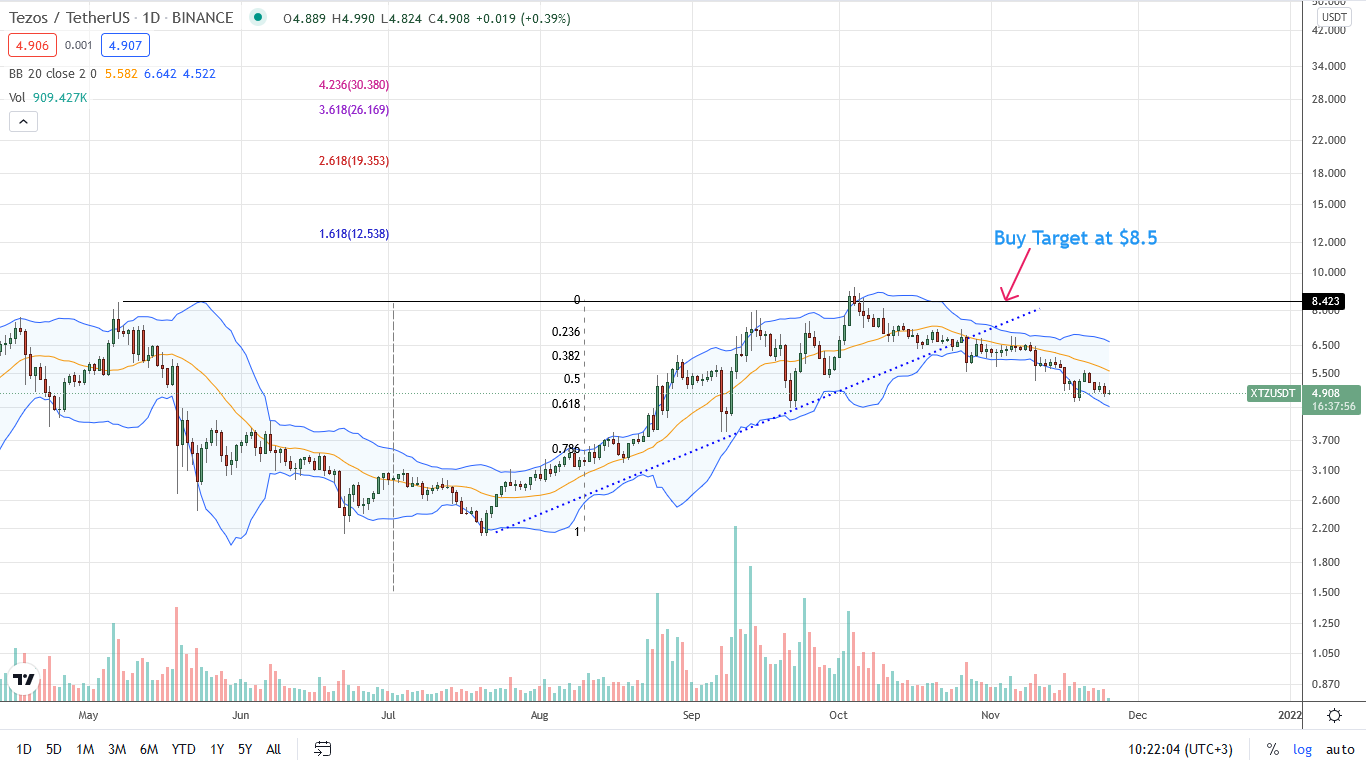 Visible from the Tezos crypto candlestick arrangement of the daily chart, prices are tracking along the lower BB. 
Though trading volumes are within average, the series of lower lows may justify the unloading of XTZ. 
It is leading to the XTZUSDT trend below $5.5 and the dynamic resistance line. 
Based on this, Tezos crypto prices may dump below $4.5, registering new Q4 2021 lows.
The DeFi platform offers a range of solutions using RUNE as the main currency.
Past Performance of THORChain
Currently, THORChain crypto prices are in consolidation above $9. 
Still, RUNE crypto bulls aren't out of the woods, not yet. 
If THORChain token buyers fail to sustain prices at spot levels, confirming gains of early this week, RUNE token prices may crumble.
Day-Ahead and What to Expect of RUNE
The ThorChain coin primes a promising project. 
Nonetheless, the RUNE token continues to underperform, trailing the greenback. 
Even so, as long as RUNEUSDT trends above $9, buyers might flow back. 
Conversely, free-falling prices below this week's lows might see ThorChain coin prices further slump towards September 2021 lows.
ThorChain Technical Analysis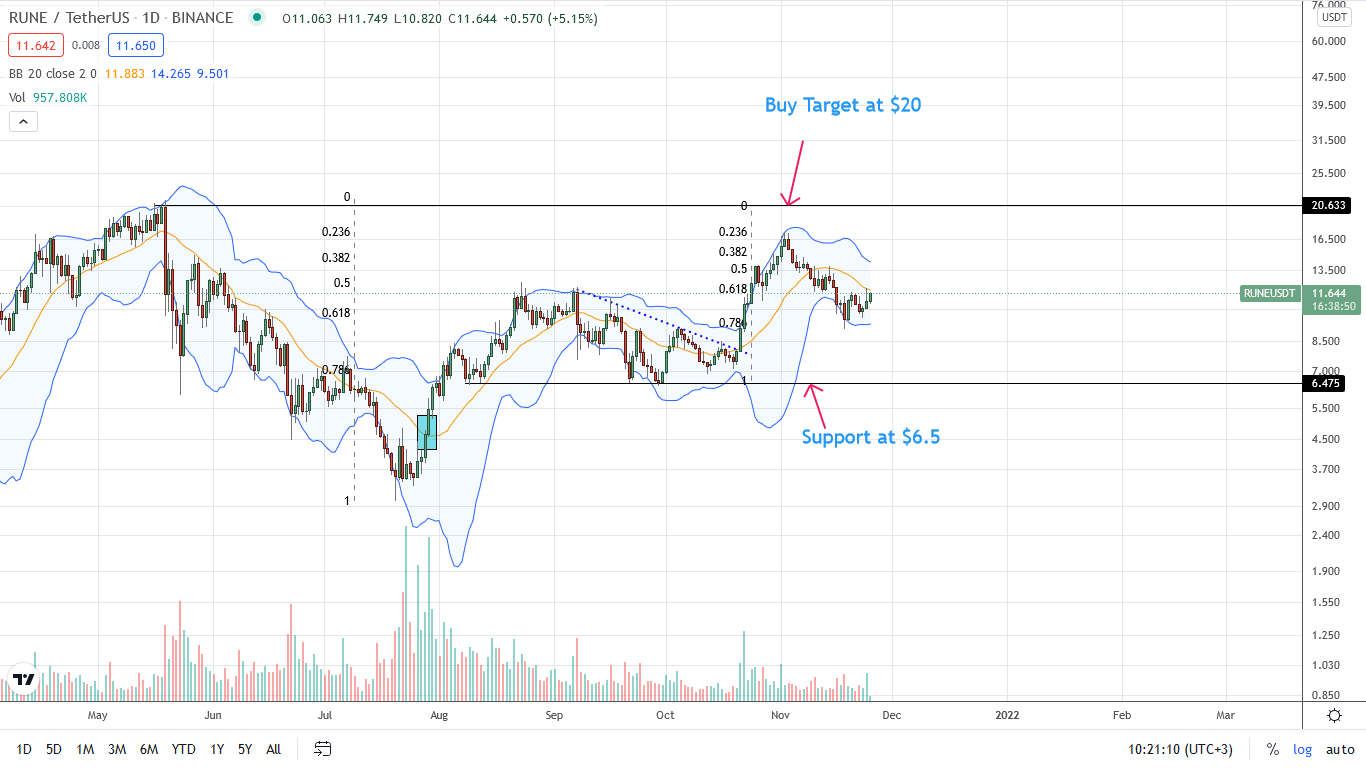 The RUNEUSDT price has support at around the 78.6 percent Fibonacci retracement level of the October 2021 trade range. 
These are deep corrections. Nonetheless, RUNE sellers might flow back if buyers fail to shore prices at spot levels. 
As such, how prices react at $9 might define the short-term trend. 
If sellers take charge, RUNEUSDT may drop to $6.5. Conversely, a pullback above $13 may spark demand, lifting the RUNE token price to $20.
---
Source
---
Back to the list