Back to the list
Loopring (LRC) and Compound (COMP) Technical Analysis: Will the Bull Run Continue?
cryptoknowmics.com
25 November 2021 09:45, UTC
Reading time: ~2 m
---
Loopring prices are solid and LRC may chart to break above $4. On the other hand, Compound is cratering and COMP risks slumping to $220.
The ZK-Rollup-based trading platform scales Ethereum using LRC as the primary token.
Loopring token price performance has been nothing short of impressive. 
Fading the contraction across the board, LRC crypto bulls have been rampant, outperforming the greenback by several folds.
Day-Ahead and What to Expect
The LRC token price is trending at around 2021 highs following the rapid up-thrust and Loopring crypto bulls easing past resistance levels. 
From the LRC technical analysis in the daily chart, buyers remain in control above $2.2. 
Therefore, there might be entries on every retest of the middle BB with immediate targets at November 2021 highs of around $4.
Loopring Technical Analysis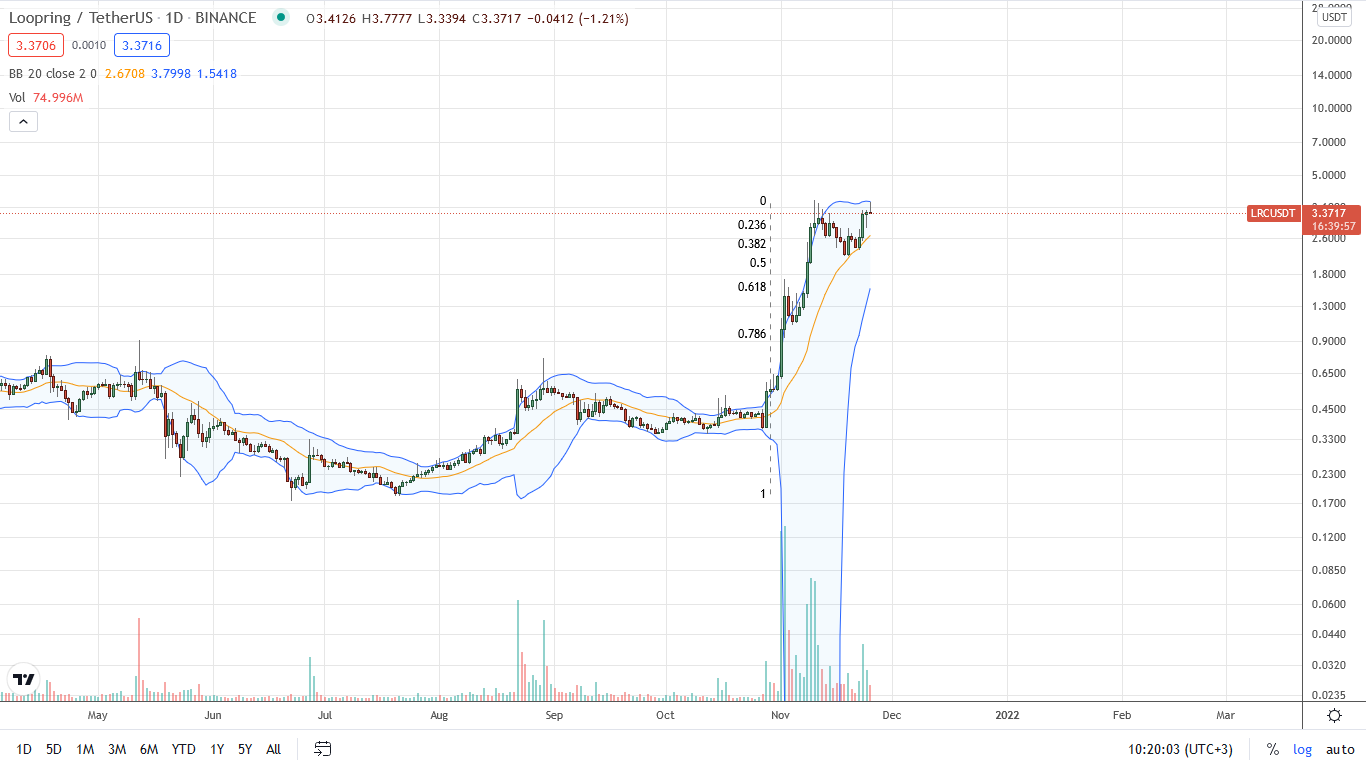 There were pockets of weakness last week. 
However, the strong LRCUSDT bounce from this week indicates the presence of buyers. 
As long as the middle BB holds, every retest above $2.2—last week's low—may be offer entries for aggressive traders targeting $4 in the immediate term. 
An unexpected drop below $2.2 and the middle BB cancels the bullish outlook for LRC.
The protocol is one of the earliest DeFi platforms for borrowing and lending using COMP for governance.
Compound token prices are trickling lower as bulls continue to lose their grip on the uptrend based on the COMP technical analysis of the daily chart. 
Thus far, COMP token prices are trailing the greenback, trading in a bear breakout pattern.
Day-Ahead and What to Expect
The COMP crypto candlestick arrangement of the daily chart points to sellers. 
This week, COMPUSDT prices caved below $290, clearing a key support level. 
With increasing trading volumes, every high might offer entries for sellers angling for a possible breakdown to June 2021 lows of around $220.
Compound Technical Analysis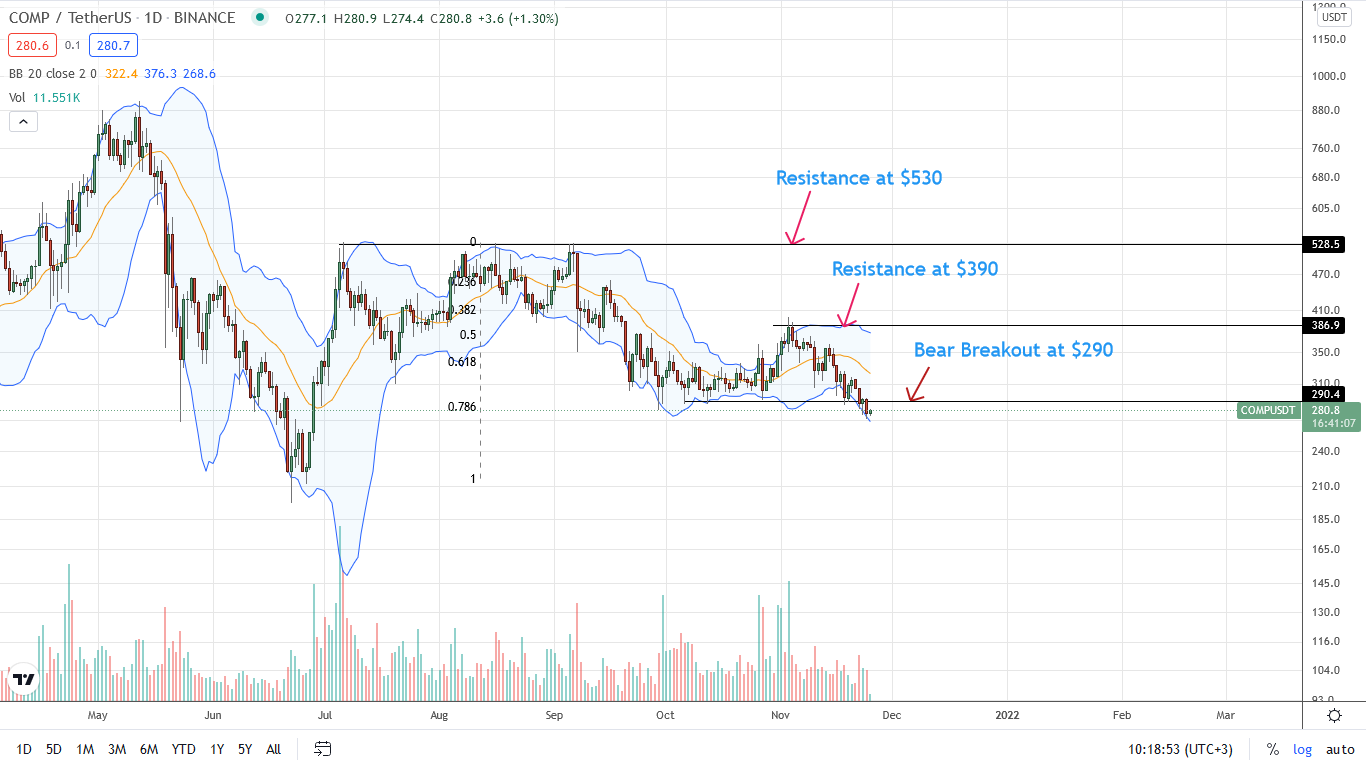 Sellers are rampant and COMP token bulls are struggling to stay afloat. In a bear breakout pattern clear in the daily chart, the selling momentum is strong. 
Notice that COMP coin sell bars are banding along the lower BB as bands diverge, suggesting increasing volatility. 
Based on this, COMP traders may unload on every pullback below $290 to target $220, continuing the bear trend set in motion in September 2021. 
---
Source
---
Back to the list