Shiba Inu (SHIB) is facing a severe decline in both price and transactional activity. According to recent on-chain data, Shiba Inu's transactional activity has plummeted by a staggering 40%, losing $6 million in transactional volume. The asset's price has also taken a hit, currently trading at approximately $0.00000727, according to the latest data.
The drop in transactional activity is a concerning sign for Shiba Inu, as it indicates a lack of interest or confidence among traders and investors. This decline is not just a blip but part of a larger trend that has seen Shiba Inu lose a critical support level at around $0.00000733. The loss of this support level has opened the door for further downside, putting the asset in a precarious position.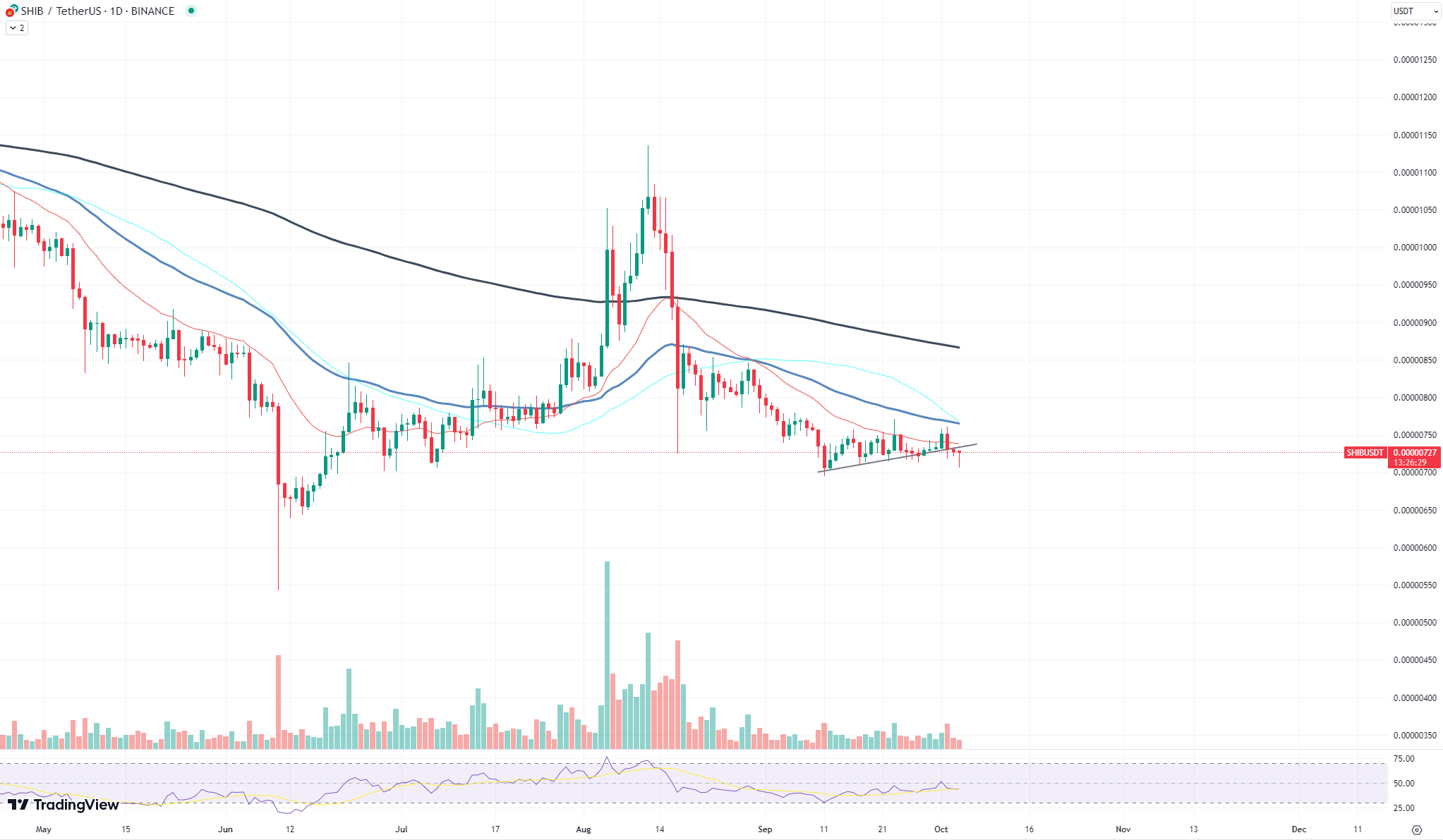 While the broader cryptocurrency market is showing some resilience, Shiba Inu seems to be in a losing position. The asset has not only lost key support but is also underperforming compared to other cryptocurrencies. This divergence from the market trend raises questions about the asset's future prospects.
One possible explanation for the decline could be the market's shifting focus toward more fundamentally strong assets, leaving meme coins like Shiba Inu in the dust. Another factor could be the overall market sentiment, which has been bearish, affecting even the more robust assets. However, the extent of Shiba Inu's decline suggests that there might be more to the story.
It is worth noting that a decrease in transactional activity often precedes a decline in price, as it indicates reduced liquidity and interest in the asset. With Shiba Inu losing a significant portion of its transactional volume, it may struggle to attract the necessary buying pressure to lift it back to its previous levels.