XRP is currently trading at $0.4989, hovering just below the critical resistance level of $0.499. As the digital asset approaches this pivotal point, there are three potential scenarios that could unfold, each with its own set of implications for traders and investors.
Breakthrough of resistance at $0.499 and move upward
The first scenario involves XRP successfully breaking through the $0.499 resistance level. If this occurs, it would signal a bullish trend and could pave the way for further upward movement. A break above this resistance could attract more buyers, leading to a positive feedback loop that pushes the price even higher. The next resistance levels to watch would be around $0.52 and $0.55, where traders might look to take profits.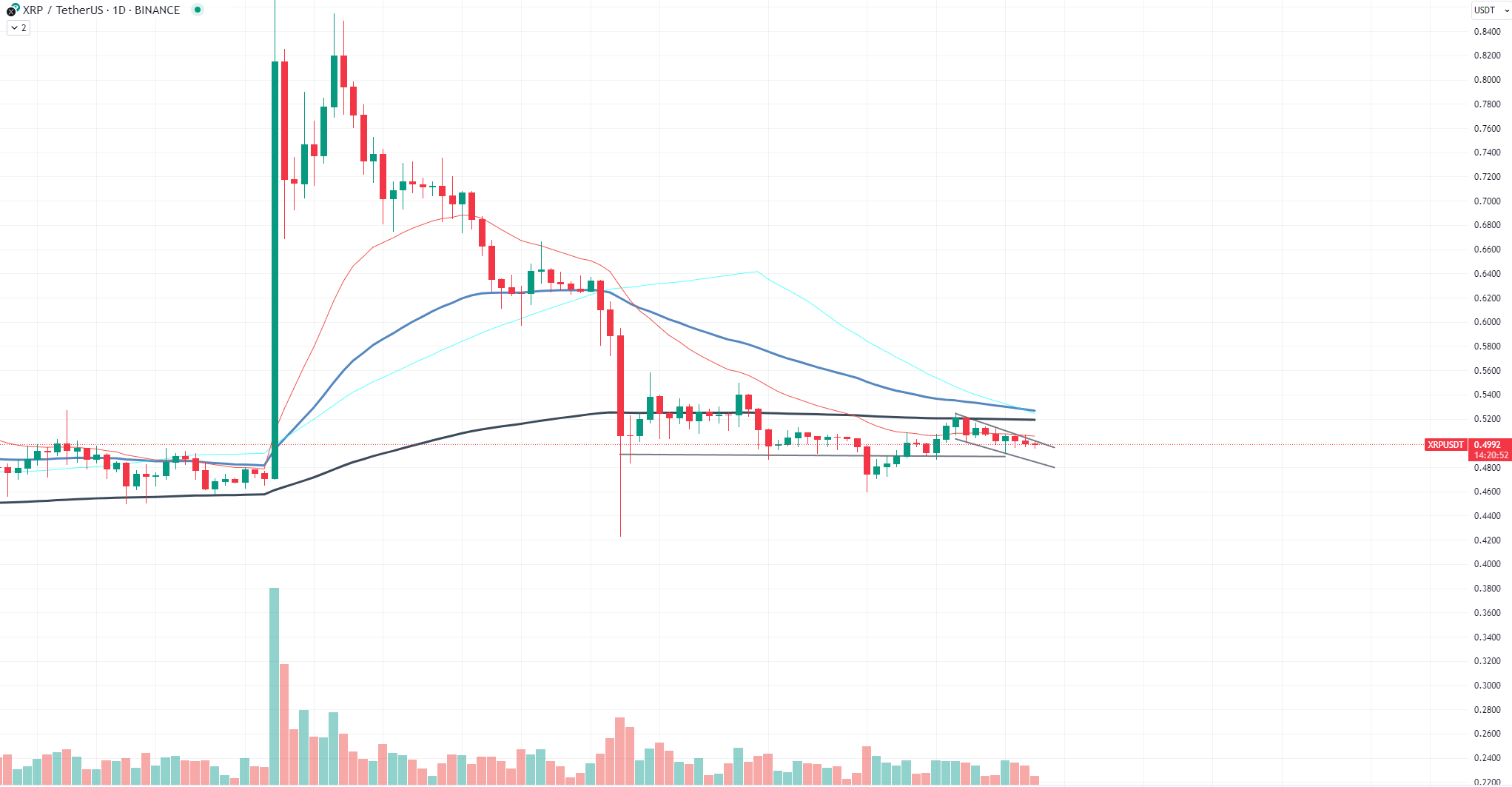 Breakthrough of 200 EMA following successful break of trendline resistance
The second scenario is a bit more complex but equally bullish. If XRP manages to break through the $0.499 resistance, the next significant hurdle would be the 200-day Exponential Moving Average (EMA). A successful break above this EMA would further confirm the bullish trend and could lead to a more sustained rally. This would be a strong indicator for long-term investors that the asset has regained its upward momentum.
Failed breakthroughs and move down toward support levels
The third scenario is bearish and involves a failure to break through the $0.499 resistance level. In this case, XRP could move downward toward the support level of the descending channel. However, a drop below this channel is unlikely due to the lack of volume and liquidity on the market. Additionally, there is another support level at $0.48 that could act as a safety net for the asset.