Amid all the volatility within the crypto space, oracle service provider Chainlink has emerged as a strong performer with the LINK price gaining by more than 10% over the last week. Over the last 24 hours, the LINK price has shot up by more than 5% moving past the $7.00 level and hitting a $4 billion market cap.
Amid the latest price surge, the Chainlink address activity has surged to a two-month high. On-chain data provider Santiment explained that Chainlink is outperforming the broader crypto market and has surpassed the $6.80 resistance level. The number of distinct addresses engaging with the LINK network reached 3,964 yesterday, marking its highest point in the past two months.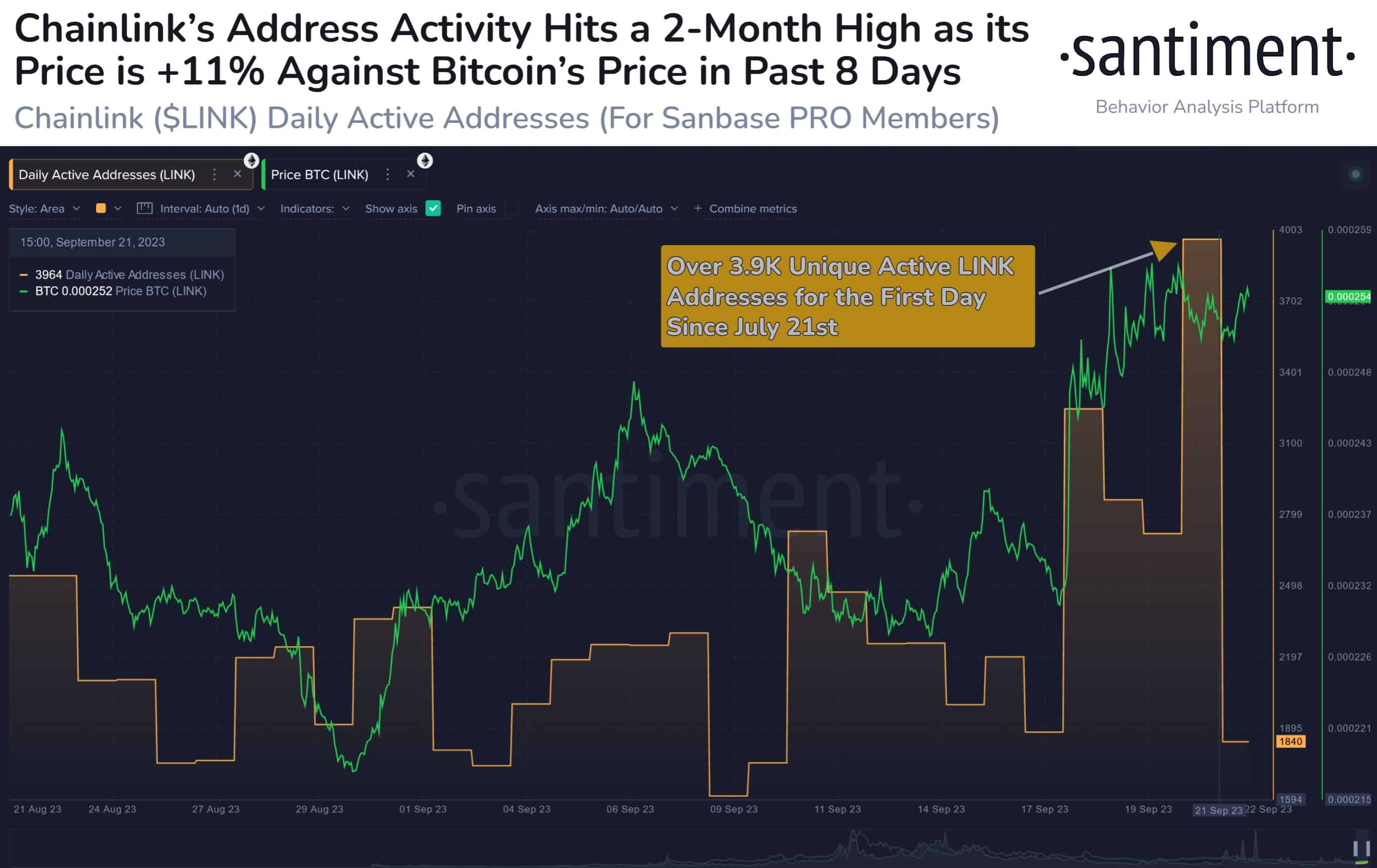 Courtesy: Santiment
If the LINK price surges past the $7.5 resistance level, it will recover all the losses that it faced during the mid-August crash. While the recent 21.55% surge has aided the altcoin in recouping a significant portion of its losses, it still requires further momentum to maintain its upward trajectory. A sustainable rally will only be deemed credible if Chainlink's price successfully transforms the $7.4 resistance into a supportive foundation to break through the $7.5 mark.
However, if the LINK bulls fail to keep the momentum going further, the price of the altcoin could drop to $6.0. This is because all three exponential averages shown below fall around those levels.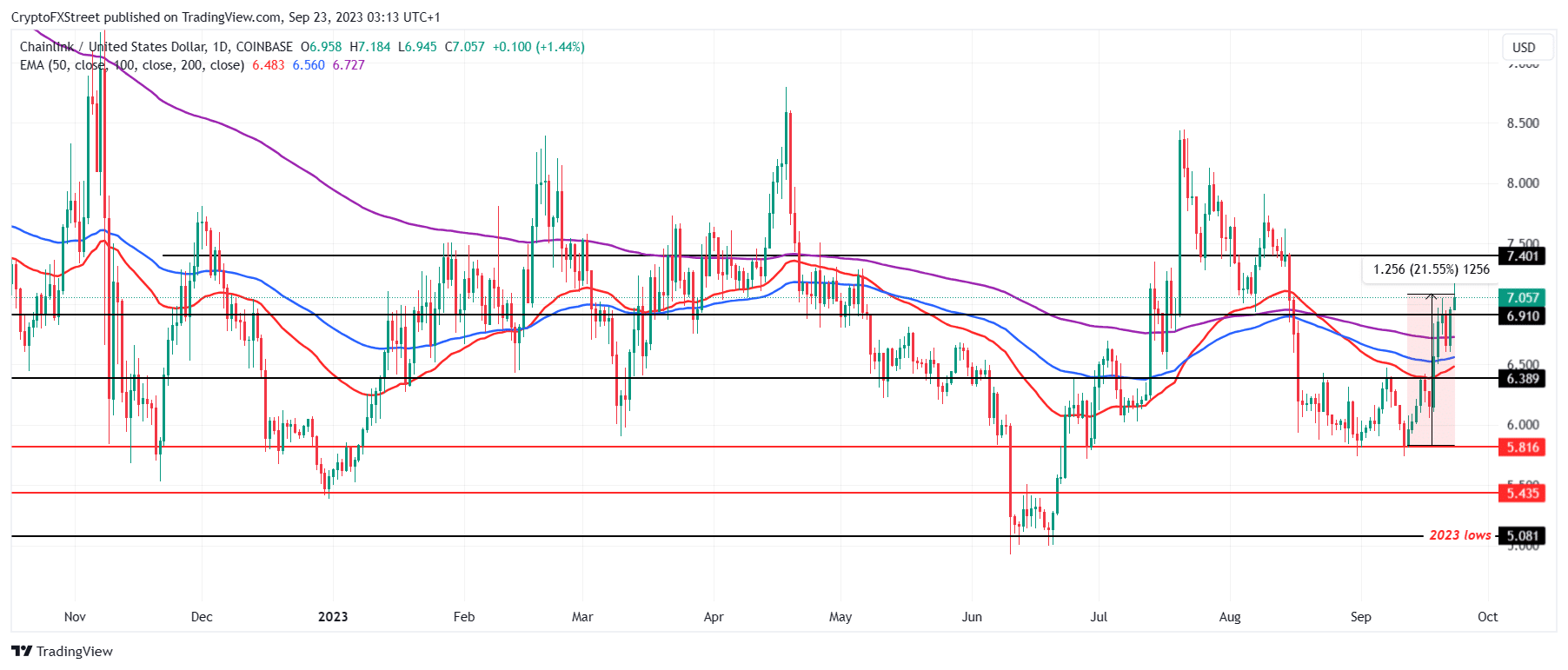 Chainlink On-Chain Data Shows Strength
Considering the strong bull momentum, the Chainlink (LINK) price is less likely to see any steep fall.
Network activity has predominantly exhibited bullish signs, especially when observing the LINK supply on exchanges. Over the past week, the total LINK held in exchange wallets has dwindled by more than 5 million LINK, equivalent to approximately $35.4 million. This decline suggests a reduction in selling pressure.
Further boosting this positive sentiment is the discernible accumulation of LINK tokens by whales. In the course of the recent rally, addresses holding between 10,000 and 100,000 LINK tokens have witnessed an influx of 3 million LINK, equivalent to approximately $21 million.

Courtesy: Santiment
Chainlink Lands on Ethereum Layer-2 Arbitrum
The blockchain oracle network, Chainlink, has integrated with the Ethereum layer-2 scaling protocol Arbitrum to facilitate the development of cross-chain decentralized applications.
In a joint announcement on September 21, the two protocols unveiled the mainnet launch of the Chainlink Cross-Chain Interoperability Protocol (CCIP) on Arbitrum One. This collaboration provides developers with access to Chainlink's solution, leveraging Arbitrum's high-throughput, cost-effective scaling capabilities.
This integration of CCIP and Arbitrum One's ecosystem aims to unlock a wide range of applications, including cross-chain tokenization, collateralization, blockchain gaming, and data storage and computation.