Bitcoin continued to trade above the $27,000 level on Tuesday, after a crossover of moving averages triggered a return of bullish sentiment. The move pushed price to a multi-week high, with the global market cap trending over 1% higher. Ethereum also extended recent gains.
Bitcoin
Bitcoin was once again trading above the $27,000 level on Tuesday, after moving averages crossed over in today's session.
Following a low of $26,660.56 to start the week, BTC/USD surged to a peak of $27,414.73 earlier in the day.
This move has resulted in bitcoin remaining close to its strongest point since August 31, 2023, and marginally closer to a target of $28,000.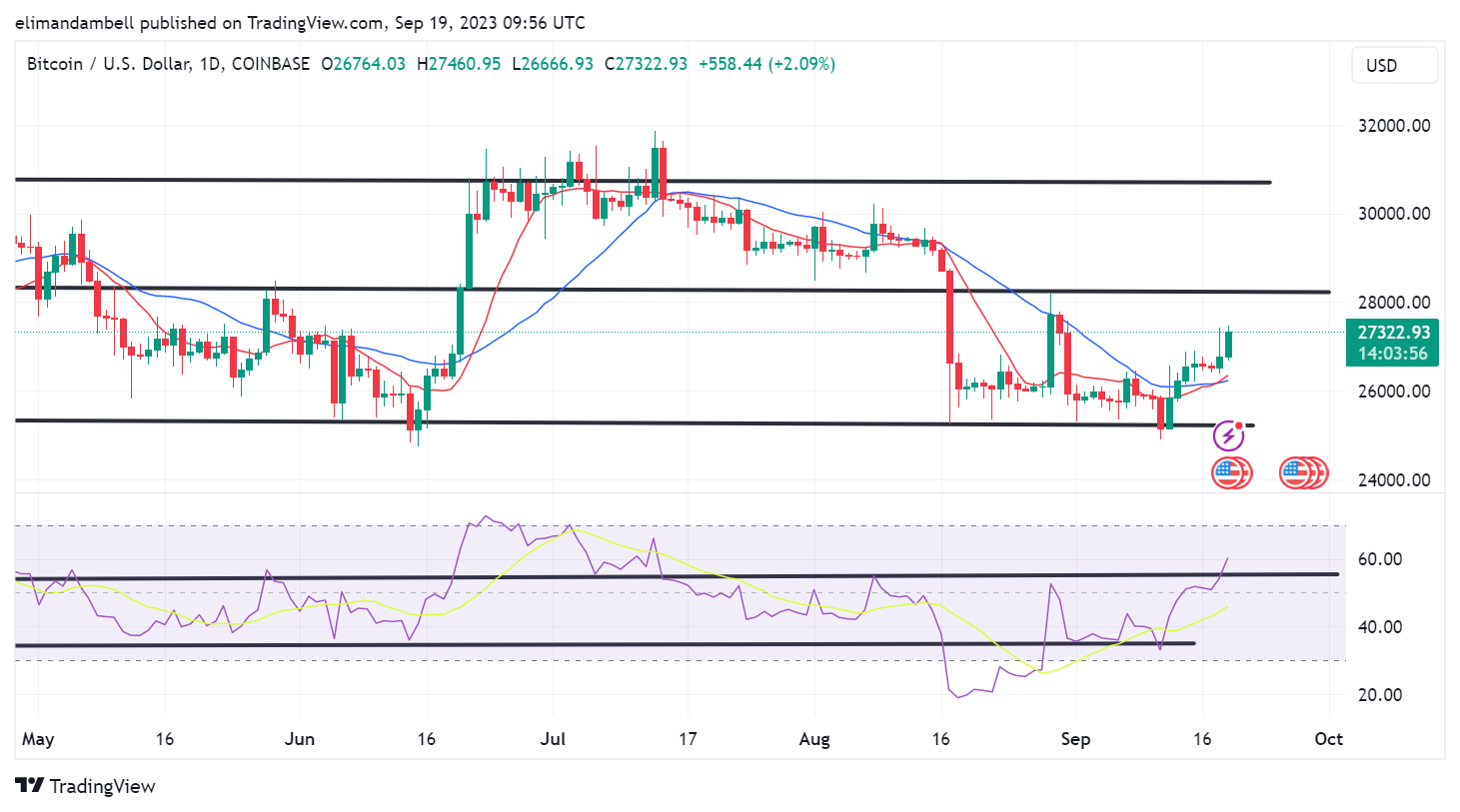 BTC/USD – Daily Chart
One of the catalysts was that the 10-day (red) moving average moved above its 25-day (blue) counterpart.
In addition to this, the relative strength index (RSI), moved past another point of resistance at the 55.00 mark.
Currently, price strength is at a reading of 60.23, with a ceiling at 66.00 the next visible target for traders.
Ethereum
Additionally, ethereum (ETH) also extended recent gains in today's session, remaining near a multi-week high of its own.
ETH/USD peaked at $1,669.02 on Tuesday, which follows up from Monday's low at the $1,628.41 mark.
Similar to bitcoin above, ethereum is now hovering near its highest level since the last day of August.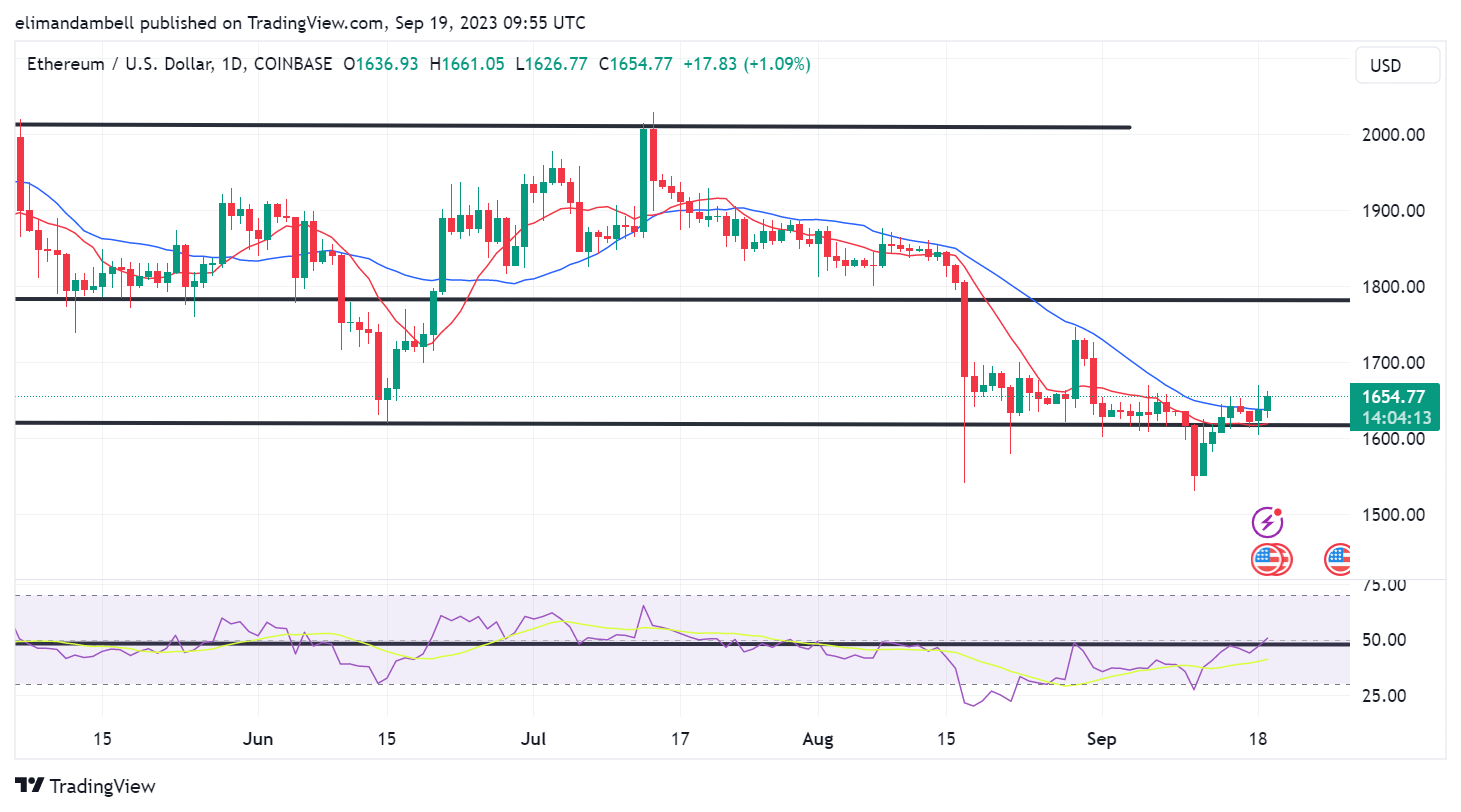 ETH/USD – Daily Chart
A breakout of a ceiling at 48.00 has just taken place on the RSI indicator, with a current reading at 50.28.
There are some slight hurdles upcoming, however the next level bulls could be looking to reach likely lies at 61.00.
In the event this point is hit, ETH will more than likely be trading above $1,700.