Back to the list
SUSHI Technical Analysis: Bearishness Rising Within the Range
cryptoknowmics.com
04 October 2021 09:32, UTC
Reading time: ~2 m
---
SUSHI token price is at a crucial stage within a range in the daily chart, which can give a breakout on either side. 
SushiSwap aims to improve the offerings of its parent company, Uniswap, by increasing users' influence on its operations, future, and future. The platform receives 0.3% from transactions that occur in its liquidity pools. Its SUSHI token is used for remuneration. SUSHI users also have governance rights.
Chef Nomi, a pseudonymous entity, started SushiSwap. Unfortunately, we don't know much about Chef Nomi or the motivation behind his or her fork over from Uniswap.
Let us now look at the technical analysis of SUSHI cryptocurrency.   
Past Performance of SUSHI
On 29th September, SUSHI coin price found demand near the $9 support zone. Thus, resulting in a price jump of more than 20% in the next 72 hours. However, the supply dump near the $11.5 resistance zone results in the formation of a morning star pattern.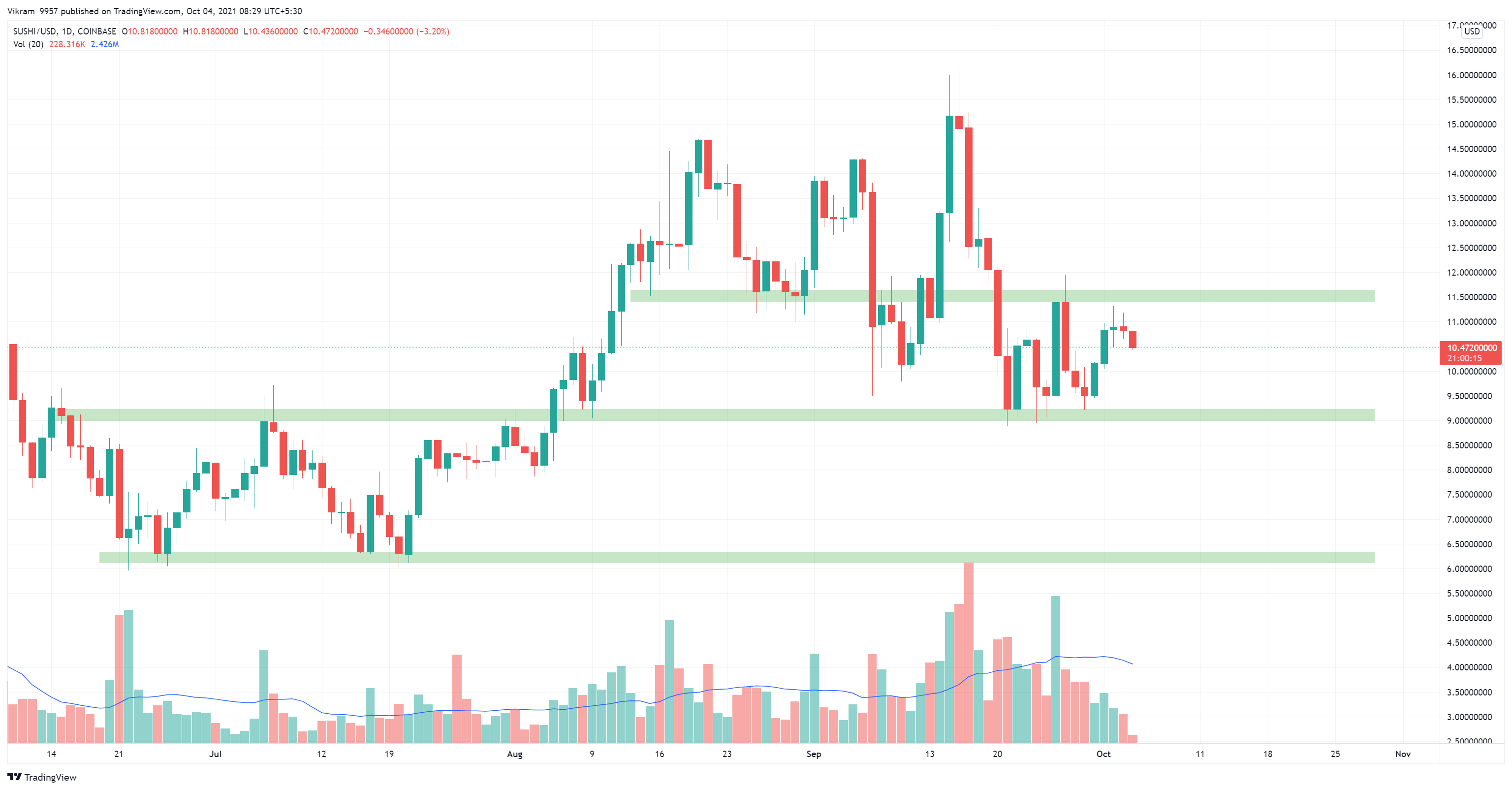 SUSHI Technical Analysis
At the time of writing, SUSHI cryptocurrency is at $10.39%. Additionally, it has experienced a fall of 4.23% in the past 24 hours. In addition, the intraday trading volume of the coin fell by 21%, indicating a loss in the buyer's interest.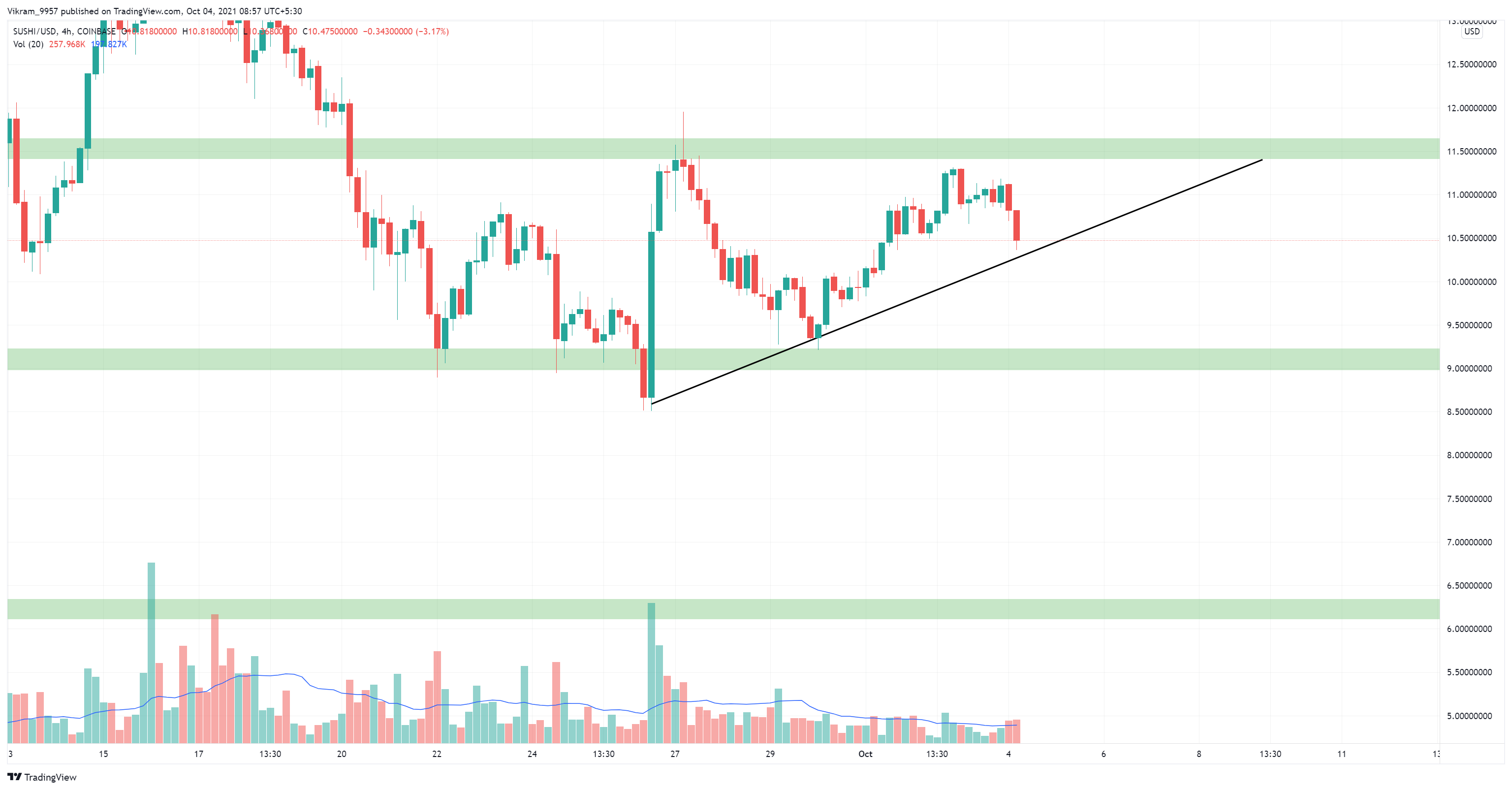 The price action indicates a support trendline in action. The trendline makes an ascending triangle with the $11.5 resistance zone. However, the price action also forms a head and shoulder pattern in the past 48 hours and a double top pattern over the past week. Thus, the bearish price patterns indicate a fall for SUSHI later today. 
The bearish breakout may find support near the $9 or $6.5 support zone. On the flip side, the bullish reversal may find opposition at $11.5 and $13.5.
The MACD and signal lines are below the zero mark on the daily chart. However, the rising bullish histograms lead to a bullish crossover. Thus, generating a buy signal.
The RSI slope moves slightly beneath the central line in the daily chart. In addition, the slope moves sideways. However, the breakout of either side will showcase a boom in RSI.
Upcoming Trend
SUSHI Token's technical analysis indicates that the SUSHI Token is at a very crucial stage. The breakout of either side will set the upcoming trend.
Furthermore, the 50% Fibonacci level and $9 zone provide excellent support spots that can drive the price higher. Thus, resulting in a bullish reversal.
---
Source
---
Back to the list