Back to the list
Crypto Markets Analysis: Bitcoin, Ether Top Weekly Leaderboard, but Some Indicators Suggest a Market Retreat
www.coindesk.com
20 January 2023 21:36, UTC
Reading time: ~2 m
---
Bitcoin (BTC) and ether (ETH) logged another week of positive gains in what has been a strong start to 2023. Prior to a late-Friday surge, the two largest cryptocurrencies by market capitalization had risen 10.15% and 9.92% respectively, and 25% and 28% year to date.
On a relative basis, BTC and ETH's seven-day performance landed them near the top of the leaderboard for the first time this year. Among the top 20 cryptocurrencies by market cap, BTC's performance was third among the group. ETH ranked fourth.
The leaders on the week were Solana (SOL), and Polkadot (DOT), which rose 24% and 10.7%, respectively. The biggest laggards were Litecoin (LTC) and Monero (XMR), which fell 0.57% and 0.64%, respectively.
The dispersion between best and worst performance has narrowed significantly over the past 30 days. Where on Dec. 16 the poorest performing assets logged seven-day losses in excess of 15%, this week's laggard was essentially flat.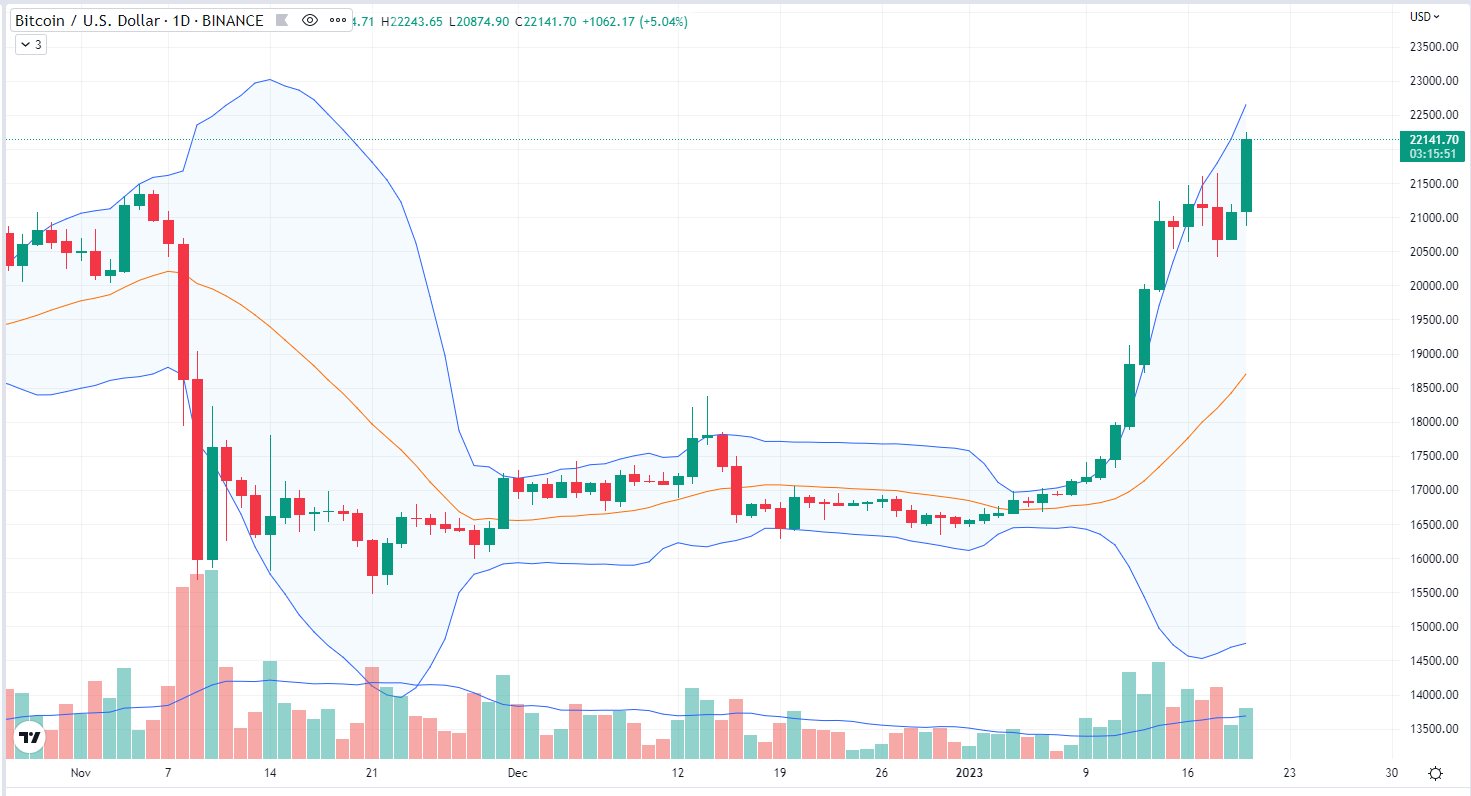 Coindesk Market Index sector performance
Week-to-date performance among CMI sectors highlighted sluggish performance within the Computing (CPU), Defi (DCF), and Culture and Entertainment (CNE) sectors.
The Digitization (DTZ) and Currency (CCY) sectors led the way with positive returns on the week.
CNE's decline departs from recent performance, and still remains the top performing sector for the month. The index itself is designed to capture price movements of assets within the virtual world, gaming, metaverse, art and social network universe. Notable assets include Axie Infinity (AXIE), Apecoin (APE) and Livepeer (LPT)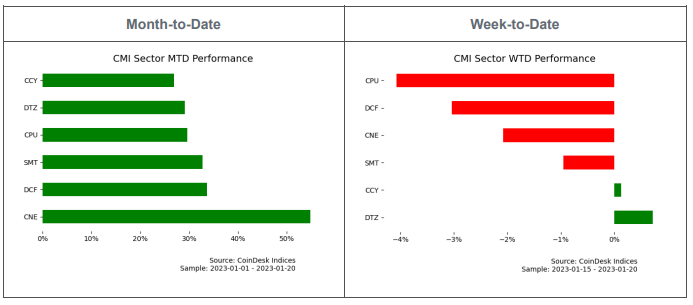 CoinDesk CMI Sector Performance (CoinDesk)
---
Learn more about Consensus 2023, CoinDesk's longest-running and most influential event that brings together all sides of crypto, blockchain and Web3. Head to consensus.coindesk.com to register and buy your pass now.
---
---
Source
---
Back to the list