Back to the list
Coin98 (C98) Technical Analysis: The Main Target of Buyers Is $5-$5.4
cryptoknowmics.com
20 September 2021 13:26, UTC
Reading time: ~3 m
---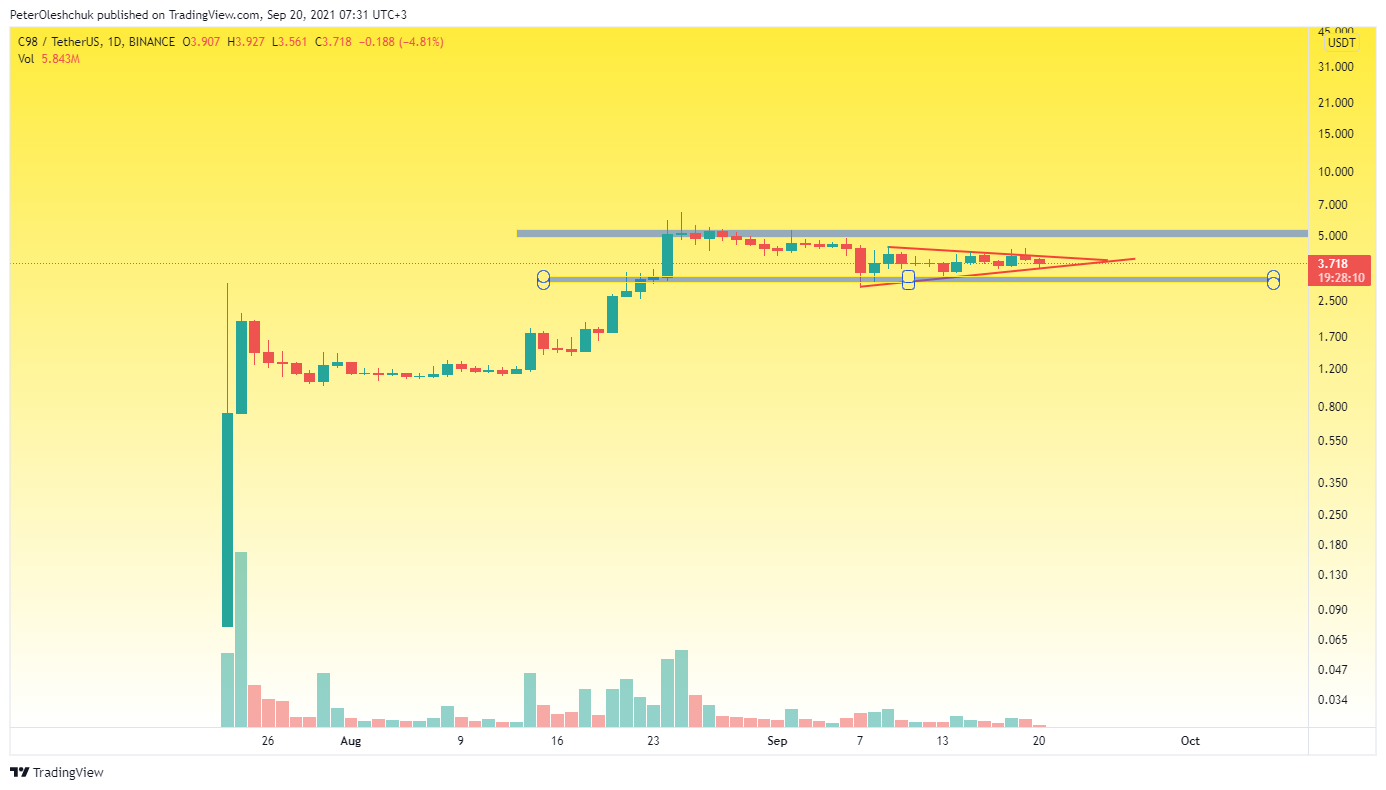 https://www.tradingview.com/x/x5PoL63y/
After the birth of a new C98 crypto coin on the Binance exchange, its price rose by 8000% in a month. The new record holder has attracted attention in the world of cryptocurrency. After such rapid growth on the daily chart a second price correction was formed, which takes place in the form of consolidation.
Moreover, after an unsuccessful attempt by buyers to fix above the $5-$5.4 range, a new wave of correction began on 24 August. The fact that this is a local correction and not the beginning of a reversal in the C98 market, as suggested by the trading volumes. The price has fallen significantly and indicates the reluctance of investors to sell cryptocurrency, even after such a wild growth.
The Two Main Critical Points in the C98 Market
Despite the narrowing of the consolidation price range by a triangle, we allow the vectorless price movement to continue for some time. On the chart, we have identified two main ranges for market participants. If buyers do not keep the lower trend line of the red triangle - the last chance to continue the growth wave to the bottom will be in the range of $3-$3.25. This range is a mirror because in different periods on the chart, it was important for both buyers and sellers. If starting from 21 August, this range slowed down the frantic growth of the C98 price for a few days, it was the $3-$3.25 range that kept the C98 market from collapsing.
For sellers, the important range is $5-$5.4. In the daily timeframe, we see that due to an unsuccessful attempt by buyers to break the range up in the period from 24 to 6 September, sellers received all the rights to the C98 market. It is after fixing above the range of $5-$5.4 that we can talk about the continued growth of the C98 price to $8.4.
Technical Analysis of C98 on the 4-Hour Timeframe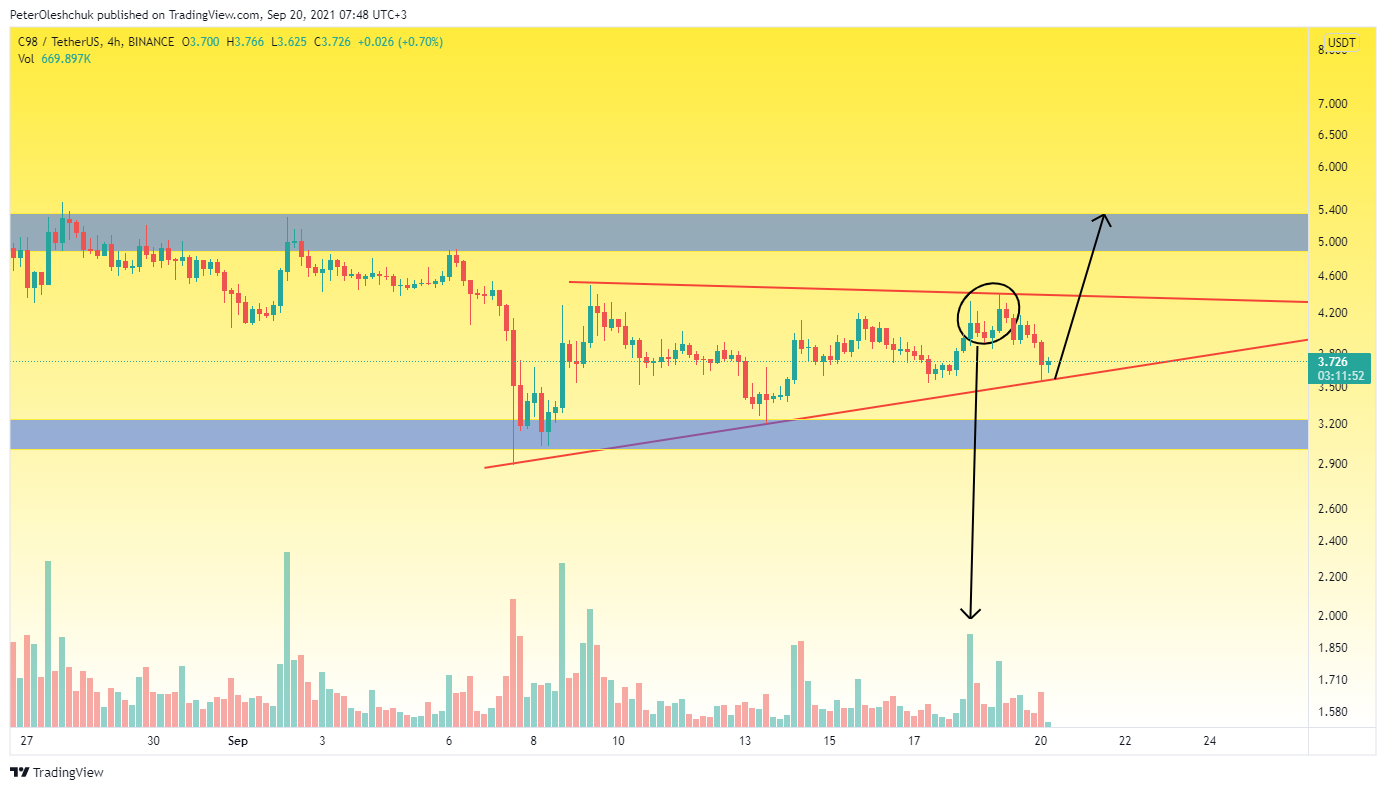 https://www.tradingview.com/x/lQsm1sOc/
Analyzing the dynamics of price movement on the 4-hour timeframe, you can see the local resistance of buyers in the range of $4-$4.2. It was in this range that the trading volumes began to increase, and the candles began to appear upwards. After 2 updates of local highs on 18 and 19 September, buyers could not fix above the $4-$4.2 range.
So now, the price is testing the bottom trend line of the triangle. In our opinion, the probability of breaking this triangle up is still much higher. If the Bitcoin market does not fail and buyers stop price fall in the range of $45,000, we will expect a positive scenario in the C98 market and a test in the range of $5-$5.4, even by the end of the month.
---
Source
---
Back to the list