Back to the list
Top Losers: Bitcoin bears pull down the market; Ethereum, EOS, and BSV among the biggest casualties
ambcrypto.com
01 July 2019 14:30, UTC
Reading time: ~2 m
---
In more roller-coaster movement for the world's largest cryptocurrency, Bitcoin [BTC], after days of bullish movement, has failed to post significant gains for a few days now. Even today, when the market tanked, it was led by the king coin.
With bears storming the crypto-market, BTC experienced a drop of 7.50% over 24 hours, pulling its value down to just above $11,000. Following suit, Ethereum and EOS also were victim to strong correction waves, resulting in a drop of 6.46% and 6.49%, respectively, according to CoinMarketCap.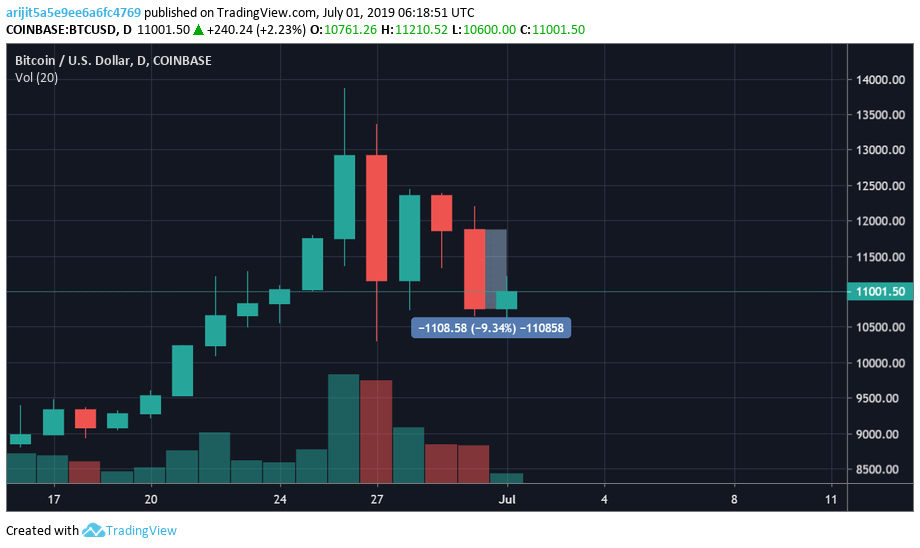 Source: TradingView
BTC faced a massive drop in its value for the second consecutive day, contributed to by the coin's failure to keep pace with its falling resistance levels.
Industry experts have started to realize BTC's reducing circulating supply amidst the increasing market capitalization, indicating growing interest among global investors.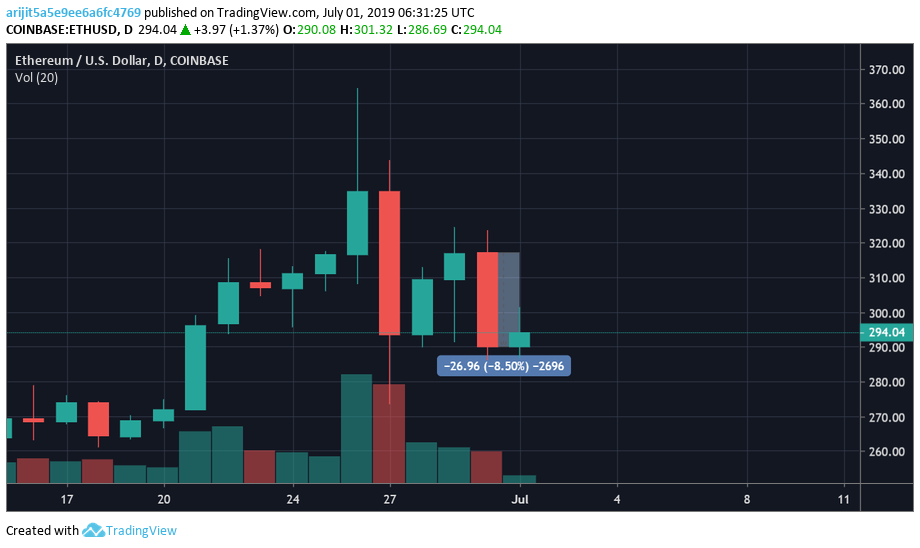 Source: TradingView
Coincidentally, Ethereum also mimicked BTC's market movements and dipped by 8.50%, at press time. Despite ETH's value dropping to $294, Ethereum's Vitalik Buterin remains focused on market adoption and increasing use cases over time, than trading value.
ETH maintained its position as the best performing altcoin, with a market cap of $31 billion and  24 hour trading volume of $10 billion.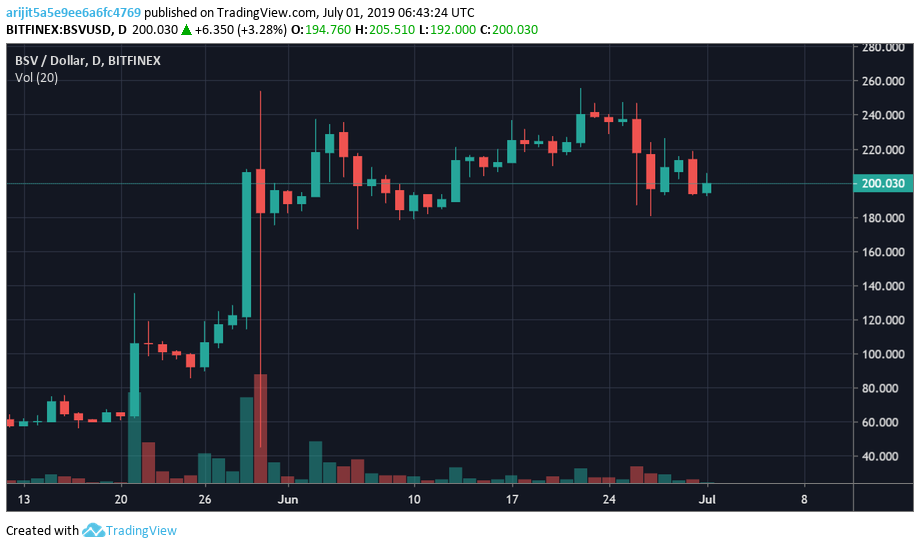 Source: TradingViewOn the other side of the ecosystem, BSV has also fallen prey to BTC's bearish moves. Despite recording stellar performances recently, BSV corrected back to its former glory in May, with a trading value of $200.
The cryptocurrency market's present turbulence is speculated to be a result of sudden influx of new investors and geographical markets. Although the market is expected to correct further, seasoned investors maintain their confidence in the market and continue to hodl BTC.
---
Source
---
Back to the list