Back to the list
Dogecoin UP 7+% After A 300 Million DOGE Whale Transaction
coinedition.com
29 November 2022 14:48, UTC
Reading time: ~2 m
---
Lookonchain shared a post on Twitter on November 29 about whales and market makers, and their effects on the prices of cryptocurrencies. According to the post, market makers and whales always move ahead of price increases.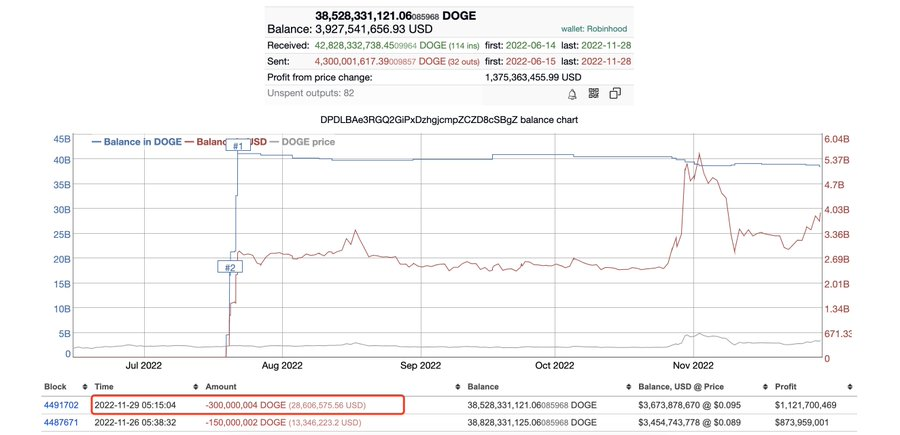 DOGE whale transactions (Source: Twitter)
The largest whale of Dogecoin (DOGE) transferred about 300 million DOGE five hours ago. The post then stated that the price of DOGE saw an almost 8% increase in the last two hours alone.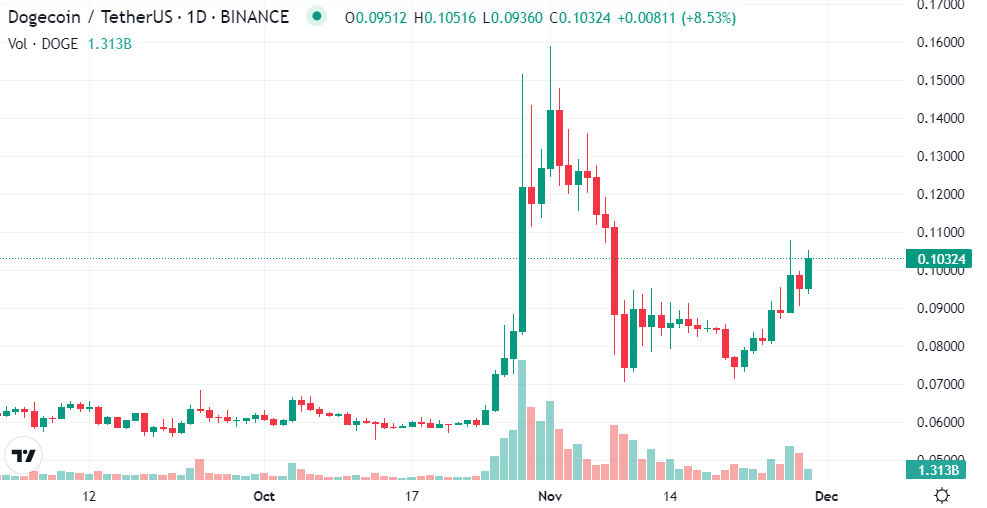 Dogecoin / TetherUS 1D (Source: CoinMarketCap)
Data from CoinMarketCap supports this as the crypto market tracking website indicates that DOGE is currently trading hands at $0.1032 after a 7.57% increase in price over the last 24 hours. In addition to this, the meme coin is in the green by almost 40% over the last seven days. Over the last day, DOGE was able to reach a high of $0.1047 but also a low of $0.09145.
However, the meme coin's 24-hour trading volume is in the red for the day and now stands at about $1,379,135,266 after a more than 33% drop.
DOGE was able to strengthen against the two biggest cryptocurrencies in the market, Bitcoin (BTC) and Ethereum (ETH) by about 5.73% and 4.06% respectively.
With its market cap of $13,689,562,314, DOGE is currently the 8th biggest cryptocurrency in the market in terms of market capitalization. This places the meme coin right behind Binance USD (BUSD) in the 7th position and in front of Cardano (ADA) in the 9th position on the list.
Disclaimer: The views and opinions, as well as all the information shared in this price analysis, are published in good faith. Readers must do their own research and due diligence. Any action taken by the reader is strictly at their own risk. Coin Edition and its affiliates will not be held liable for any direct or indirect damage or loss
---
Source
---
Back to the list