Back to the list
Crypto Strategist Predicts New All-Time Highs for Ethereum and Cosmos, Says Bitcoin Warming Up for Big Move
dailyhodl.com
02 September 2021 18:14, UTC
Reading time: ~2 m
---
A popular crypto trader and market analyst is predicting new highs ahead for Ethereum (ETH) and Cosmos (ATOM) and says that Bitcoin (BTC) is winding up for a massive move of its own.
The pseudonymous trader known as InmortalTA, who has a following of more than 65,000 on Twitter and over 4,000 on Telegram, says ETH appears ready to break out of a consolidation zone.
He expects Ethereum to crack the $5,000 level in a new move to the upside.
"5k is programmed, it's as simple as that. It's long ETH season, don't get left behind."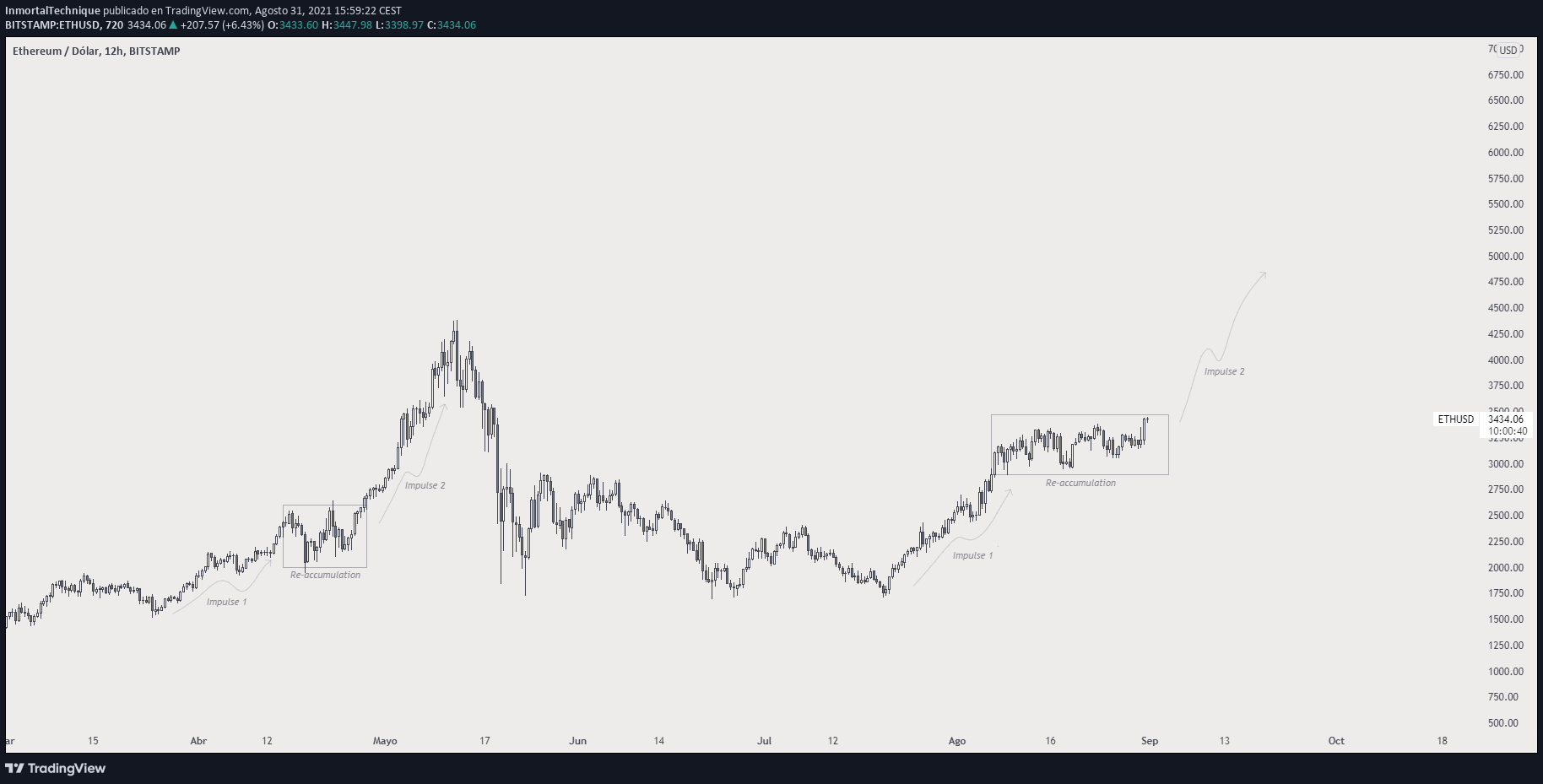 Source: InMortalTechnique/TradingView
He also highlights the decentralized interoperability platform Cosmos.
Looking at the charts, InmortalTA predicts a new all-time high this year for its native token ATOM.
"Still expecting a new ATH this year. The plan remains the same, accumulate. So I set more bids below $20. Just in case."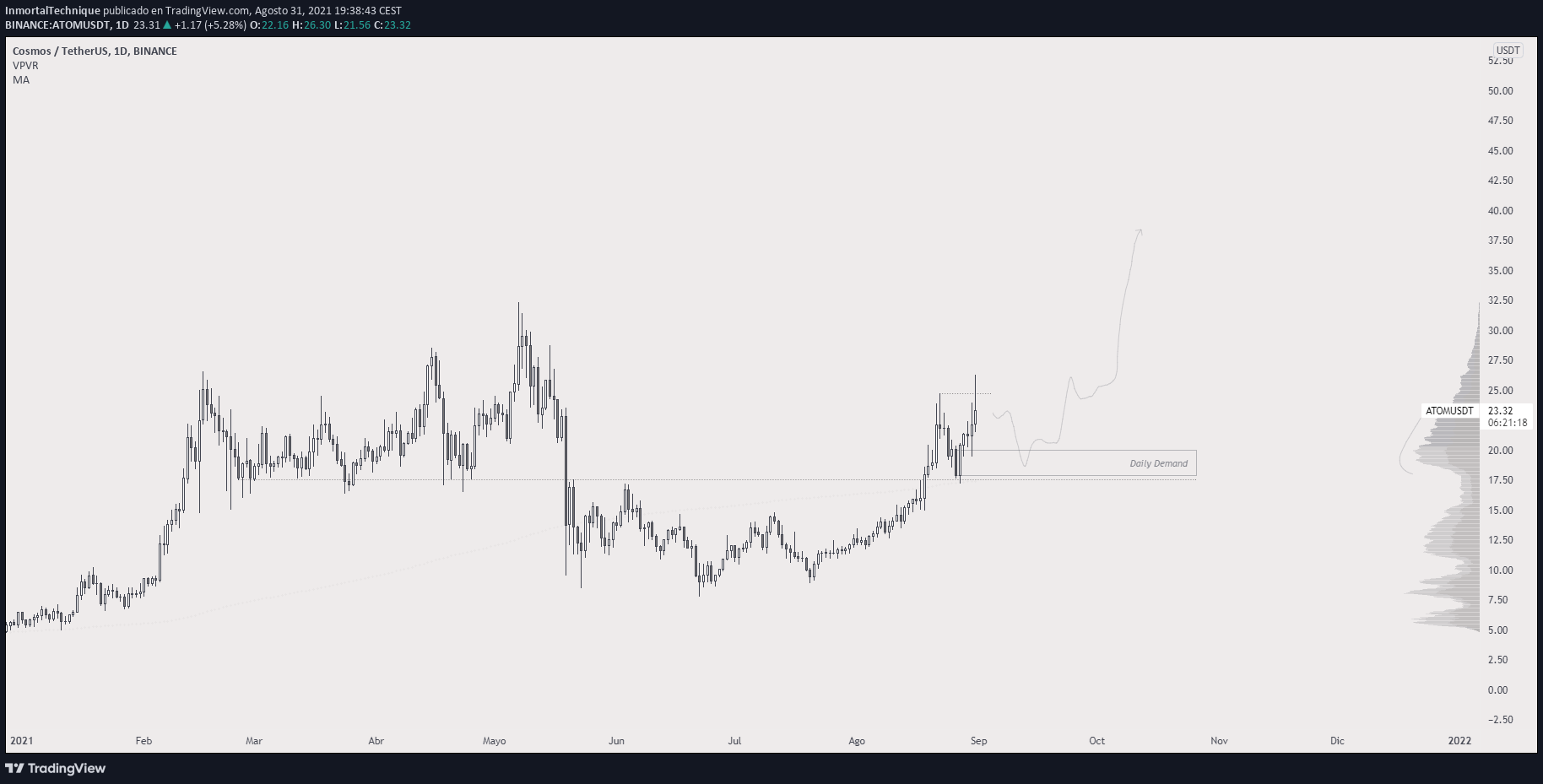 Source: InMortalTechnique/TradingView
Lastly, the trader provides an updated analysis of Bitcoin's price action. As the top crypto asset chops below the $50,000 line, he's waiting for a clean break to the upside or downside in the short term to plan his next trade.
"I think BTC is warming up for a big move, but I would like to wait for a BMS (Break in Market Structure) to enter on a trade. I'm interested in long two numbers, 41k or 50k
41k If price lose 46k, I think we could see a retrace to 41k (Monthy Open), optimal spot to form a HL.
50k in the other hand, if price hold above 47k, I would like to long a BMS on the daily.
Here the two possibles setups"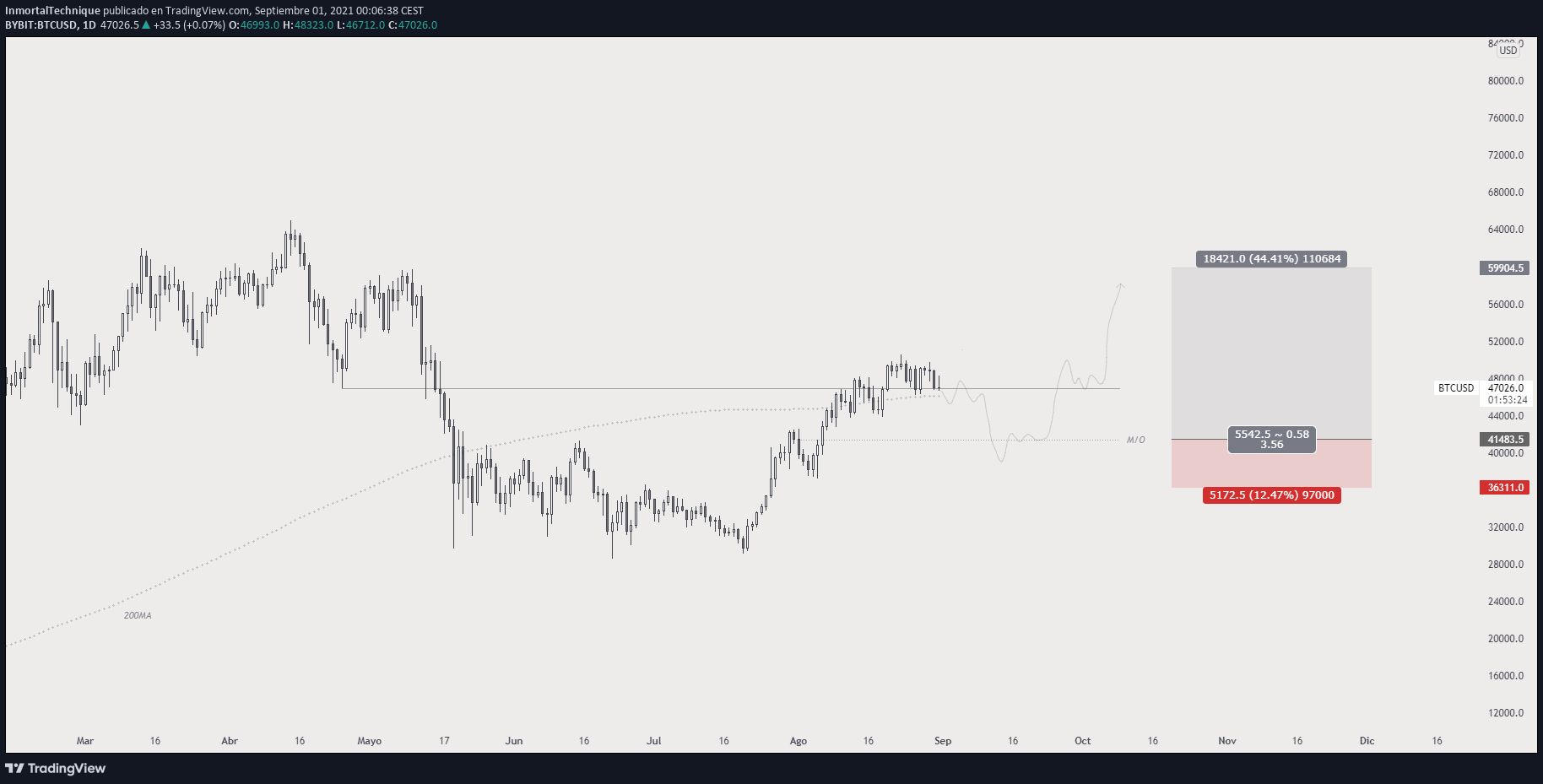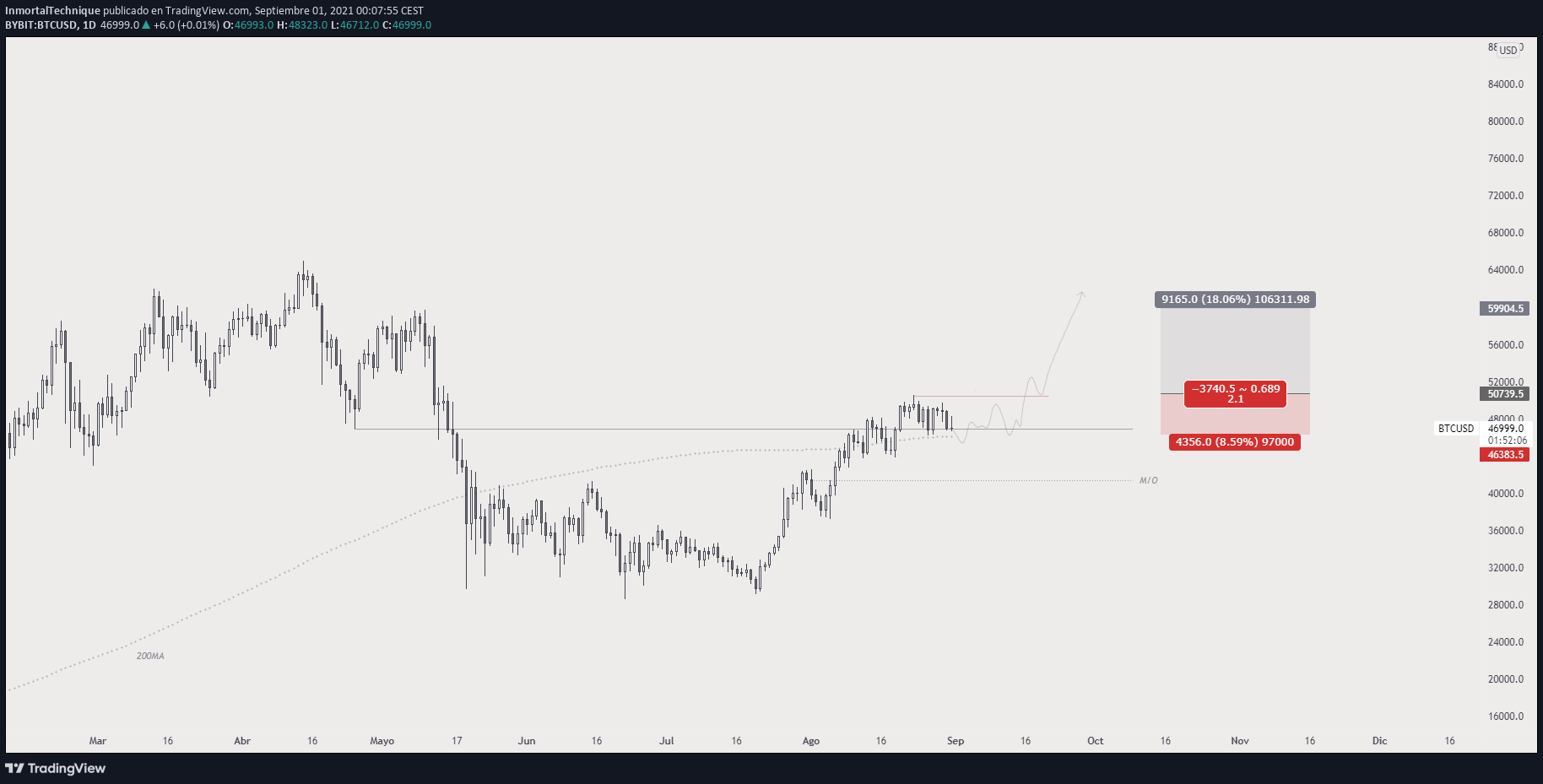 Source: InMortalTechnique/TradingView
---
Source
---
Back to the list