Back to the list
Crypto expert reveals 4 altcoins with a 'strong buyback right now'
finbold.com
11 November 2022 15:49, UTC
Reading time: ~3 m
---
The liquidity crisis at FTX has been the cause of one of the worst market crashes in the history of the cryptocurrency industry. As a result, the prices of many alternative cryptocurrencies (altcoins) traded on crypto exchanges have seen much price volatility over the last week.
Leading crypto trading expert Altocoin Sherpa highlighted four altcoins on November 11, which he deems to be 'strong buyback right now' despite the uncertainties in the crypto industry as to where the market goes next as the dust surrounding FTX still has not settled.
Altcoin Sherpa brought to light the four cryptocurrencies that are "narrative-driven" that prioritize significant usefulness above the theoretical value—in particular, identifying things as positive, such as global events, chart patterns, network development, and a robust decentralised exchange (DEX).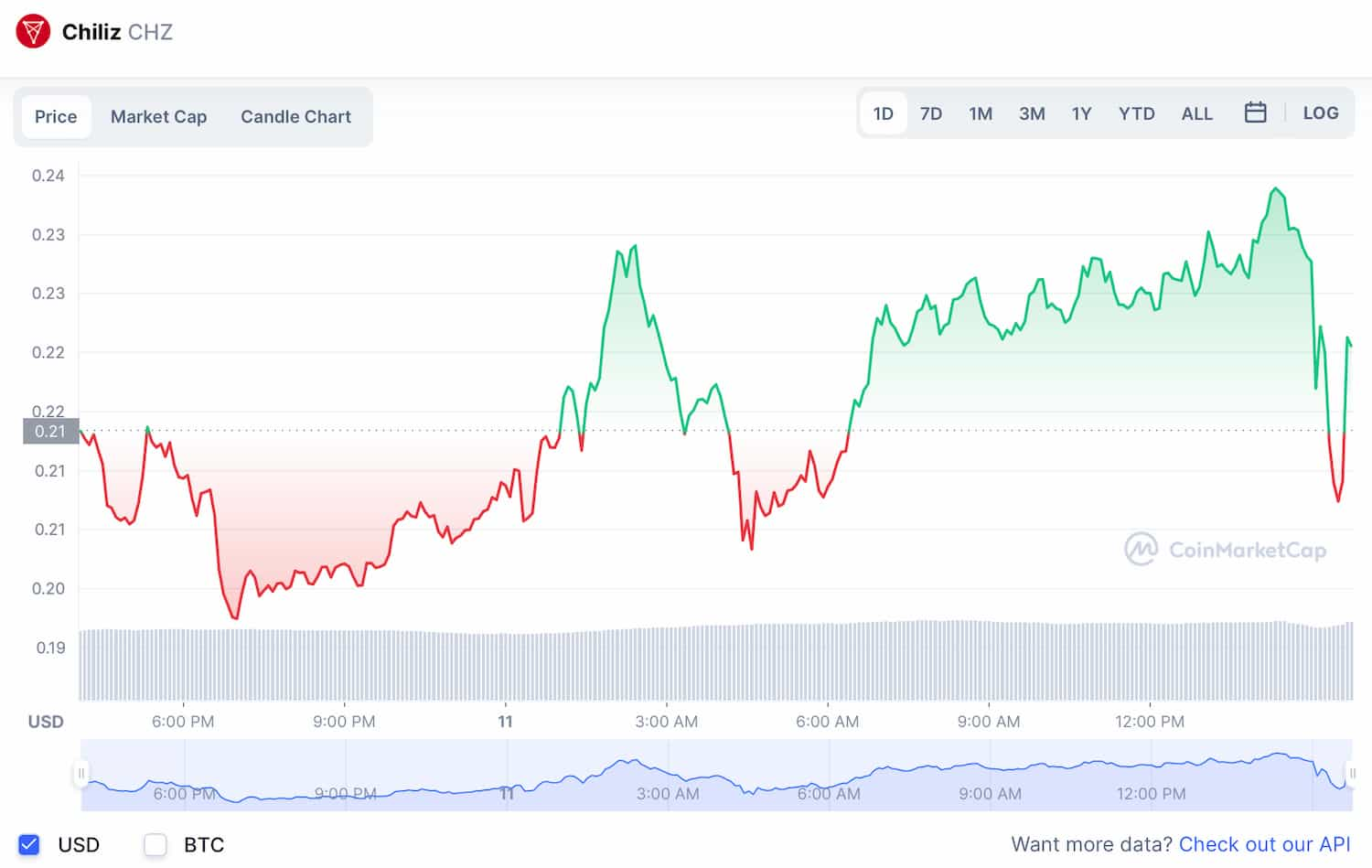 Chainlink (LINK)
Chainlink (LINK) was another token the crypto analyst suggested has a strong buyback right now. This was because the LINK 'chart looks good,' according to Sherpa. Notably, on November 8, Finbold reported Chainlink led the top of the 24-hour gainers' list among the top 100 cryptocurrencies by market capitalization.
What's more, crypto trading expert and analyst Michaël van de Poppe is bullish and believes Chainlink's native token could hit the target of $15 in the coming months, as he tweeted on November 6. Notably, the prominent trader has stated in the last few weeks that purchasing LINK between $6 and $8 is the 'opportunity of a lifetime.'
Currently, LINK is changing hands at $6.82, down 6.45% in the last 24 hours and a further 18.96% in the previous week, according to CoinMarketCap data.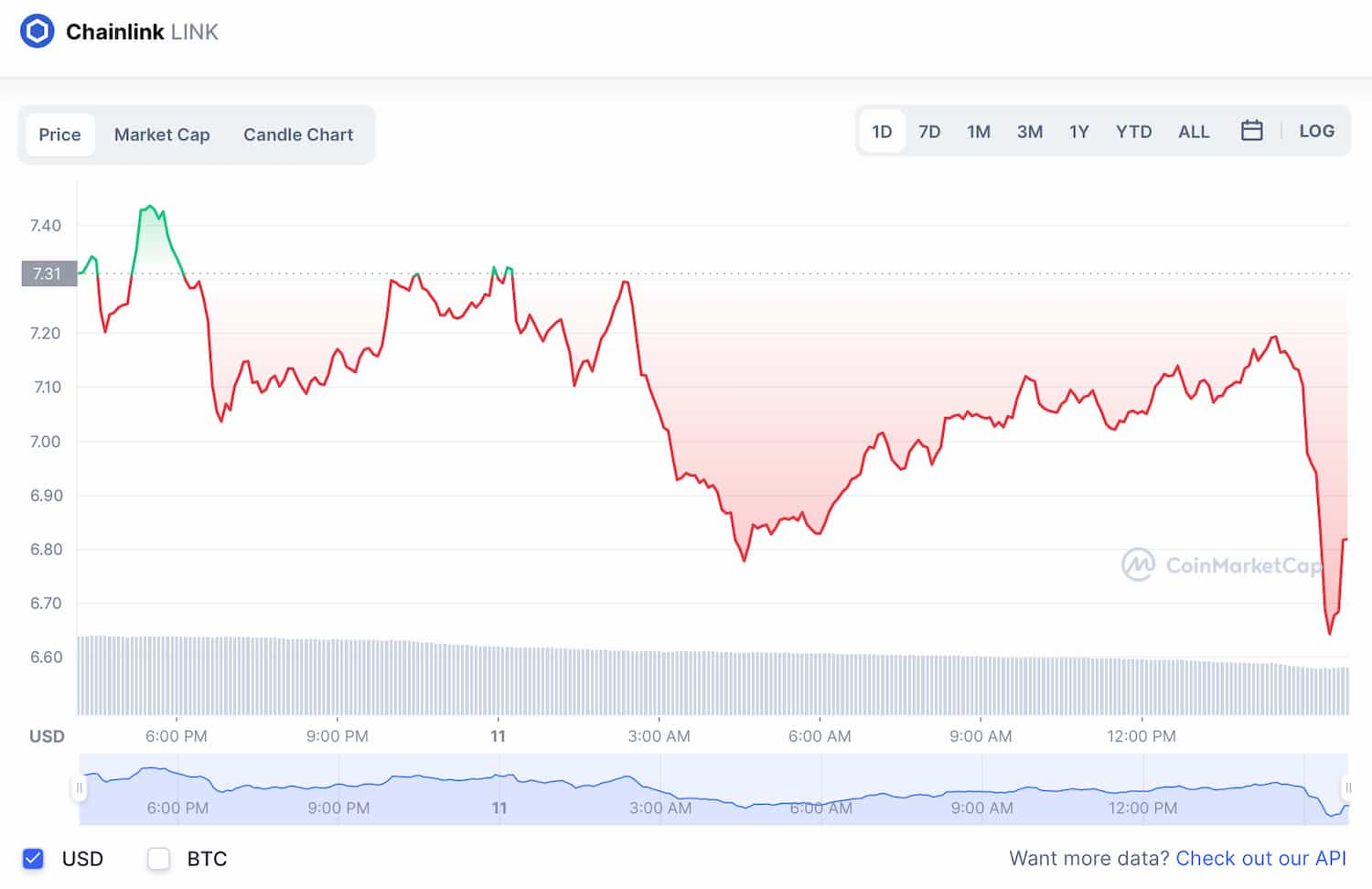 Polygon (MATIC)
With Polygon (MATIC) busy with network and business development, the pseudonymous analyst noted it as one of his coins with a strong buyback. Finbold noted that Polygon added 42,869,034 unique addresses to its chain between June 7 and November 7, 2022, according to the data from the Polygon network explorer PolygonScan.
The Proof-of-Stake (PoS) network added over 280,000 unique addresses per day on average, growing by around 30% during five months.
One example of a large company incorporating the chain into their operations and contributing to the increase in price and network size is MetaMeta (NASDAQ: META), which has introduced a Polygon-powered platform for minting and selling non-fungible tokens (NFTs) for Instagram users. Finally, global banking powerhouse JPMorgan (NYSE: JPM) conducted its first international decentralized financial transaction (DeFi) on the Polygon blockchain.
Currently, MATIC is selling for $1.02, down 10.19% in the last 24 hours and 10.25% in the last seven days, according to CoinMarketCap data.
dYdX (DYDX)
dYdX (DYDX) is another Altcoin Sherpa had merely mentioned that it is a governance token for the layer two protocol of the namesake non-custodial decentralized cryptocurrency exchange, seeing gains after the antics surrounding FTX. In the last 24 hours, dYdX is up 22.88%, trading at $1.92 with a total market worth of $129.29 million, as per CoinMarketCap data.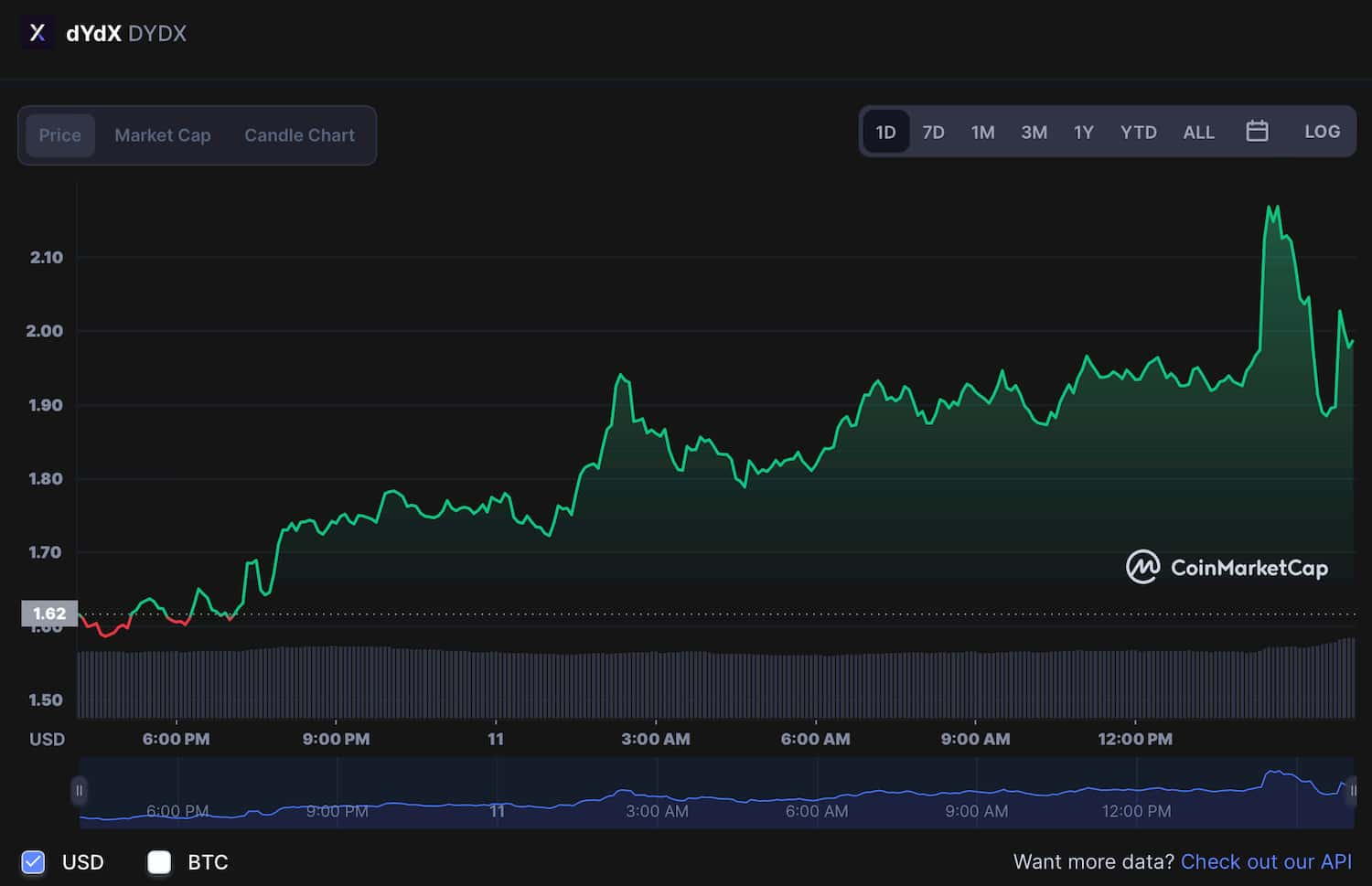 Finally, it's worth pointing out that all four altcoins were experiencing gains on the day, reclaiming the losses from the previous day, before FTX's announcement that it had filed for Chapter 11 bankruptcy with the filing including FTX US.
Around 3 pm on all four of the above charts, they all crashed to various levels before beginning to rebound after the news emerged.
Press Release pic.twitter.com/rgxq3QSBqm

— FTX (@FTX_Official) November 11, 2022
FTX, Alameda, and 130 additional affiliated companies have commenced voluntary proceedings under Chapter 11 of the United States Bankruptcy Code. Meanwhile, Sam Bankman-Fried has resigned from his role as Chief Executive Officer.
Disclaimer: The content on this site should not be considered investment advice. Investing is speculative. When investing, your capital is at risk.
---
Source
---
Back to the list