Back to the list
Binance Coin could see retracement to $17 following 400% run
www.chepicap.com
22 May 2019 09:10, UTC
Reading time: ~2 m
---
Binance Coin has been on a great run in 2019, providing more than 400% and also breaking its previous all time high of $25. Is a correction overdue or will BNB continue to push higher?
Highlights:
- $29 new all time high
- Up 400% since January
- Correction overdue?
First off on the daily we will look at the RSI to see what momentum is telling us. We can see that momentum has been strong this past few months with RSI trading above 60 for quite some time, indicating that things have been bullish. Right now we have clear divergence forming on the daily, a higher high on price but a lower high on RSI, leading us to believe that a correction is about to happen. Price is also trading almost 100% higher than the 200EMA which can indicate that price is too far ahead and should correct soon to reasonable levels. 
If we pull up our Fib tool and measure this entire move from the high of $29 to the low of $4.2, we can see what possible levels will act as support. In a strong bull market a good retracement level would be between the 38.2% and 50% Fib lines. If we plot some lines on these Fib lines and zoom a bit out, we can see some confluence with support levels from the previous cycle. A 50% retrace would bring us to $17, which is the height of the complacency wave in 2018 and also the point at which it will meet the 200EMA in the next few days.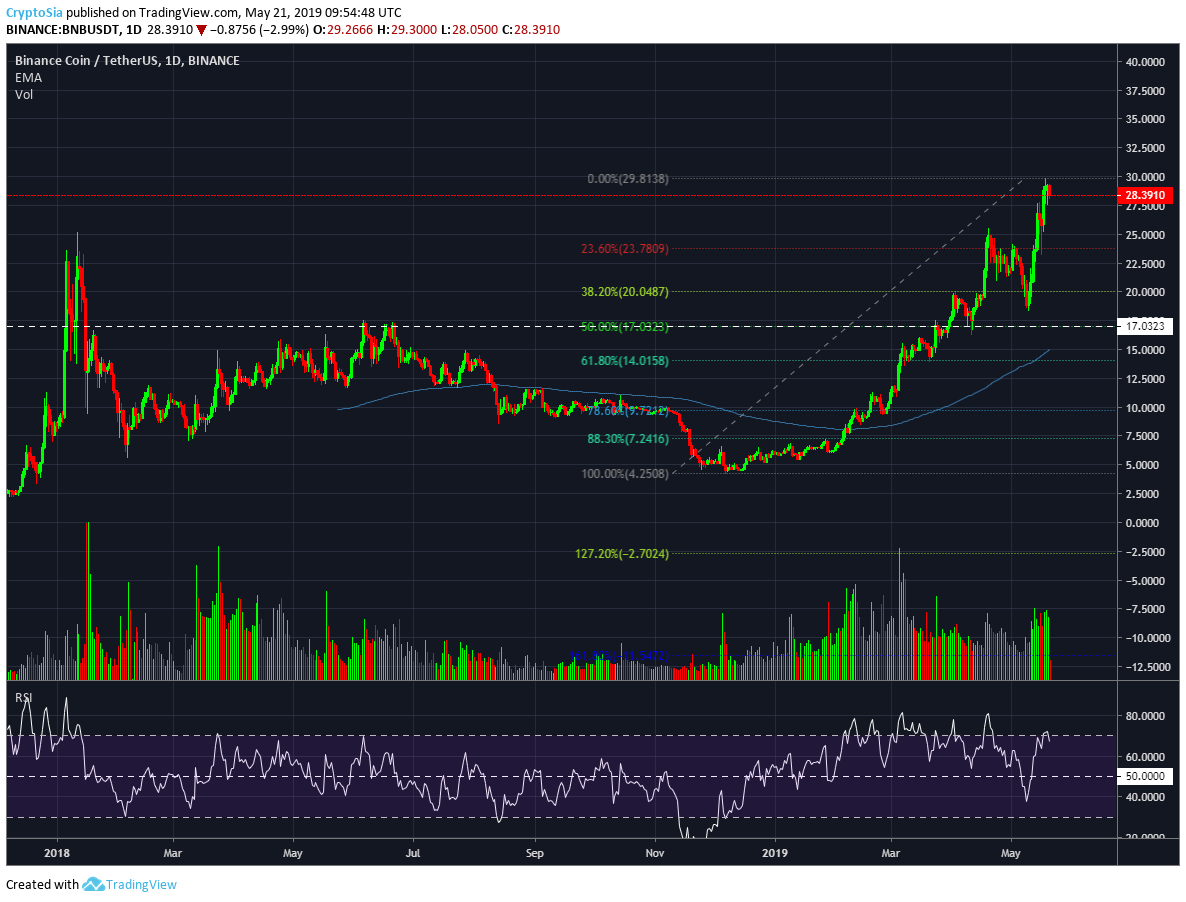 BNB/USD chart provided by Tradingview
Bull running out of steam?
On the 6h chart we can get a better view of the RSI. We can see that this past few months momentum has been strong with RSI reaching the 80's everytime price moved higher. But with this last increase in price the RSI was unable to reach 80, barely even breaking 70, indicating that bullish momentum is losing steam.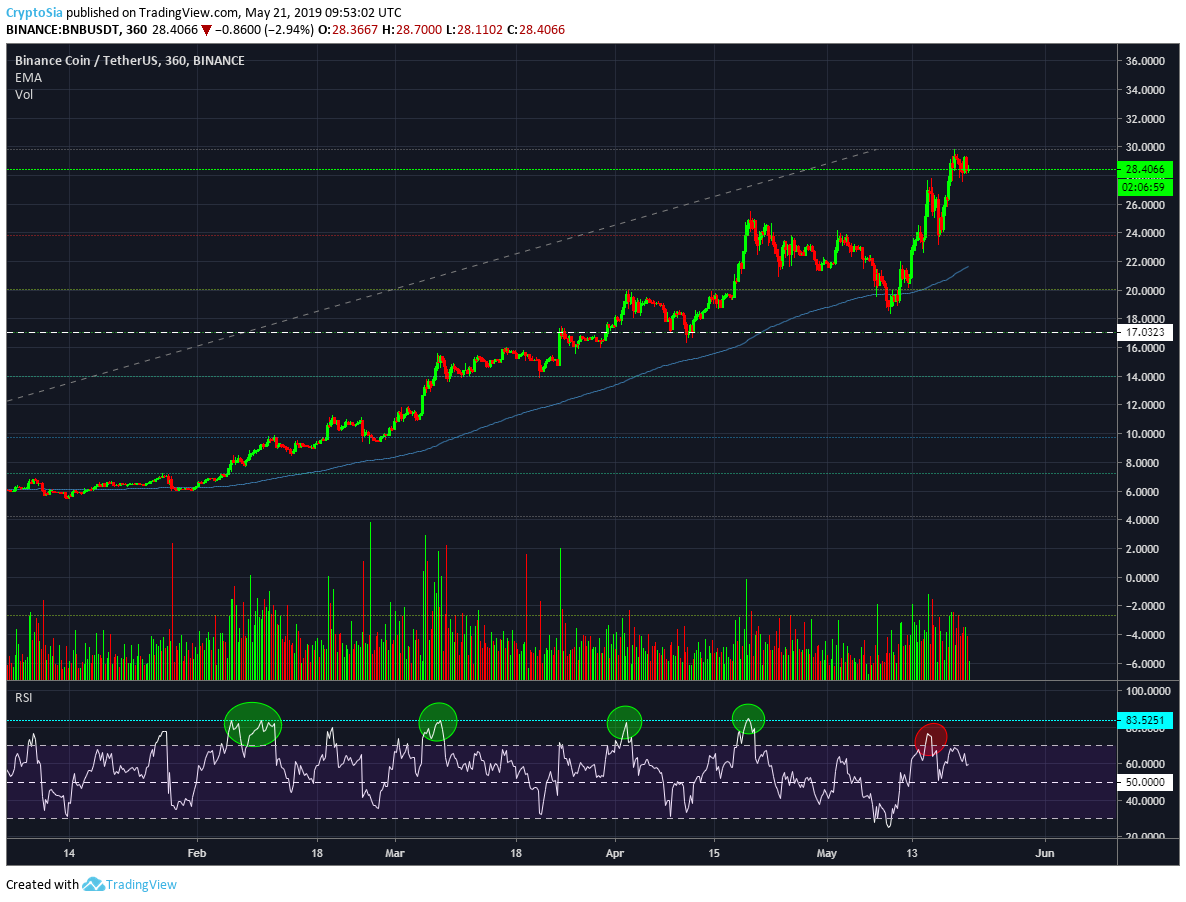 BNB/USD chart provided by Tradingview
Do you think Binance Coin will ignore technicals and continue to push to new highs, or is a pullback overdue? Let us know what you think in the comments below!
Disclaimer: Keep in mind this not investment or trading advice, just the opinion of our analysts. As always, do your own research, make your own decisions.
---
Source
---
Back to the list
Similar news