Dogecoin plunged to $0.213, its lowest level since Apr. 23, on the Bitfinex exchange at 11:25 a.m. UTC.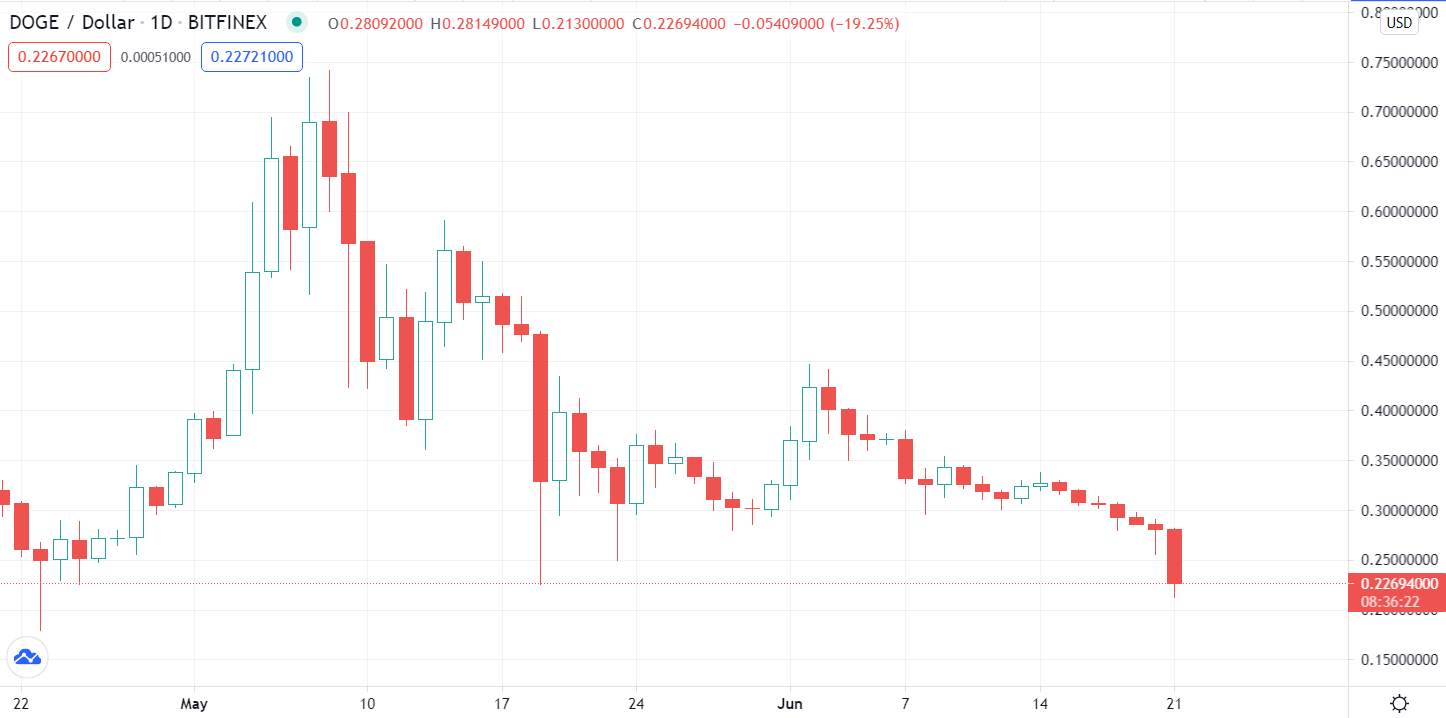 The joke cryptocurrency is getting hit the hardest among the top 10 cryptocurrencies with almost a 20 percent plunge.

Those who bought into the "Dogefather" craze ahead of Elon Musk's "Saturday Night Live" hosting debut are now sitting on enormous losses. Dogecoin is down a staggering 71 percent since May 8, the day the meme coin reached its current all-time high of $0.74. 


The mercurial cryptocurrency had a decent relief rally in early June due to the Coinbase listing. Alas, it was just a flash in the pan.

Dogecoin's most recent drop is driven by the broader market correction that was triggered by China's deepening crackdown on the cryptocurrency industry.

Earlier today, the People's Bank of China urged major banks and Alipay to step up their crypto ban.