A widely-followed crypto analyst believes that XRP and Bitcoin may pull off unexpected rallies amid the continued correction in broader crypto markets.
In a new tweet, Credible Crypto tells his 209,000 followers that he sees XRP igniting a massive bounce just as market participants become bearish on Ripple's native asset.
"I mean, I don't know what else to say but this looks ripe for a short squeeze lol. XRP."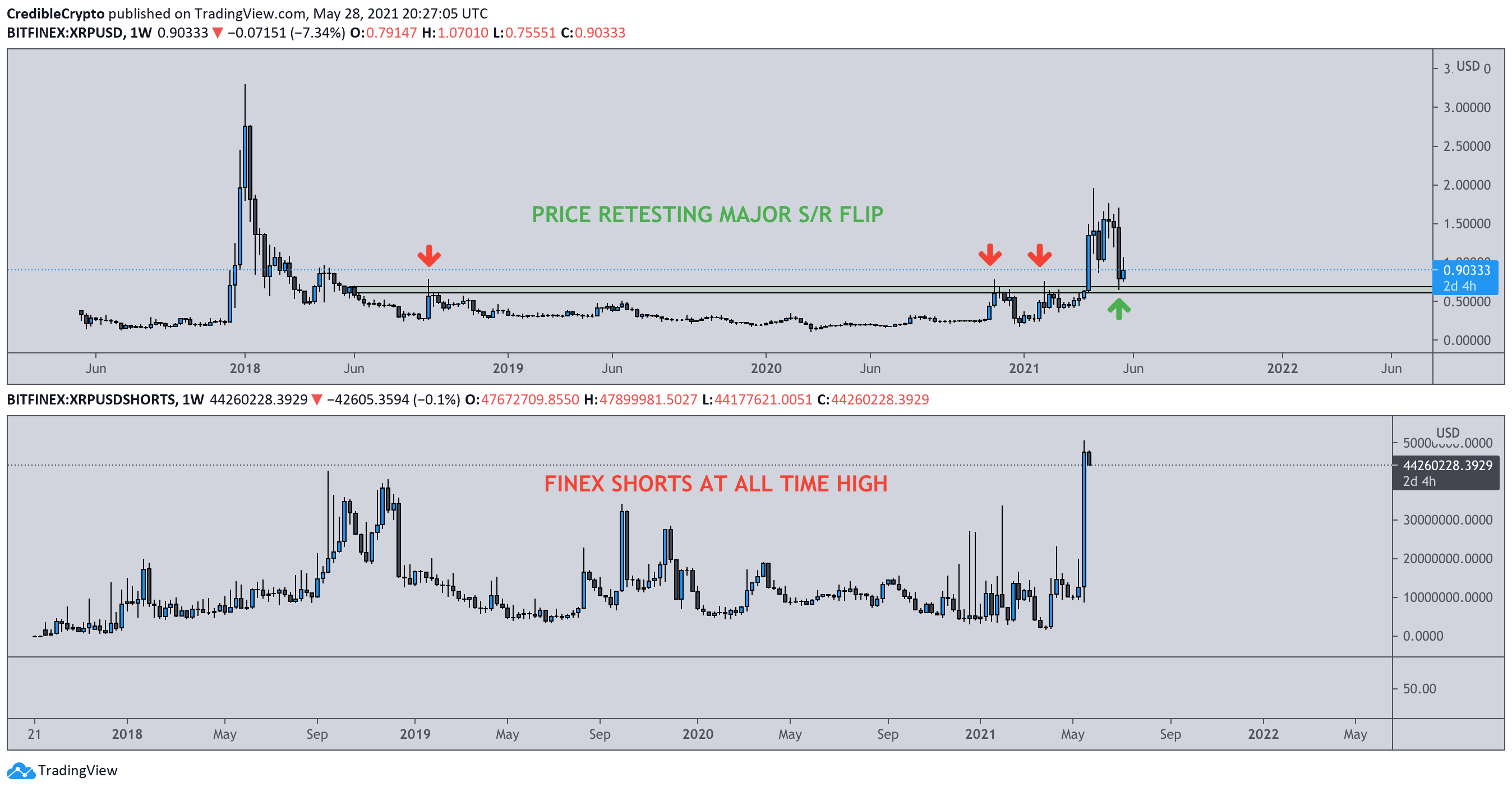 A short squeeze happens when traders who bet that an asset will fall by going short are forced out of their positions by an abrupt increase in price. The phenomenon forces short sellers to buy the asset to avoid greater losses, which drives the price higher. Credible Crypto shows that shorts on XRP are at an all-time high at crypto exchange Bitfinex while the token hovers above a key support level, implying that a short squeeze may be on the horizon.
As for Bitcoin, the trader believes the leading crypto asset will erupt and leave many traders in disbelief.
"I know the structure there at the bottom LOOKS bear flag-y but I also see a completed 5-3-5 (ABC) to the downside which would imply the bottom is in. Would not be surprised to see this 'bear flag' break to the upside. BTC."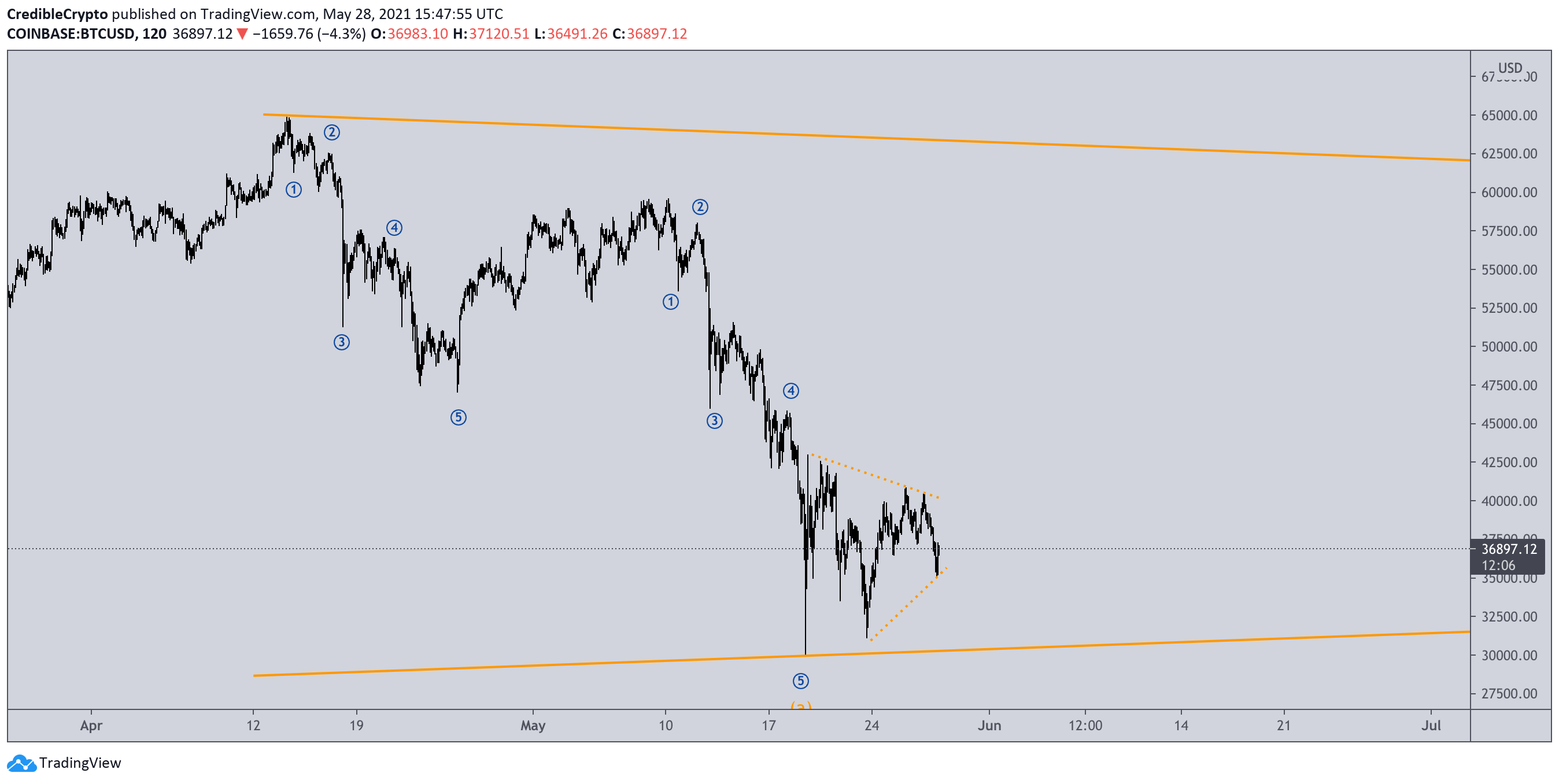 The crypto analyst relies on the Elliott Wave theory, which predicts future price action by following the psychology of market participants that manifests in waves. According to Credible Crypto, the most recent market crash is the fourth wave of the five-wave cycle, which suggests that Bitcoin can potentially rally to a new all-time high (ATH) of $150,000.
"Remember how you felt during the 'covid crash' in March as BTC slid down to $3,000? If you feel the same way now, that's because you should. In a five-wave cycle, there are typically two MAJOR corrections: waves two and four. March [2020] was the former. This is the latter. Both precede new ATHs."