Back to the list
Biggest gainers: Bitcoin Cash [BCH], Bitcoin SV [BSV], and Ethereum [ETH] emerge winners in flash hike
ambcrypto.com
20 December 2018 09:00, UTC
Reading time: ~2 m
---
The bull market seems to have hit its stride with the charts showing a green spread. The market, which has been bleeding for a long time now, has seen a sudden surge in prices as the year comes to a close. On December 20, altcoins witnessed massive spikes, some in the realm of double-digit gains.
The three biggest gainers in the altcoin category within the top-10 club were Bitcoin Cash [BCH], Bitcoin SV [BSV] and Ethereum [ETH].
At the time of writing, Bitcoin Cash [BCH] was shooting up by 39.3% in the 24-hour time frame while the hourly gain was close to 9%. The cryptocurrency was holding a market cap of $2.774 billion and was trading for $158.34. Most of the cryptocurrency's $695.189 million market volume was held by Upbit, which had a grasp on 14.52% of all BCH trade.
Upbit was closely followed by Binance with a hold on $99.409 million of the circulating BCH. The sudden growth has also enabled BCH to claw back to the fourth position on the charts after tumbling below the sixth position.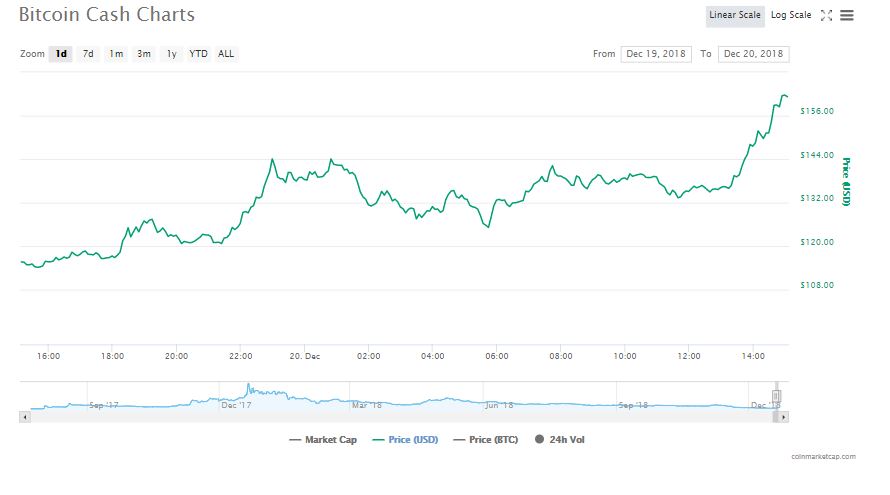 The second biggest gainer in the top-10 club was Bitcoin SV [BSV], growing at 18.67% in the 24-hour period, while the hourly gains amounted to 3%. BSV held a market cap of $1.674 billion, with a 24-hour volume of $208.442 million. A majority of the cryptocurrency's trades took place on Binance, where $46.061 million worth of BSV trades took place. After the much-talked-about hard fork, BSV was still trading for a lower $96.45 compared to BCH's $158.34.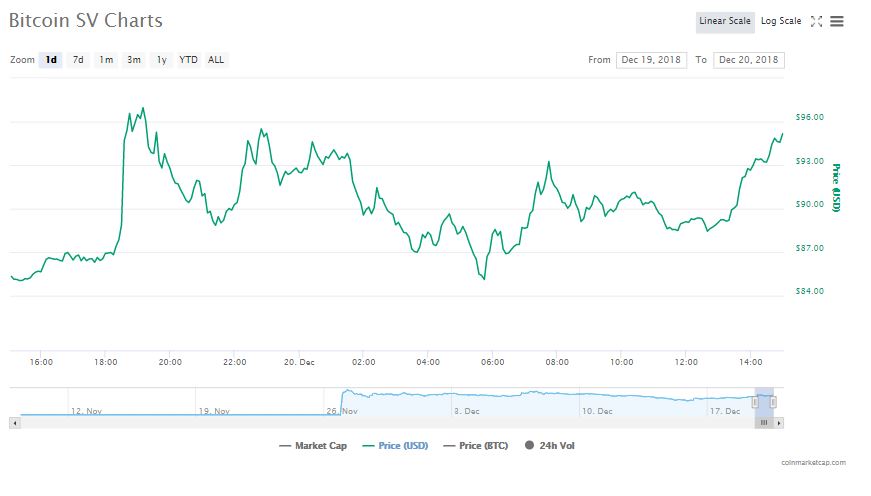 The cryptocurrency who finished third on the podium was the Vitalik Buterin co-founded Ethereum [ETH], which was on the rise of 6.62%. ETH was trading for $109.99, with a total market cap of $11.427 billion. The cryptocurrency's 24-hour volume was $2.694 billion, which was majorly in the possession of OEX. OEX had a distinctive lead over other exchanges in terms of Ethereum trade, conducting 4.83% of all trade.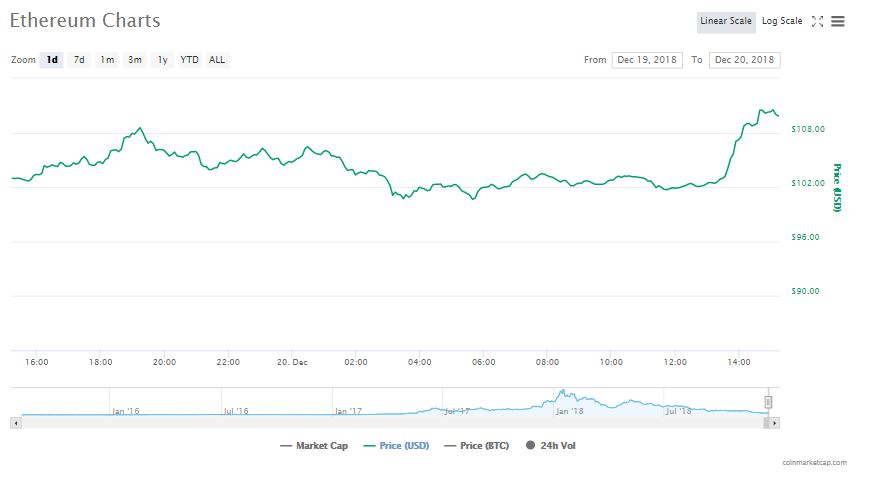 The bullish charge taken by the cryptocurrencies also resulted in Bitcoin breaking the $4,000 barrier, prompting a lot of members of the crypto-verse to speculate the beginning of a bull run. AxToma, a Twitter user commented:
"It's happening guys. Last week was probably the last time to buy into the market."
---
Source
---
Back to the list