Back to the list
EOS down by over 10% after flash crash; Bitcoin Cash [BCH] continues on downward spiral
ambcrypto.com
02 December 2018 07:00, UTC
Reading time: ~2 m
---
The market opened today, December 4, with a lot of major cryptocurrencies succumbing under to the bear's pressure. Bitcoin [BTC], Bitcoin Cash [BCH] and EOS, which were all enjoying a bullish slide last week, were the biggest losers within the top-ten cryptocurrency club.
A cryptocurrency that is undergoing a massive slide was EOS, as the sixth-largest cryptocurrency fell by 15.18% at the time of writing. EOS was trading for $2.41, with a total market cap of $2.181 billion. The cryptocurrency's $795.458 million market volume was majorly split between DOBI trade and OKEx.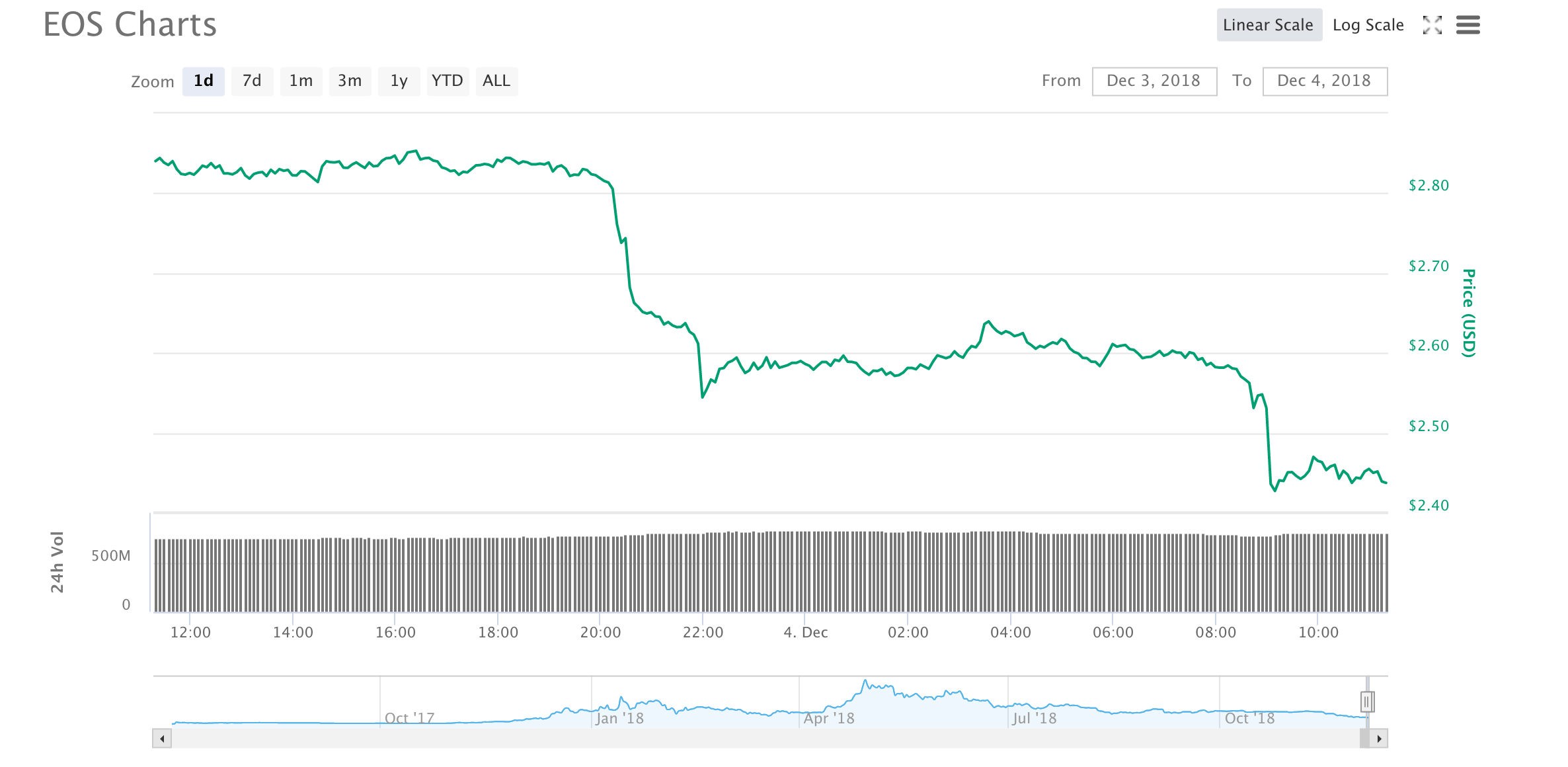 EOS 24-hour chart | Source: CoinMarketCap
DOBI trade held a major share of the EOS trade, with the cryptocurrency exchange handling $115.89 million of the entire volume. DOBI trade was closely followed OKEx, which handled $87.967 million of all EOS trade.
EOS had also made news recently when EOSBet, a popular decentralized gambling application, acquired accreditation from one of the world's oldest online gambling regulators. EOSBet manager Frej said:
"We've worked relentlessly to make this license succeed and we will continue to strive to be the standard for smart casinos".
At the time of writing, Bitcoin Cash [BCH] was falling at the rate of 5.04% with a total market cap of $2.746 billion. The cryptocurrency was trading for $157.03 with a 24-hour market volume of $75.578 million. A majority of the cryptocurrency's market volume was held by Upbit, with a grasp of $8.502 million of the total BCH trade.
Upbit was closely followed by Huobi, on which $7.115 million of BCH trade took place.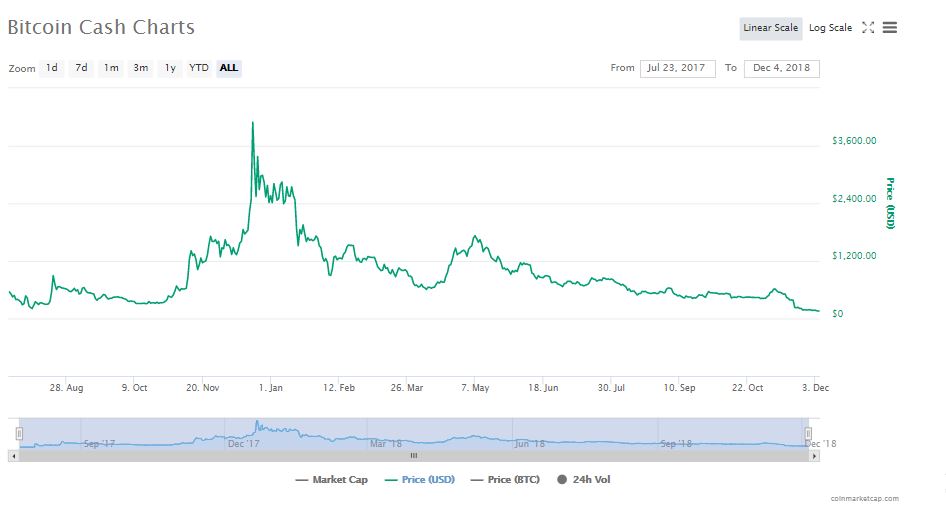 Bitcoin Cash 24-hour chart | Source: CoinMarketCap
Bitcoin Cash's fall had started since the hard fork that took place on November 15, splitting the original Bitcoin Cash into two tokens: Bitcoin ABC, which is considered as Bitcoin Cash right now, and Bitcoin SV.
---
Source
---
Back to the list