Back to the list
Dogecoin Is a Mania and a Bubble, Says CoinShares' CSO
cryptopotato.com
27 April 2021 09:27, UTC
Reading time: ~2 m
---
Meltem Demirors, the Chief Strategy Officer at CoinShares, referred to the recent fascination about Dogecoin as speculative mania. She also mentioned that her company hasn't touched the Shiba Inu-inspired meme coin as it looks like a bubble.
The Rise of Dogecoin
The last few months have been highly successful for DOGE. The cryptocurrency's price has skyrocketed as many companies have accepted it for payments and have added the meme coin to their platforms. As of this writing, the price of DOGE is $0.277, which is roughly a 450% increase since the start of the year.
After Dogecoin received Elon Musk's approval and support on numerous occasions, it became a widely accepted payment instrument – from the Dallas Mavericks to America's oldest wine seller.
Furthermore, the demand for DOGE expanded outside the US as well. Latvia's largest air carrier, AirBaltic, enabled its customers to make bookings with it.
However, some cryptocurrency proponents voiced concerns that the meme coin's parabolic increase could be indicative of a clear bubble.
Such is the case with Meltem Demirors. She stated in a CNBC interview that Dogecoin is "definitely a mania." CoinShares' CSO opined that the Shiba Inu-inspired meme coin is a typical example of a bubble:
"It's a classic sort of bubble, in my view. My firm does not produce analysis on Dogecoin for a reason. We don't have a dogecoin in the market. We don't trade dogecoin."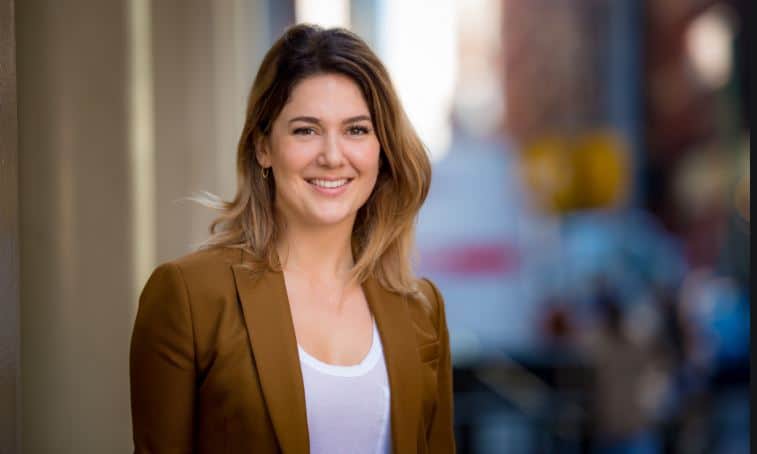 Who Else Shares Demiror's Opinion?
Despite the recent interest in DOGE from some celebrities and retail investors, many influential people in the crypto community shared similar thoughts about it as Meltem Demirors.
Mike Novogratz, founder, and CEO of Galaxy Digital, recently explained the difference between Bitcoin and Dogecoin. He said that even though both cryptocurrencies have skyrocketed in price, they are very different in design. Novogratz noted that the primary cryptocurrency is a "well-distributed store of value" while Dogecoin's situation is "bizarre."
Another believer in Bitcoin – Jim Cramer – compared DOGE to playing a game. Mad Money's TV host went further, saying that purchasing the digital asset is actually gambling:
"I think Dogecoin is sport. A fun game is gambling, and I don't believe that gambling should be encouraged."
Featured Image Courtesy of TVGuideTIme
---
---
Source
---
Back to the list