Back to the list
XRP Tops A Three-Year High Above $1 Amid New Turn In Ripple Lawsuit
zycrypto.com
06 April 2021 18:48, UTC
Reading time: ~3 m
---
XRP is going from strength to strength, shattering its way to new highs. On Tuesday, the price of the now fourth-ranked cryptocurrency jumped above $1 for the very first time since 2018. The remarkable milestone comes amid a market-wide rally whilst foregoing the fact that Ripple — the blockchain startup behind XRP — is stuck in a legal conundrum with the United States Securities and Exchange Commission (SEC). 
In a new development in the SEC v. Ripple case, crypto lawyer Jeremy Hogan has noted that the agency will have some explaining to do in court today. Hogan indicates that the SEC described Ripple as a "digital currency company" in documents back in 2016. The agency will have to explain why it now believes Ripple is a "digital security" firm.
A Bull Run Divorced From Reality
On Tuesday, XRP hit $1.10 — a level not seen since March of 2018. As a result of the hefty gains, XRP is now the #4 on the list of cryptocurrencies by market value, with a market capitalization of $44 billion. Cryptocurrency strategist Cantering Clark pointed out that favourable technical patterns are buoying the XRP rally.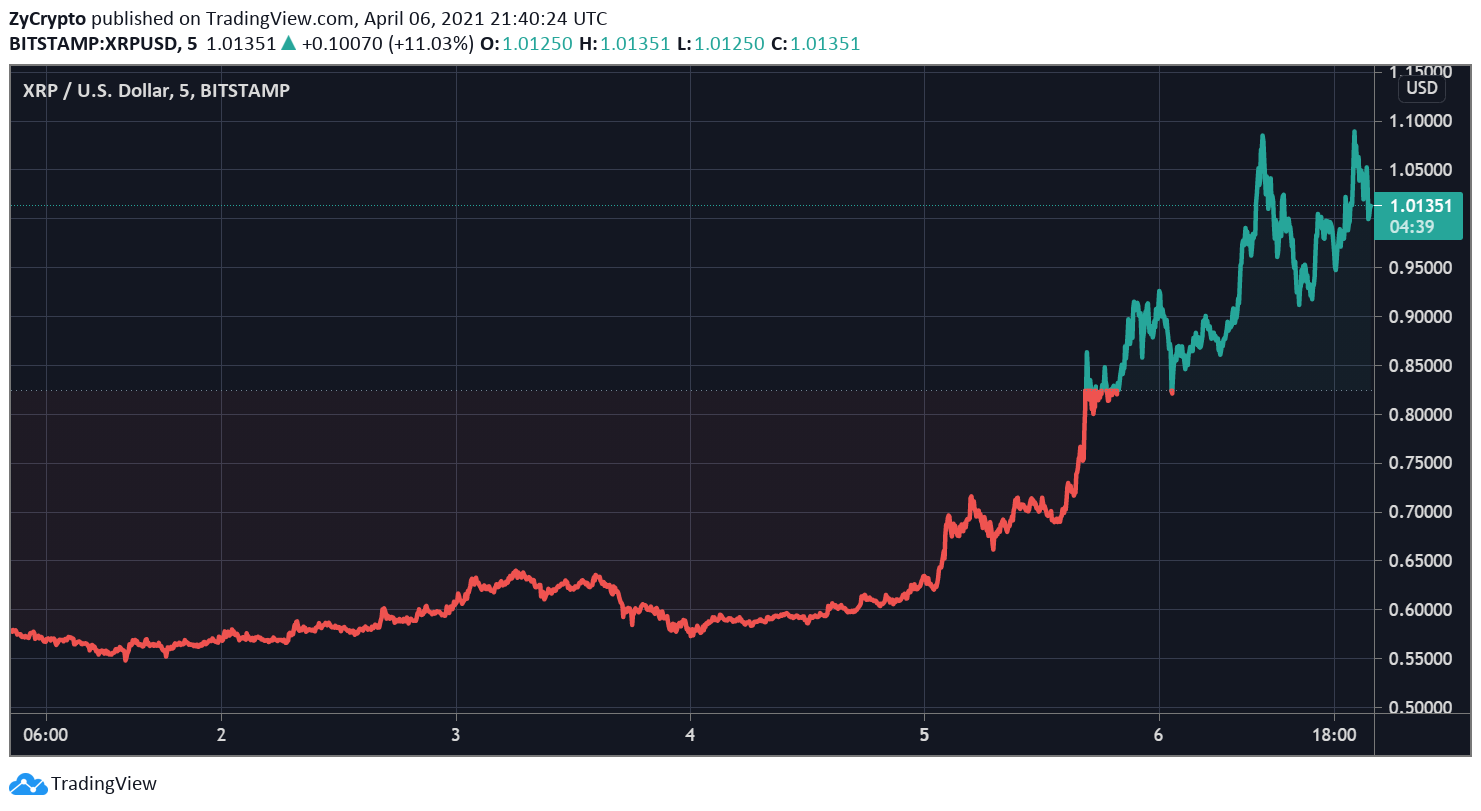 "Not for nothing, $XRP technically has taken all necessary strides to be bullish. After the exchange delistings and write-off by most of CT, this essentially left the market short from both a positional and sidelined standpoint. This can move much higher."
XRP's fundamentals have not been too rosy. Last December, the SEC filed a lawsuit against Ripple for selling unregistered securities in the form of its XRP tokens. Most observers were suggesting that XRP would be left out in this year's bull market due to the lingering regulatory uncertainty.
While the case is still dragging on in court, the price of XRP has been on a roll in recent weeks, having recouped the losses it incurred in December from $0.60 highs to $0.17. As a result of the SEC probe, many cryptocurrency exchanges delisted the coin. Nonetheless, it's quite clear that XRP is not fazed by the lawsuit.
The SEC Has To Explain In Court Why It Has Changed Its Tune On XRP
According to attorney Jeremy Hogan, the SEC referred to XRP as a digital currency in public documents back in 2016. This implies that the agency agreed with FinCen. Now, the SEC will have to explain why it is calling the Ripple-promoted token a digital security.
Hogan explained that this explanation will be a part of the documents that Ripple and the SEC will be battling over in today's hearing.
If Ripple scores a legal victory today, XRP's price may advance further and hit new highs.
---
Source
---
Back to the list