Back to the list
DTrack to Host Token Pre-Sale Even as DeFi Stays Stuck in the Doldrums
beincrypto.com
02 November 2020 20:10, UTC
Reading time: ~2 m
---
Fitness-focused DeFi protocol DTrack will host its pre-sale on Nov. 5. The deal is happening at a time when interest in DeFi seems to be flagging, with investors moving to store-of-value assets like bitcoin instead.
DTrack, or DefiTrack, is a platform that is tokenizing exercise. The project has announced its pre-sale will launch on Nov. 5. The platform monetarily rewards users for exercising, including VR exercises, and supporting smartwatch integration, all of which are facilitated through a mining app.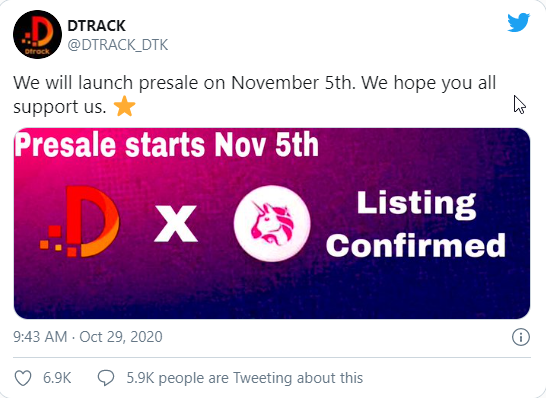 Proof-of-Exercise
The project was first announced in 2018, with not much in the way of development updates until recently. The team has described its mission as wanting to motivate people to exercise with currency, i.e., the DTrack token.
DTrack uses a unique proof-of-exercise consensus mechanism for its token model. The algorithm is a smart contract-based rewards system that detects a user's location and sends it to the smart contract. It also tracks a user's steps and heartbeat through the DTrack mobile app, with the smart contract delivering the block reward.
Several DeFi tokens have launched in the past few months — and more appear on Uniswap every day. Despite its unique offerings and relatively longer existence, DTrack is competing with dozens of newly designed projects.
DeFi Mania Appears to Be Dying Down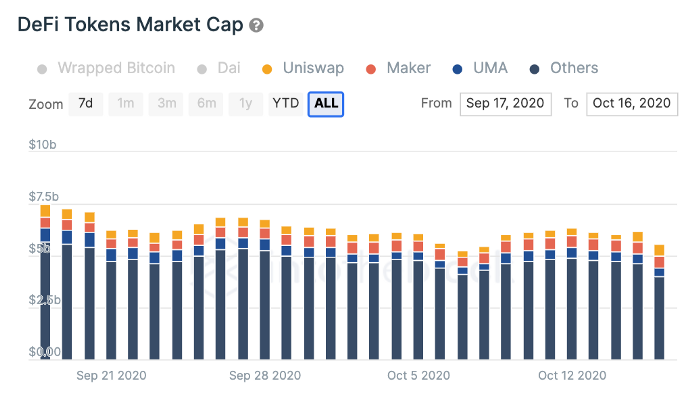 Once virtually the sole headline maker in the market, the Defi space is now experiencing a pause in its growth. The DeFi market was on a particularly strong growth trajectory in the months following the broader cryptocurrency market crash in March 2020. DeFi investor interest peaked in September when Uniswap's monthly trading volume surpassed that of Coinbase Pro.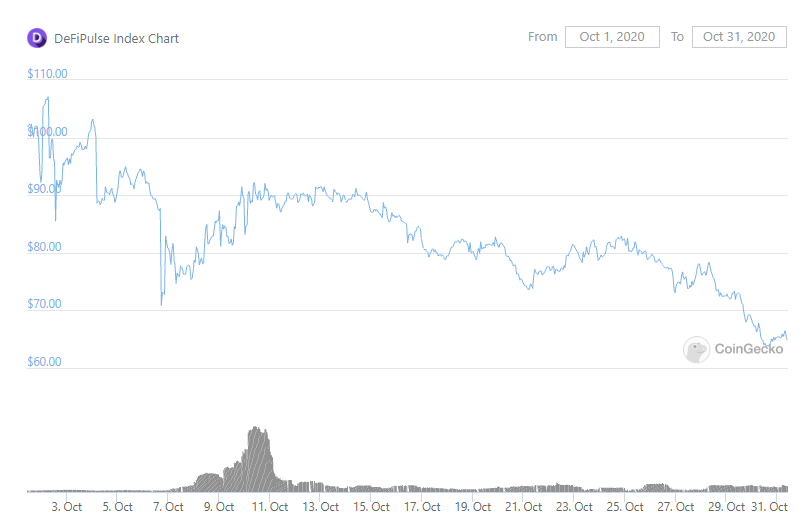 However, DeFi token prices and wallet activity have fallen since, with analysts now expecting greater growth in bitcoin. The DeFiPulseIndex, an index tracking 10 of DeFi's biggest assets, shows a 35.1% drop over a 30-day period. Over a seven-day period, it had experienced an 18.3% drop.
Though investors have sold assets, developers see more potential in DeFi's future. Several projects, like MakerDAO and Uniswap, are expected to undergo upgrades in 2021 — as is Ethereum, which analysts point to as a good sign.
---
Source
---
Back to the list